S.P.E.A.K. Women's Empowerment Conference - Hard Rock Hotel & Casino
Description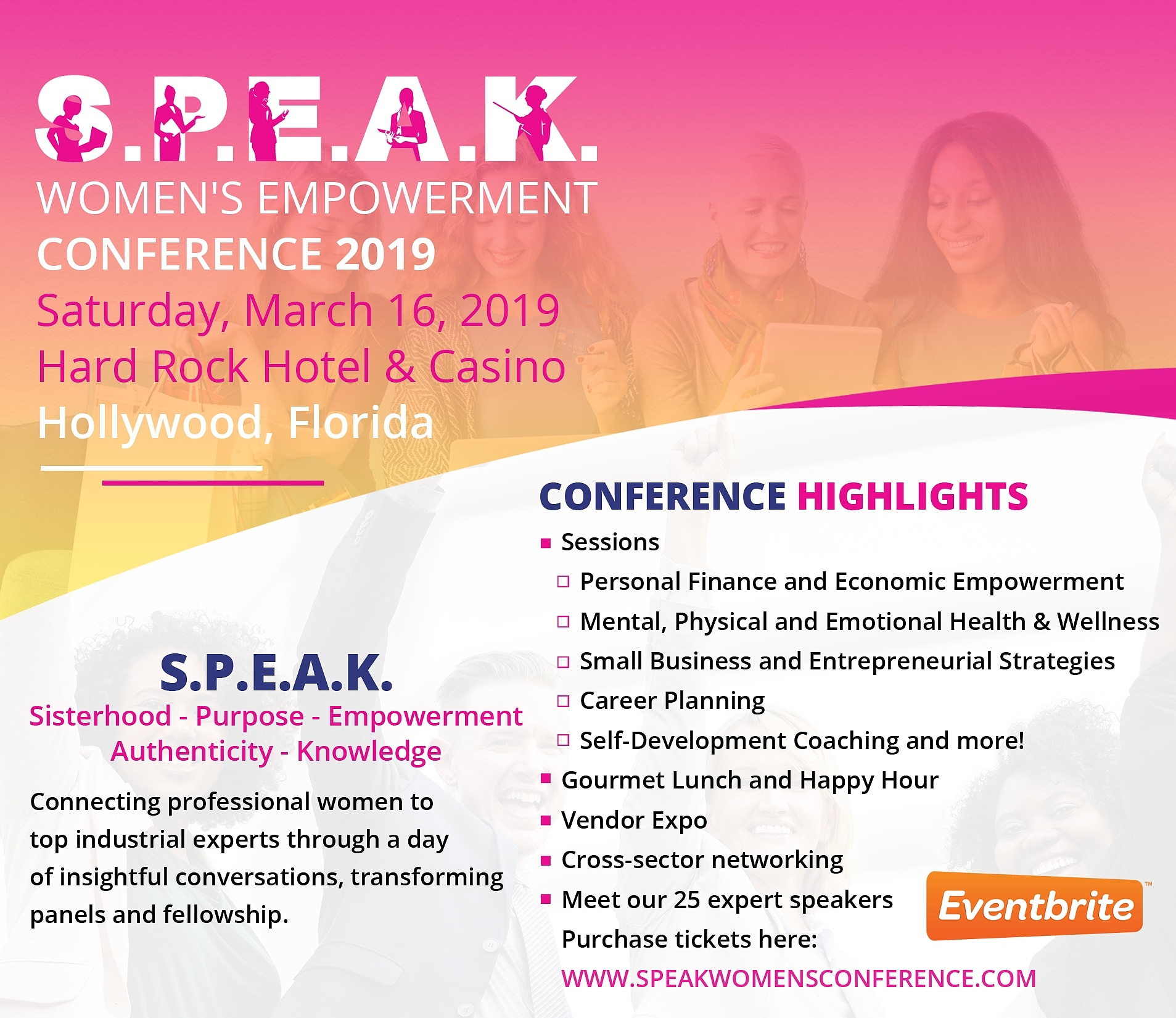 All entrepreneurial-minded women, business professionals and decision makers who are eager to gain real strategies for growth and wellness are invited to attend the 2019 S.P.E.A.K. Women's Conference! Enjoy an exciting day of personal and professional development training through transparent empowerment speakers, interactive panel discussions with industry leaders and guided small group sessions. Our mission is to explore and share SISTERHOOD – PURPOSE – EMPOWERMENT – AUTHENTICITY and KNOWLEDGE. Our goal is to serve like-minded women by creating an impactful day addressing career, mental and emotional challenges women face, while fostering an atmosphere for authentic connections (not just networking) as we support, empower, and learn from one another.
Expect to hear dynamic and knowledgeable speakers mixed with fun, interactive panel presentations in a relaxed atmosphere. From learning how to walk in your purpose and activating your "passion project," to create paths for emotional and spiritual wellness, our conference is designed to help you gain new perspectives, life strategies and practical tips to help you move forward with your goals in 2019. Get your Early Bird tickets before our sale ends and reserve your seat now!
– Ladies, it's time to S.P.E.A.K!
A buffet-style gourmet lunch (and a few prizes and surprises) are included with ticket purchase. For more information visit www.SPEAKWomensConference.com