SPEAK with Power Academy

Monday, January 11, 2016 at 10:00 AM

-

Monday, February 29, 2016 at 11:00 AM (PST)
Event Details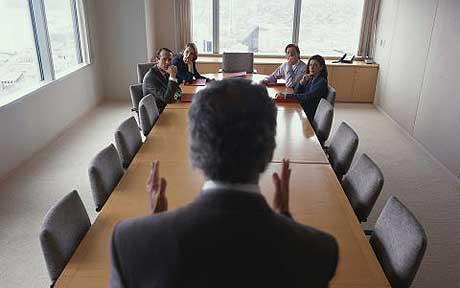 ARE YOU PASSIONATE about your business, but find it hard to share your vision with authenticity and purpose?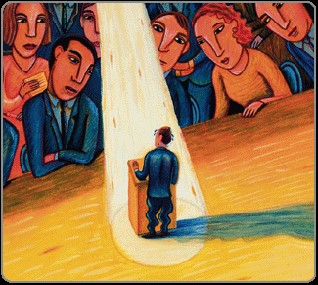 ARE YOU DETERMINED to prove your mettle in your chosen career, but are paralyzed by anxiety to stand out and be seen?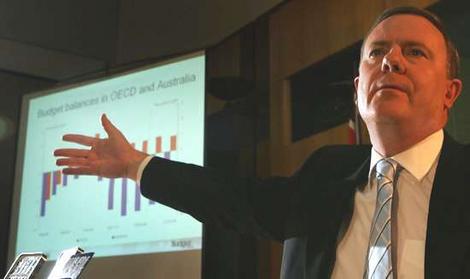 DO YOU KNOW your subject, but in trying to get your audience to understand, you seem to overshare and bore them instead?
Whether you are:
An entrepreneur looking to pitch your BIG Idea

A business professional with a career on the line

A leader looking to inspire others with your message
Speaking with power, authenticity and purpose is more important than ever.
SPEAK with Power Academy will help you do that.


SPEAK with Power Academy is an 8 week catalytic online course that will empower you to disover your purpose, share it with power, and transform your life one authentic story at a time      
 What to Expect
During the eight live 60min online webinars, you will be able to:
Build a toolkit of authentic stories that connect to your passion

Learn how to overcome anxiety, under-confidence and oversharing

Integrate powerful verbal and non-verbal communication skills in a presentation

Utilize presentation tools like PPT, Video, Microphone and other props

Manage objections and crucial conversations

Practice delivery in the large group and in accountability pairs
And most importantly
Transform the world through your authentic story!
When
Monday, January 11, 2016 at 10:00 AM

-

Monday, February 29, 2016 at 11:00 AM (PST)
Add to my calendar
Organizer
About the Speaker
Leo Novsky is a professional speaker, executive presentation coach at SPEAK with Power Consulting and an Adjunct Lecturer at University of Washington Bothell School of Business. 
Coming to the US as a political refugee at the age of 12 from the Soviet Union, Leo experienced first-hand the challenge of not being understood.  This challenge turned into a calling to master the art of effective communication.  Now his mission is to empower job seekers overcome destructive communication habits & master the art of the interview.
Leo has over 15 years of experience in communication, marketing, and business development.  His educational background includes a BA in English Literature from the University of Chicago and an MBA from the University of Dallas. He is a published author, inventor, and founder of several start-ups.  He is fluent in English, Russian, and conversant in Japanese.  
Testimonials (excerpts from www.linkedin.com/in//leonovsky)
"Leo's expansive experience and wealth of talent provide never-ending opportunities to learn. With Leo, every moment I spent was a chance to gain new insights and improve the way I want to build a world-class organization." Meghana Subramanian, Co-Founder of Extra Slice
"Whether you're seeking to close a piece of business or win a job offer, as part of an interview, there's one undeniable reality: stories sell. Those individuals who know how to engage their audience, speak concisely, and hit all the right notes in a presentation are going to have a major advantage -- and Leo is a master at helping people understand and develop this skill set. I highly recommend him to any individuals or groups seeking to improve their public speaking and communications skills!"  

Matt Youngquist

, Career Coach, Career Horizons, LLC
"Leo is an expert at what he does and he is a pleasure to work with. I would recommend any top executive that speaks regularly work with Leo to help take their speaking effectiveness to the next level." Wayne Wilkinson CEO, McFarland Cascade
"If you want to speak and write with more power, confidence and effectiveness, you MUST contact Leo Novsky! He cuts through to the core of the subject and is insightful, and very direct, yet respectful. I highly recommend Leo as a Speech Coach and Professional Consultant!" Tim Adam Director, Boeing
"Leo did a fantastic job engage his audience, culminating participation and explaining his wisdom. His ability to transform "old ways" into "new ways" is quite astounding and I will continue to use the tools he provided for the rest of my career." Kelli Walter Marketing Director at ITEX Corporation
"Leo is a high-energy expert in how to capture a crowd, project your message and motivate your listeners to action. Anyone looking for an event emcee or speaker will find Leo's expertise and vision a real asset." Mardie Rhodes President and Owner, Rhodes Communication
 "In less than 30 minutes Leo helped me craft a personal mission statement of less than 30 words which I put into use the very next night at a networking event. I was amazed how using a few well chosen words could prompt such emotional reactions from those I met. I wish I had met Leo sooner. He's got a real gift to share."  Charlie Magee, Franchise Business Consultant, FranNet