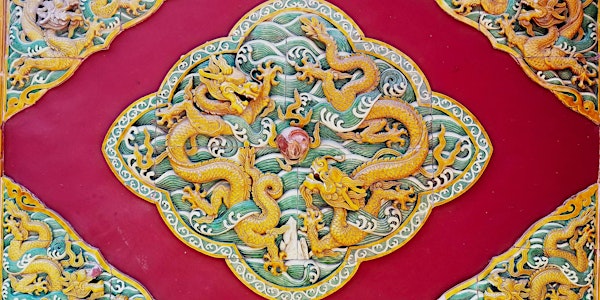 Speak with Dragons LIVE
Jack Morrigan will channel specific Dragons and speak Dragon Light Language to enhance your healing and awakening.
Refund Policy
Contact the organizer to request a refund.
Eventbrite's fee is nonrefundable.
About this event
The Dragons of the Rising Rose are a Flight of Dragons specifically focused on illuminating human consciousness at this pivotal moment of Cosmic history.
"Beloved child of time, we are not other than you. We all are our own Cosmic Being. Humanity has been lost in their Cosmic Winter and the vital flow of Self Knowledge has been temporarily dislocated. We, The Dragons of the Rising Rose, are among many beings of dimensions higher than your own who are dedicated to the return of human consciousness to the fold of All Being. Like the Rose, you shall rise and unfurl the petals of your discontent to the glory of your own Eternal Self."
"We are here to support and uplift you. We honour the great sacrifices you have made for the Good of the All, and, via our channel Jack Morrigan, shall wash you with the Waters of Life that are your own Being and your own Birthright."
"We honour the glory of The Return".
In these hour long weekly meetings you will have the opportunity to bathe in the energy of specific Dragons that correspond to unique chakras of your body. They will speak through Jack Morrigan and send healing energy to you to support your unfoldment.
You will have the opportunity to ask them questions about your personal journey of spiritual awakening and receive their support and guidance.