SPEAK WITH CONFIDENCE, SELL WITH CONVICTION & BULD YOUR MULTI-MILLION DOLLA...
Description
SPEAK WITH CONFIDENCE, SELL WITH CONVICTION & BUILD YOUR MULTI-MILLION DOLLAR BUSINESS.
Do you find it difficult to speak with confidence & create an opening MUST listen to pitch?

Are you afraid of getting on stage selling with no one interested in what you have to say?

Do you find it difficult to sell your ideas even when you know that you have the best product for your customers?

Have you lost out on multi-million dollar deals just because you choke on the most critical presentation to big bosses?
Program Description:
Speaking with confidence will improve every area of your life. The same confident tone that will make you more attractive to people will also earn you more respect and authority in the workplace and in business. A strong, powerful tone, vibrant energy & dynamic body language will help anyone especially entrepreneurs pitch that multi-million dollars' idea and sales professionals to close that big corporate deal.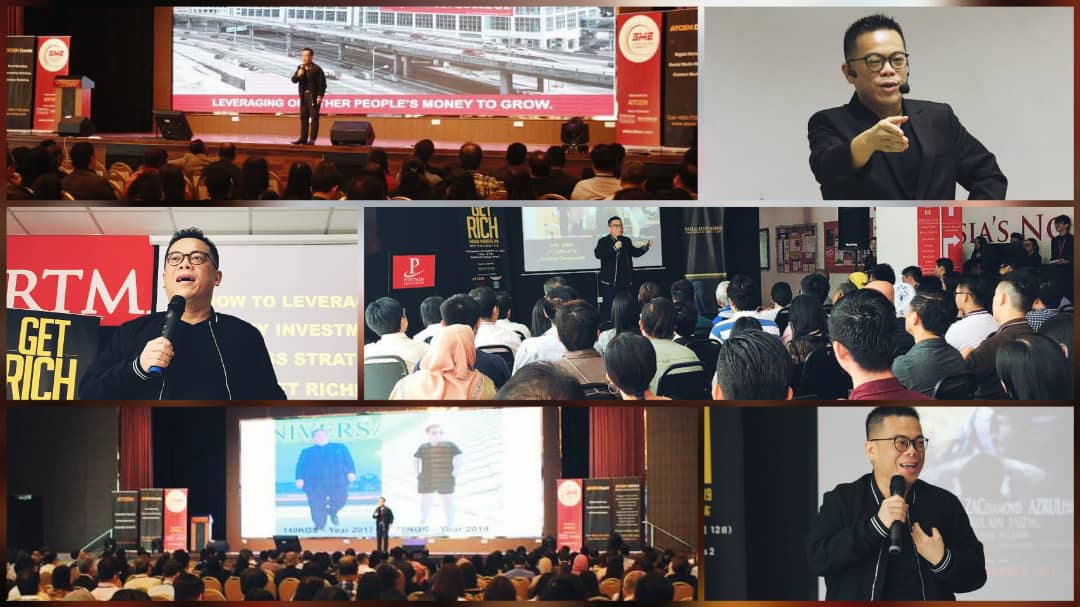 Register for this event & start Speaking with Confidence, Selling with Conviction & Build your Multi-Million Dollar Business.
What you will learn:
The secret to the most powerful opening pitch that will have your audience desiring to listen to what you have to offer within the first 30 seconds.

A special skill to lock down your audience to their seats like their life depends on it with an offer that NO one will say NO too.

2 ways to Increase your Speaking Confidence that can condition any audience to buy from you with an unforgettable experience.

The 3 Steps on how to speak with confidence, sell with conviction and close deals with big bosses every single time.

How to speak with confidence & sell with conviction face to face, on stage, video marketing & on all social media marketing platforms.
---
Your World Class Speaker
ERNIE CHEN
Asia's No. 1 Business Coach
Life & Business Transformation Strategist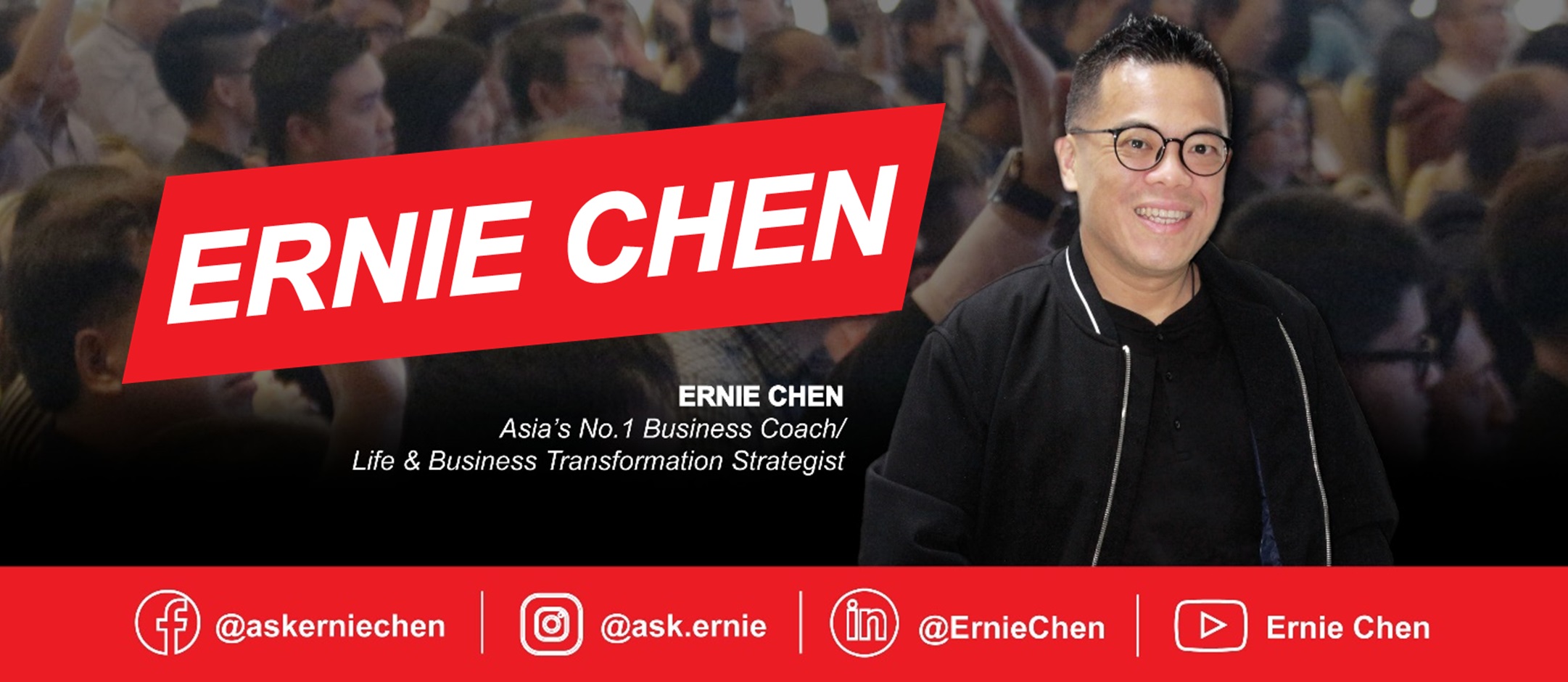 Ernie serves as the President & Group CEO of the PORTMAN Education Group of companies & Mines 2, One Stop Exhibitions, Events & Education Centre. Ernie is a TV & Radio personality, globally renowned international speaker and serial entrepreneur. He is better known as Asia's No.1 Business Coach and is one of the most powerful and influential speakers from Asia. He is also a world-traveled speaker with a proven track record in leading speaking engagements and a frequent speaker at national and international conferences for business & life transformation events.
Ernie has also advised more than 500 corporate clients that include Multinational Corporations and Large Local Conglomerates such as Financial Services Institutions, Telecommunications, Property Developers, High Tech Industries, Hospitality, Retail, Education, Advertising and Entertainment.
His success and achievements have been featured in TV1, TV2, TV3, NTV7, 8TV, Astro, Hitz FM, Fly FM, BFM, FHM Magazine, Channel V, The Edge, News Straits Times, Berita Harian, Harian Metro, The Star and The Sun Malaysian newspapers and numerous magazines. Presently, Ernie is the owner of the following companies that include PORTMAN College Sdn Bhd, Akademi PORTMAN Sdn Bhd, outLOUD Studios Sdn Bhd (Entertainment, Media & Communication), PORTMAN Education Sdn Bhd (International School) & Dreamtalents Media Sdn Bhd (Talent Search Portal).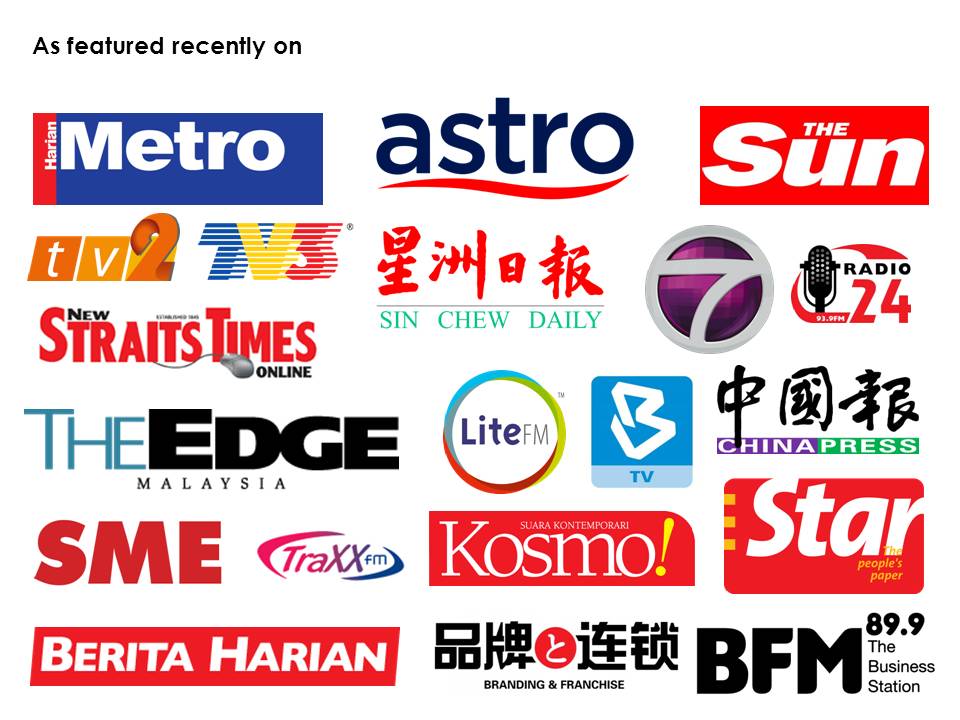 Register for Speaking with Confidence, Selling with Conviction & Build your Multi-Million Dollar Business program today and become the next superstar presenter and close every deal.
Meet me in person and I will potentially introduce you to my Billionaire Business Partner.
FAQs About the Programme
What are my transportation/parking options for getting to and from the programme?
Please refer to this page for the details.

What can I bring into the programme?
Please bring a pen and notepad if you need to.

How can I contact the organizer with any questions?
For more information, you may contact:
JL- jl.lai@portman.edu.my / 010-360 0976
See you there!