Description
Thinking on your feet or going 'off script' at work is something we all do every day - but are you doing it effectively?
YPOSF and Babson College are partnering to bring you, 'Speak Up: Using Improv to Succeed in Business,' presented by Dave Collins, award-winning improvisor, coach & corporate strategist.
Workshop Overview
"Improv" is the practice of unplanned interaction with others. That means improv is a skill practiced by everyone, every day. As much as we would like to rehearse & practice our lines for critical moments, there's no script sitting on our desk each morning, outlining all the things we should say & do. Learning simple tools for improvising better is a highly effective way to improve individual & team outcomes in any industry.
In this class, you will learn basic improv techniques that can be applied to everyday professional interactions. These techniques include communication skills for active listening, collaboration, co-creation, creativity & extemporaneous speaking. The workshop is primarily activity-based, so you will have the opportunity to practice these new skills in pairs & small groups in a safe environment before applying them in your own job.
Takeaways
Yes, And - Learn techniques for listening to & building on a teammate's ideas to move a conversation forward. Practice turning negative interactions into constructive opportunities.
Full Body Listening - Facial expression & body language listening practice. Practice using non-verbal communication methods.
Storytelling - As an individual or group, practice using Yes, and improv techniques to co-create a compelling & creative narrative that catches a listener's attention. Explore the ways that digital communication (text, email, voice) change the way that stories & messages are understood.
Improvised Public Speaking - Practice presenting on a topic or responding to questions with little to no preparation time.
Schedule
6:00 - 6:30 pm: Networking & Light Refreshments Provided by Babson College
6:30 - 7:30 pm: Speak Up: Using Improv to Succeed in Business
7:30 - 8:00 pm: Q&A & Networking
About the Instructor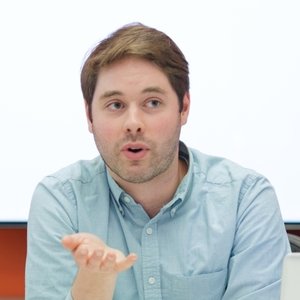 Dave Collins is an award-winning improvisor, coach, & corporate strategist. He began performing improv in 2005, & after a move to Chicago, began teaching & coaching in 2007. Along with his teammates, Dave won the 2010 National Collegiate Improv Tournament, headlined shows across the country, & individually has coached hundreds of students & professionals in the art & practice of improv. Today, Dave works with his clients to find innovative ways to develop practical business skills through the use of improv training. Like Aesop's fable about the Oak & the Reeds, he believes that modern organizational cultures must incorporate basic improv tools & techniques in order to be flexible enough to survive & thrive through any storm.
About Babson College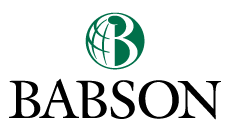 Babson San Francisco expands Entrepreneurial Thought and Action® to the West Coast through an innovative MBA program, an undergraduate semester experience, and custom executive education, while connecting Babson students, faculty, and alumni to the broader entrepreneurial ecosystem of the Bay Area. Strategically located at the heart of the San Francisco's SoMa district, Babson College offers a Blended Learning MBA, which allows you to earn a top-ranked MBA while balancing your personal and professional life. Learn more by visitng Babson College or contact admissions for more information, 415-957-0415.