Speak Up! No Limits! inspired by Lidl Slovenija

Thursday, February 23, 2017 from 7:00 PM to 10:00 PM (CET)
Event Details
Zavod Ypsilon bo v četrtek, 23. februarja 2017, ob 19. uri v SiTi Teatru priredil izjemen dogodek Speak Up! No Limits! inspired by Lidl Slovenija. V doživetje brezmejnega vas bodo zapeljali izvrstni govorniki, ki vas bodo navdihnili, da začnete premikati meje v svojih glavah.
Inspire yourself. Follow your passion. Make it happen.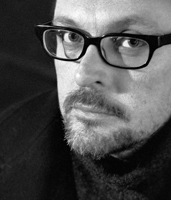 Navdih, strast in aktivno delovanje so najpomembnejši elementi srečnega in izpolnjenega življenja. Z dogodkom želimo spodbuditi vse, da uresničite svoje sanje.
Zamajati meje in se podati izven okvirov ni preprosto dejanje. Na dogodek smo zato povabili odličnega Miho Mazzinija, katerega pisateljski uspehi so dokaz, da je mogoče pluti proti toku, se ravnati po navdihu srca in pri tem tudi uspeti. Miha Mazzini bo z nami delil svoj pogled na meje, ki jih imamo v glavah in kako vplivajo na kakovost naših življenj.
Pridružila se mu bosta še mladi režiser in borec za srečo otrok Miha Kačič ter izjemni ročni kolesar in paraolimpijec Primož Jeralič, ki vas bosta vsak s svojo zgodbo prepričala, da je mogoče vse. Prejeli boste ogromno novih navdihov za uspehe!
Spremljajte nas!
Na dogodku bo nastopilo 6 govornikov, ki bodo z nami delili svoje zgodbe. Spremljajte nas, saj jih bomo razkrivali postopoma.
Na Facebooku (@zavod.ypsilon), LinkedInu (Zavod Ypsilon) in spletni strani ypsilon.si bomo redno objavljali novosti o govornikih, gostih in presenečenjih, ki jih pripravljamo. Najdete nas tudi na Twitterju (@ZavodYpsilon) in Instagramu (@zavod_ypsilon). Pridružite se nam na enem od družabnih omrežij, da vam kaj ne uide!
Karte za vse zgodnje ptice, ki ne želite ničesar zamuditi, so že na voljo. Če menite, da bi morali bolj pogumno sprejemati izzive in končno stopiti ven iz cone udobja, storite prvi korak in čim prej rezervirajte svojo karto.
Se vidimo.
Vstopnice so na voljo do zapolnitve prostih mest.
When & Where

Siti Teater BTC
152 Šmartinska cesta
1000 Ljubljana
Slovenia


Thursday, February 23, 2017 from 7:00 PM to 10:00 PM (CET)
Add to my calendar
Organizer
Zavod Ypsilon je stičišče in miselno središče za mlade med 20. in 30. letom, ki združuje proaktivne, razmišljujoče in odgovorne posameznike.