Venture X will be hosting a grand opening of their podcasting studio! Come mingle, network and learn how to start your very own podcast!!
About this event
Join local and regional social media influencers and other creators here at our Venture X Detroit for a fun filled event. We will have free drinks, food and discuss all things content creation and podcasting. The event is free and we will provide tours of our facility and newly launched podcasting studio. The space will be open to the public on a membership basis shortly thereafter. Come learn how easy it is to launch, grow and monetize your voice through our studio!
We will be bringing on 50 creators who are ready to launch and grow their podcast with our studio. We handle all the hard things. Editing, hosting and distribution. We also have local, regional and National sponsors looking to be on your podcast!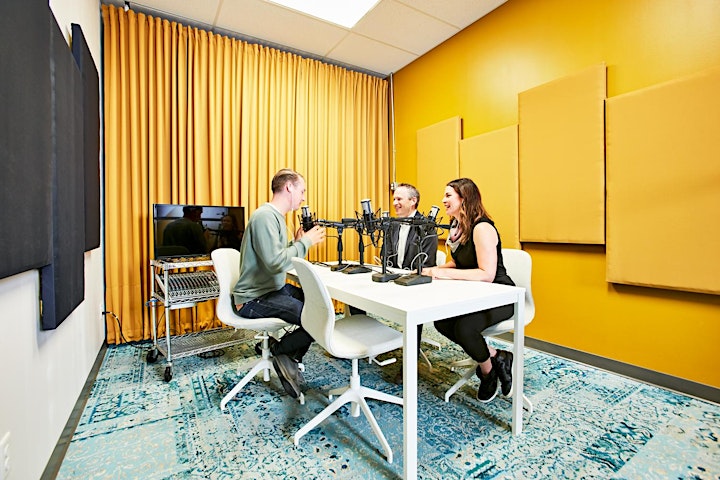 We have partnered with Speak Studios who is pioneering the podcasting space with software that allows you to simply, Speak And Be Heard. By partnering with Speak, Venture X is now able to provide a beautiful and welcoming studio BUT ALSO utilize a software system that handles all editing, hosting and distribution for creators. It's a match made in heaven.
Come be apart of the podcasting world. Tell your story without any of the hassles that stop most creators from starting. If you are a brand, personality or small business owner, do not miss this event!