Description
Un lunch-débat informel sur la motivation de vos équipes !
Rejoignez-nous, jeudi 23 février, pour un Speak & Lunch sur la motivation de vos équipes dans des périodes difficiles.
Murielle de Potesta, que nous accueillerons pour la seconde fois, sera parmi nous pour animer ce lunch-débat informel.
Quand ? jeudi 23 février 2017 de 12h30 à 14h00
Où ? Akros Solutions, Rue de la Loi 26, 1040 Bruxelles - 2ème étage

Informations supplémentaires:
L'événement est gratuit et le lunch offert par Akros Solutions. L'inscription est cependant obligatoire. En cas d'imprévu, n'oubliez pas de nous prévenir afin qu'on puisse faire profiter une autre personne de votre place.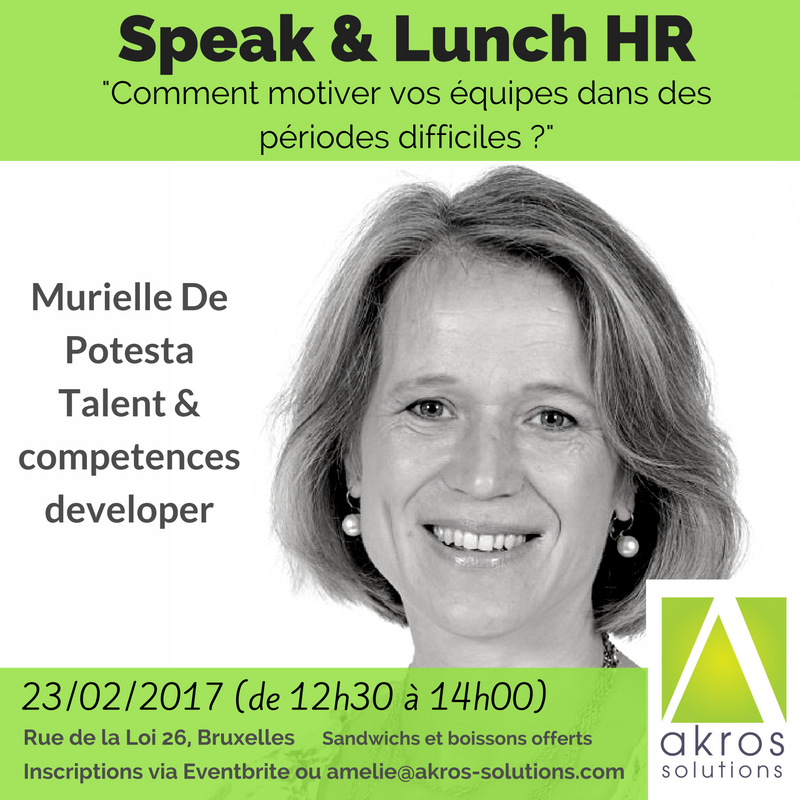 FAQs
How can I contact the organizer with any questions?
Your answer goes here