Accelerating Decision Making using Self Directed Analytics and Reporting
About this Event
Abstract:
Intro to SEEQ:
Unlocking the value and insight that the time-series process data is difficult. Experts - engineers, data analysts, operators - generally have strong instincts when it comes to identifying and fixing "less than optimal" performing assets. However, the time and effort required to get there is prohibitively excessive and cumbersome. This probably is the reason why less than 1% of the data is actually analyzed to give any meaningful insight. Moreover, analytics alone are not sufficient; what is necessary is the effective integration of the analytical results into the workflows to drive improved business outcomes.
Given this reality, an analytical tool that can be fully integrated with process historians, maintenance databases etc. could streamline the experts' efforts empowering them in getting to their "a-ha" moment with regards to their troubleshooting and optimizing efforts swiftly and correlate them with business values.
Seeq is an advanced analytical application that can be fully integrated with various historians and databases. It delivers an amalgamated approach to analytics by seamlessly combining first principles, statistics, and machine learning. Seeq's approach enables self-service analytics for engineers and scientists, collaboration, knowledge capture and/or transfer for teams, and publishing and near real time views for managers and operators thereby providing its users a rapid path to insights leading to better business decisions.
This presentation will present use cases where Seeq empowered their users to collaborate on tough technical problems and tie them to business value.
Keywords: Process Data; Advanced Analytics; Insights; Predictive; Preventive; Prescriptive
Use case 1:
The process of hauling liquid from upstream well facilities has remained largely unchanged in the oil and gas field. It is still common for paper run tickets to be written out by hand and stuffed into an old mayonnaise jar! As technology has improved, 3rd party offerings for digitizing load ticket documentation has improved but remains a challenge to implement across many disparate hauling companies.
This presentation covers a method of identifying and verifying oil hauls from well facilities using tank level data from a supervisory control and data acquisition (SCADA) system. The example case study will show that it is feasible to detect when a haul occurs using simple tank levels. The example will also show that it is feasible to calculate how many barrels were taken, how many truck-loads were taken, and that the timing of the next load can be estimated.
This example will utilize a software platform called Seeq and will include a walkthrough of the logic and calculations used for inferring information about hauling events in a systematic, engineering based methodology.
Use Case 2:
Many different completion and reservoir engineering analyses utilize aggregated frac stage data, one such being Instantaneous Shut-In Pressure (ISIP). How the ISIP data is derived has been historically very manual, interpretive, and varying across tools and engineers, yet the downstream analyses depend heavily on the analytical collection method used. Going straight to the raw data and applying a consistent methodology can be useful for finding more nuanced trends and relationships, or honing in on a particular analysis objective.
This presentation steps through an analysis of a post-frac stage ISIP to get a couple key interpreted values. Once that analysis is refined, it can easily be expanded across all stages. Similarly, other key fracturing process data can be gleaned from raw streams to provide a robust data set tailored for the problem at hand. This use case is built within a real-time data analytics platform called Seeq, stepping through the analysis construction steps utilizing an engineering approach.
Presenter 1 Bio (SEEQ)
Sepide Zakeri is a Senior Analytics Engineer at Seeq Corporation. She graduated from University of Tulsa with a PhD degree in Petroleum Engineering. With experience in a wide variety of industries including upstream and downstream sectors of oil & gas, instrumentation, and automation control Engineering, Sepide joined Seeq in 2018 as an analytics Engineer. Currently, she is focused on advanced analytics solutions for and machine learning to solve engineering challenges.
Presenter 2 Bio (Use case 1)
Don Morrison is a senior real-time data engineer at Devon Energy in Oklahoma City, OK. In his role, Don and his teammates integrate data from field operations into numerous business systems that enable operational intelligence across five operating areas. Don came to Devon Energy in 2014 and has 17 years of experience in engineering, software architecture, and automation system design.
Don holds a Master of Science in Systems Engineering from the University of Southern California and a Bachelor of Science in Electrical Engineering from Oklahoma State University.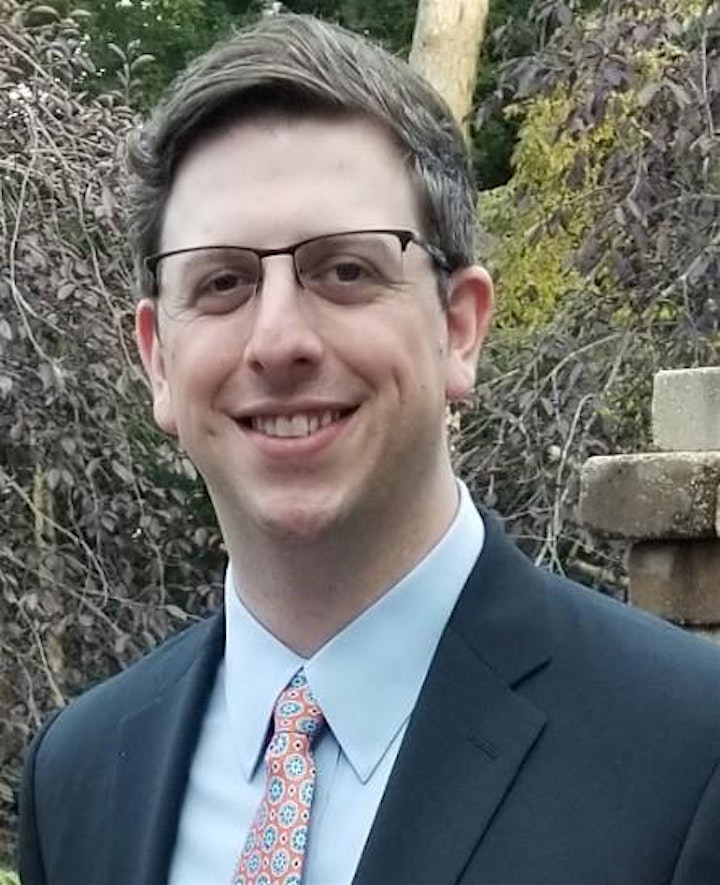 Presenter 2 Bio (Use Case 2)
Devon Koetter-Manson is a senior completion engineer at Devon Energy based out of Oklahoma City. He has held roles in production, drilling, reservoir, and completion engineering during his 11 years at Devon Energy. Currently, Devon is focused on completion engineering, working with the team to optimize large scale processes and provide more systematic problem solving approaches.
Devon graduated from the University of Oklahoma with a Bachelor of Science in Petroleum Engineering.
Date and Time
Location
Refund Policy