Description
Join us to learn about and discuss the importance of housing for all! At the Housing Summit, we will share information about local housing data, the social and economic impacts of housing, and innovative strategies for facilitating inclusive growth in the housing market. Lunch will be provided. Be sure to check back for more information as we get closer to the day of the Summit!
Agenda at a Glance:
9am: Welcome

9:15am: The State of Housing in the City and County of Spartanburg: Using Data to Understand Local Housing Needs

9:45am: Panel on the Social and Economic Impacts of Housing

10:45am: Break

11am: Case Study: Housing Strategies for Growth, City of Charlotte

11:30am: Legislative Update

11:45am: Lunch (provided)

12:15pm: Trends in Market Demographics/Housing Supply, MarketNsight

12:45pm: Missing Middle Housing, Opticos Design

1:45: Closing Remarks


Highlights:
Charlotte Case Study: Housing Strategies for Growth
Pamela Wideman from the City of Charlotte will share about strategies Charlotte has identified and implemented to address housing issues and homelessness. In particular, she will share about Charlotte's Affordable Housing Programs, the Housing Trust Fund activities, and Ten-Year Plan to End and Prevent Homelessness.
Trends in Market Demographics/Housing Supply
John Hunt from MarketNsight will present data illustrating how first-time home-buying millennials and down-sizing baby boomers are more than willing to give up home and lot size in exchange for living closer to amenities. The presentation will include local and national data, and how developers and home builders can use this data to develop competitive products that meet the needs of the community.
Missing Middle Housing
Tony Perez from Opticos Design, a nationally recognized architecture and urban design firm, will share about missing middle home types, which can help build "hidden density" that supports local businesses and public transportation. The presentation will cover benefits and challenges of this housing strategy.


Location:
The Summit will take place at Converse College (580 E. Main Street, Spartanburg, SC 29302). We will be in the Barnet Room, which is located in the Montgomery Student Life Center, which is most easily accessed from the Drayton Ave. entrance or E. Main entrance. The Student Life Center is marked as #15 on this map. Parking is marked on the map in blue. We recommend parking in lot #11 (Peterkin Dr.) or lot #39 (Montgomery).


Made possible by our sponsors: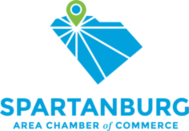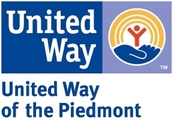 Special thanks to the Spartanburg Housing Summit Planning Committee: City of Spartanburg, Upstate Forever, Spartanburg Housing Authority, SC Community Loan Fund, TD Bank, and United Way of the Piedmont.