SPARTAN Wrestling Camp (2 Day High School Intensive)

Friday, April 10, 2015 at 2:00 PM

-

Sunday, April 12, 2015 at 4:00 PM (EDT)
Event Details
The Spartan Wrestling Camp

Building Champions in Wrestling and Life

The Spartan Team is adding another layer to its Legacy through one of the oldest sports know to Man; Wrestling.

Locations: Staying at Trailside Inn / Killington, Vt
Training Location: 5 minutes away at the barn / mountain on Joe DeSena's property at Pittsfield, VT (Birth place of Spartan Race)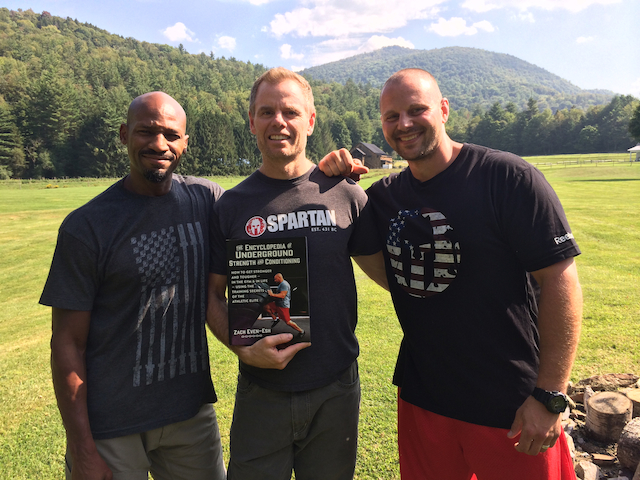 Above, Former Navy SEAL Quatro Deuce, Joe DeSena & Zach Even - Esh.
The Awesome mountains and open terrain will be some of your training grounds during your time at The Spartan Wrestling Camp.


Who: Limited to the First 34 High School Wrestlers who Register
Parents are also welcome to attend the first ever Spartan Wrestling Camp.
Parents can book their own rooms (Lodging at Trailside Inn) and can watch the training / experience some of The Spartan Training such as the mountain training.
We have arranged a special discount code for parents who also want to stay at The Trailside Inn. Please use coupon code "wrestler" for 25% off normal rates. Food for parents / adults is on your own and highly recommended from the local General Store a few minutes away by car.

Parents can travel the area (close to Killington mountain) and explore the outdoor activities. Your hosts at The Trailside Inn can easily help you with any arrangements.
This will be an awesome experience for ALL who attend.
Date / Time:

Check In:
Friday, April 10th (2 PM - 3 PM Check In). Check in will be at The Trailside Inn.(Photo Below)

Check Out:
Sunday, April 12th (4 PM Check Out).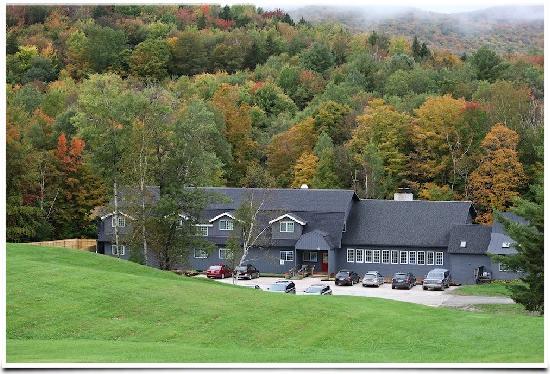 Parents are invited at 2 PM Sunday, April 12th to watch the First Annual Spartan Wrestling Camp Tournament as we close out our camp together.
We want to give Wrestlers the tools to tap further into their primal roots of physical and mental greatness while experiencing world class wrestling training combined with The Spartan culture & lifestyle.
This camp is for any motivated high school wrestler who wants to transform himself and be able to perform at the next level both on AND off the mat.
Our world class team of Coaches will create a life changing experience for you during this 2 day intensive experience.
Training will include:

- Technique / Drill instruction
- Live Wrestling / Competition
- Mountain / Outdoor Training
- Spartan Lifestyle
- Nutrition Coaching

- Specialized Strength & Conditioning methods for Forging of Mind, Body & Spirit.
There be multiple training sessions each day.

Your Coaches: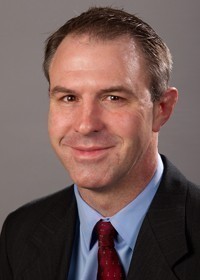 Rob Koll: NCAA National Champion (4x All American) and Head Wrestling Coach at Cornell University. Coach Koll has finished his 21st season as the mentor of the Cornell wrestling program. Koll, himself a former NCAA champion, has led the Big Red program to unprecedented heights on the national stage.

Under Koll's direction, the Big Red has captured 15 Ivy League titles, crowned 11 national champions and achieved 52 All-Americans and 46 individual EIWA champions.  The Big Red has had at least one individual NCAA champion in six of the last seven years. He is the school's career leader in wins, posting a 244-80-5 (.749) career record, including 72-13-1 (.843) over the last six years.
Over the past 10 years, Cornell has shown without question that it is one of the nation's elite squads with 41 All-Americans, nine national champions, seven top five team finishes at the NCAAs and eight straight EIWA titles. In addition, the Big Red has won 12 consecutive Ivy crowns and enters the season having won 63 straight Ivy matches. Koll has sent at least one wrestler to the NCAA championships in each of his 20 seasons, including sending a school-record nine wrestlers to the national meet in 2005, 2009, 2011 and 2012.


Jared Royer: Jared is a Pennsylvania High School State Champion and was an ACC Champion while at the University of North Carolina. Jared currently lives in Vermont and is building up the wrestling culture in Vermont.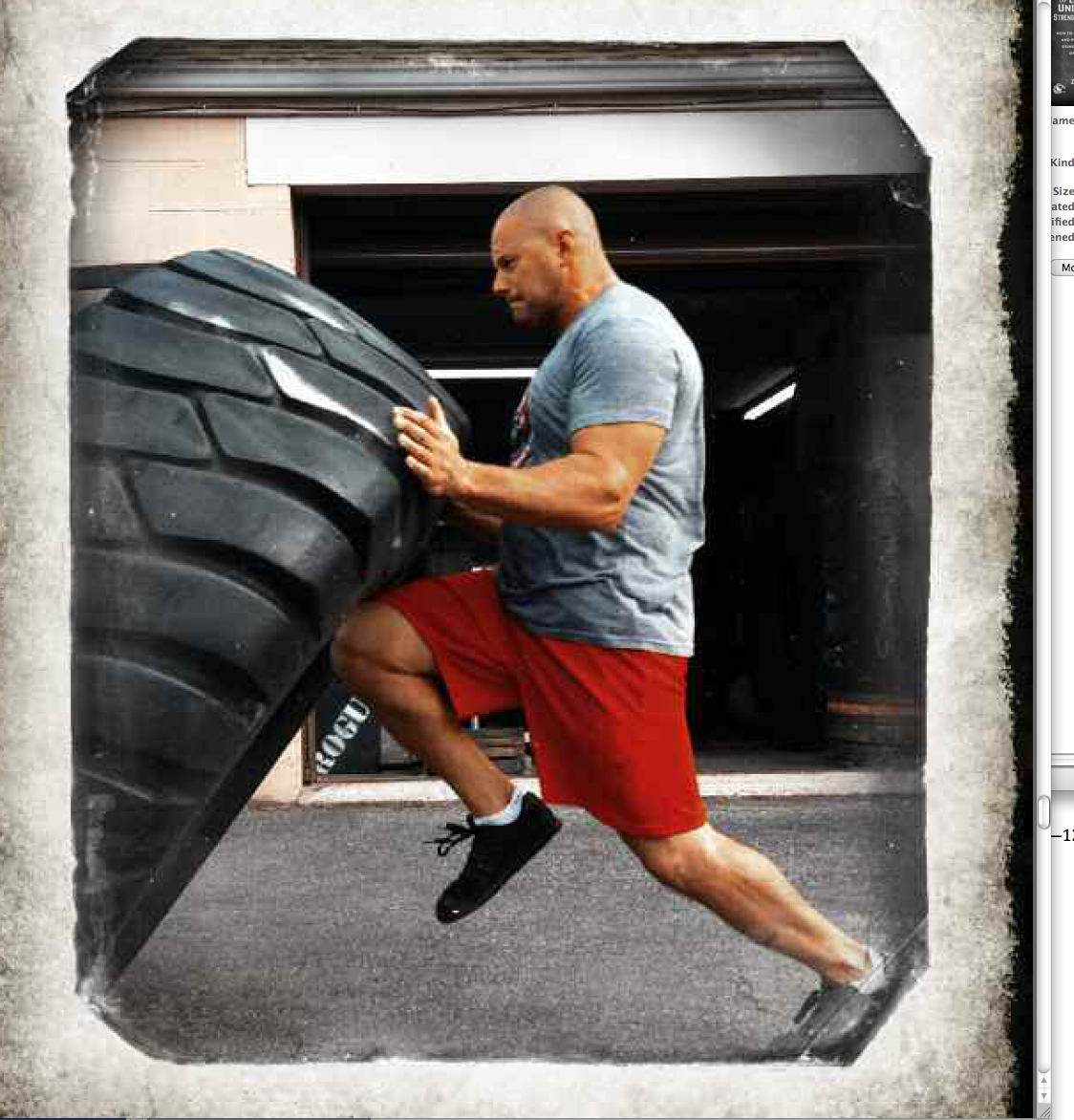 Zach Even-Esh: Head Strength & Conditioning Coach for The Lehigh University Wrestling Team and founder of The Underground Strength Gym. Zach and his training methods have become world renown for transforming average wrestlers into dominant wrestlers. Since 2002, wrestlers throughout NJ & around the country travel to The Underground Strength Gym and go from average wrestlers to all state, All American, State Champ and National Champ accolades.
Spartan Wrestling Camp Packing Checklist

- Wrestling shoes

- Running shoes

- Warm boots

- 6-7 sets of workout clothes (t-shirt/long-sleeved)

- shirt, shorts/sweatpants, socks, underwear or compression shorts)

- Swim gear

- Coat (water-resistant preferable), beanie, hoodie, gloves  

- Headlamp or flashlight  

- Water bottle

- Headgear (optional)

- Personal training/support equipment; knee braces, mouth guard, etc. (optional)

- Toiletries: soap, deodorant, toothbrush, toothpaste, towel, and other personal hygiene

- Small amount of cash for personal items purchased from The General Store
Organizational Tips:
- If your son has friends / teammates signing up please let us know and we can arrange for them to bunk in the same room
- We also highly recommend trying to sign up with friends and teammates to help with travels / car pooling, etc.
Included In Your Spartan Camp Experience:

- The investment in this camp will also include your meals. The food is farm fresh and healthy. No processed junk. Wrestlers ARE encouraged to bring extra water and some snacks to keep with them if they are hungry beyond or between meals. 
- Rooms are included in your investment. Wrestlers will be staying at The Trailside Inn. If a parent is going to stay WITH you, please choose the appropriate link to ensure you receive a room with 2 beds.
- Wrestlers will be in large rooms with bunk beds at The Trailside Inn.
You can see how your rooms look HERE.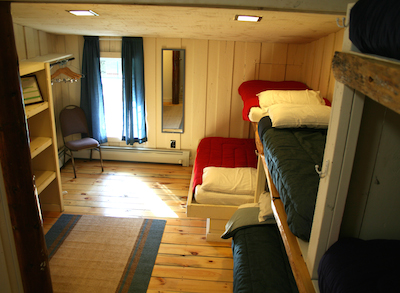 - ALL Wrestlers will receive 2 complimentary (Life Changing) books to ensure the learning process is continued after this Intensive Spartan Wrestling Camp:
Zach Even - Esh's The Encyclopedia of Underground Strength & Conditioning & Joe DeSena's Spartan UP!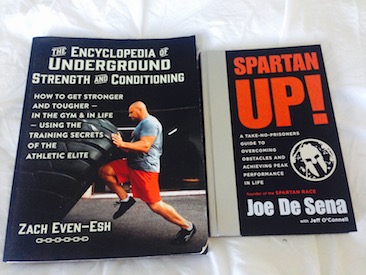 ______________
We're ALL psyched to see you in Vermont this April!
Don't delay, take action and register before your competition does.
This camp WILL sell out quickly.


*** Register Today Before Camp is Sold Out ***


When & Where

The Trailside Inn
115 Coffeehouse Road
Killington, VT 05751


Friday, April 10, 2015 at 2:00 PM

-

Sunday, April 12, 2015 at 4:00 PM (EDT)
Add to my calendar