Description
For our July Investment Committee, we are hosting a special education workshop! Vanessa Daniel, the CEO of The Groundswell Fund, will share more about their work and educate the Spark network on the intersection of reproductive justice, philanthropy, and advocacy.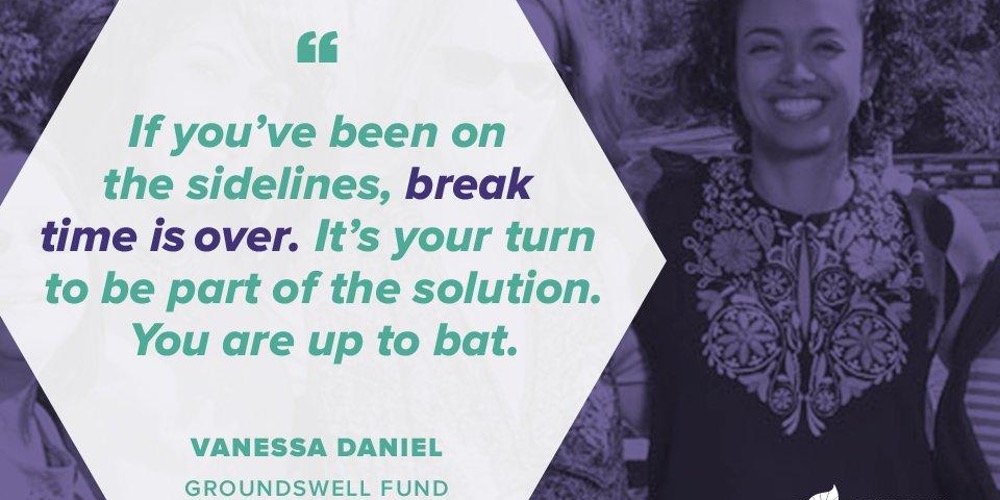 The Groundswell Fund is the leading reproductive justice funder that supports a stronger, more effective U.S. movement for reproductive justice by mobilizing new funding and capacity-building resources for grassroots organizing and policy change efforts led by low-income women, women of color, and transgender people. In the U.S., the majority of people support reproductive justice, but the majority of policies and systems do not. At the workshop we want to share with Spark members and friends how they themselves can serve as organizers and supporters for the reproductive justice movement.
Everyone is welcome. Members get priority access. Limited space, register to ensure your spot.
---
More About Spark:
Spark seeks to achieve gender equality by engaging the next generation in accessible forms of philanthropy. The organization is almost entirely volunteer-based, giving young people opportunities for engagement in local and global philanthropy. Spark members identify potential grantees, vote on organizations to support, secure monetary and in-kind donations, and evaluate outcomes. Founded in 2005, Spark is presently the largest network of Millennial philanthropists in the United States who give to women's causes. Learn more: sparksf.org.