SparkSF Education Series: Lobbying for Change

Wednesday, April 20, 2016 from 6:00 PM to 8:30 PM (PDT)
Event Details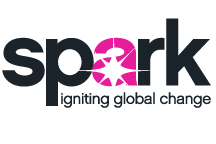 In Partnership With:

How Can You Influence Change?
In Spark's monthly Investment Committee meetings, we mainly focus on how to pool our resources to source and manage Spark's investments in women-led grassroots organizations. Together, we've given grants and services to over 150 organizations in more than 35 countries. Together, we've made a difference for women and girls around the world through democractized philanthropy. 
Spark is committed to activating young professionals to advance gender equality - through philanthropy and beyond. We want to ensure the voices of Spark's members are heard and can affect change at the policy level. We want you to influence change. 
Join Spark for a special workshop with the Women's Foundation of California to learn how a bill becomes a law. During this workshop, we will learn about five pieces of legislation that will benefit women in California put together by the Foundation's Women's Policy Institute (WPI). More effective than a single lobby group, WPI amplifies the voices of women throughout the state, training them to be policy advocates and champions for women's rights and equity. The five teams from the current year's program will present their current bills and share with you how you can help make them a reality. Information about the Spark lobby day*, concurrent with a WPI Retreat on Tuesday, May 3rd will also be discussed. 
AGENDA: 
6:30 - 8:30: Training - How Does A Bill Become A Law?
*If you would like to join Spark for our first Lobby Day at the Capitol on May 3, please email programs@sparksf.org. Lobby day is an all day delegation, leaving San Francisco in the AM for Sacramento and staying through the evening. We will lobby at the Capitol during the day with WPI alumni and join the current fellows and legislators for a cocktail reception in the evening, before returning to San Francisco. This is a great opportunity to ignite change at the policy level. Limited space is available. 
Spark:
Spark exists to advance gender equality by activating and training young people to become effective, long-term advocates, philanthropists and leaders in the movement, and by investing in women-led grassroots organizations. Spark has mobilized the largest network of Millennials dedicated to improving the lives of women and girls. We develop and fund leaders who catalyze social change. Often, the first step in a person's lifelong journey of giving back and standing up for gender equality, Spark is an accessible and fun learning community. Spark has engaged more than 10,000 people and has raised over $3 million to improve the lives of women and girls. Follow us @sparksf.
Women's Foundation of CA, Women's Policy Institute:
The mission of the Women's Foundation of California is to help create a California where women and children are economically secure and can thrive. This is possible only when women themselves are empowered as leaders of change. 
The Women's Policy Institute (WPI) was created by the Women's Foundation of CA in 2003. At that time, we surveyed the field and realized that there were very few women leading or influencing public policy. The vision for the Institute was to increase the number of community-based women leaders in California who are actively involved in shaping and implementing policies that improve the economic security of women and girls. The vision remains the same today but WPI has added one important element: while participating in the program, they train women to pass bills at the state level, advocate for policy change on the county level and, ultimately, make change in California. In the past twelve years, they've trained more than 370 women and these brilliant advocates have moved significant policy including helping to pass over 25 statewide laws that have improved the health, safety and economic wellbeing of millions of women in California. 
FAQs
Are there ID requirements & must I register in advance?
YES. Each guest must bring ID and you must RSVP ahead of time to ensure you are on the security list. 
Have questions about SparkSF Education Series: Lobbying for Change?
Contact Spark*
When & Where

Team Boracchia @ Transamerica Pyramid
600 Montgomery St
Suite 1600
San Francisco, CA 94104


Wednesday, April 20, 2016 from 6:00 PM to 8:30 PM (PDT)
Add to my calendar
Organizer
Spark*
*Spark is a 501(c)(3) organization and all ticket purchases are tax deductible.
SparkSF Education Series: Lobbying for Change