Description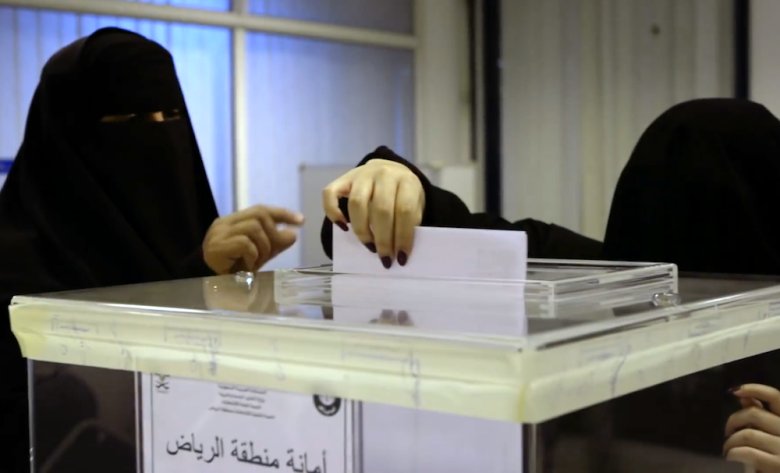 Join SparkNYC for a screening of the New York Times documentary Ladies First.
In Saudi Arabia, women cannot drive, but they were recently given both the right to vote and the right to run in certain elections. "Ladies First" explores how these political changes have been received by Saudis, and how the lives of Saudi women have consequently been impacted.
The documentary will be accompanied by drinks and appetizers and is FREE for Spark and WeWork members.
7:00PM - 7:30PM – Drinks & Appetizers
7:30PM - 8:30PM – Screening + Discussion
8:30PM – 9:00PM – Wrap-Up


More about Spark:
Spark is the largest network of millenial philanthropists dedicated to improving the lives of women and girls. Our mission is to increase the overall investment in women's organizations around the world by increasing the number of young people who give to women's causes now and long-term. Spark believes that when grassroots women leaders are fully resourced with investments of grants, pro bono services, and connections, they can be catalysts for empowered, healthy, and fulfilled communities.
Spark is a learning community educating young people on issues impacting women and girls globally, and on best practices in global philanthropy. Spark members receive the privilege to vote on which groups receive support, and then work to ensure impact. Over the last 10 years, Spark has leveraged its network of 10,000 young professionals to raise $2,000,000. Spark has provided grants and pro-bono services to nearly 150 grassroots women's organizations. Grantees include Estrategia in Peru training women to build sewage systems and seismically-sound homes, and Women's Water Initiative in Uganda training women to secure water rights. Learn more: sparksf.org/grantees
Thank you to the New York Times for permitting us to screen the film and to WeWork FiDi for providing the space!