SparkLabs 7th Batch Demo Day!

Wednesday, June 22, 2016 from 1:00 PM to 6:00 PM (KST)
Event Details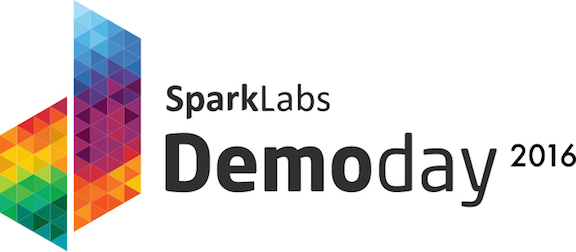 SparkLabs Demo Day!
Date: Wednesday, June 22, 2016
Location: 
COEX Conference Hall
513, Yeongdong-daero, Gangnam-gu
Seoul, South Korea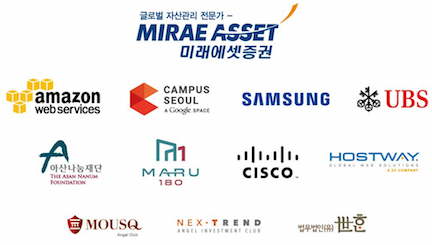 (TRANSLATION AVAILABLE FOR ENGLISH, CHINESE AND JAPANESE)
Schedule:  1:00pm-6:00pm
1:00pm - 2:00pm Registration  
2:00pm - 2:30pm Welcoming  
2:30pm - 3:15pm Pitching Session #1 
3:15pm - 4:00pm Future of Healthcare
4:00pm - 4:15pm Coffee Break

4:15pm - 5:00pm Pitching Session #2 

5:00pm - 5:45pm Future of Virtual Reality/Augmented Reality

5:45pm - 6:00pm Networking
Presenting Companies
SparkLabs 7th Batch PLUS 2 companies from SparkLabs Global Ventures!
Discussion on the Future of Healthcare
David Lee, Formerly of SV Angel

Jimmy Lin, Chief Scientific Officer for Oncology at Natera

Thomas Goetz, Co-founder & CEO of Iodine
Laurent de Vitton, Chief Strategy Officer of Apricot Forest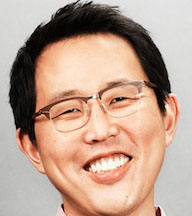 David Lee is Co-founder of Refactor Capital, a new venture capital fund focused on healthcare.  Previously, he was 
Co-founder and Managing Partner of SV Angel
, an
angel fund with investments in companies such as Twitter, Pinterest, Dropbox, Airbnb, Product Hunt, Snapchat, and others
. Prior to SV Angel, David was at Baseline Ventures, a leading seed-stage venture firm. He was a
founding member of Google's New Business Development team
and led business development at StumbleUpon prior to its sale to eBay. He also was a corporate attorney at leading technology law firms. David has an M.S. in electrical engineering from Stanford, where he was a National Science Foundation graduate fellow; a J.D. from NYU; and a B.A. from Johns Hopkins. He currently serves on the Board of Directors of the Lucile Packard Foundation for Children's Health.  David is a survivor of Stage IV Hodgkin's Disease.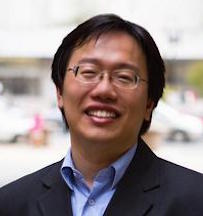 Jimmy Lin is the Chief Scientific Officer for Oncology at Natera, a genetic testing company that develops and commercializes non-invasive methods for analyzing DNA.
Most recently, he led the clinical genomics program at the National Cancer Institute at the National Institutes of Health. Previously, at Johns Hopkins, Dr. Lin led the computational analysis of the first ever exome sequencing studies in cancer, including breast, colorectal, pancreatic, glioblastoma, medulloblastoma, and melanoma.

In addition, Dr. Lin is the Founder and President of Rare Genomics Institute, the world's first platform to enable any community to leverage cutting-edge biotechnology to advance understanding of any rare disease.  Dr. Lin is a 2012 TED fellow and has spoken at many TED and TEDx events. He has numerous publications in Science, Nature, Cell, Nature Genetics, and Nature Biotechnology, and has been featured in multiple outlets including Forbes, Bloomberg Businessweek, Wall Street Journal, New York Times, Washington Post, the Huffington Post, and the Financial Times. 
Dr. Lin holds an MHS in Bioinformatics, a PhD in Cellular and Molecular Medicine, and an MD from Johns Hopkins University as well dual majors in Cognitive Science and Molecular Biophysics and Biochemistry from Yale University.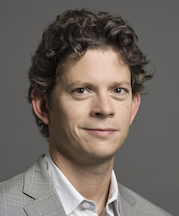 Thomas Goetz is the Co-Founder & CEO of Iodine, a new company that gives consumers better information -- and better visualizations -- of their health data.  Their investors include SV Angel, Box Group, Felicis Ventures, SparkLabs Global Ventures, and others. Time Magazine dubbed Iodine "The Yelp of Medicine."  He also has a regular column at Inc. magazine on startup life.
Before founding Iodine, Thomas was also Entrepreneur-in-Residence at the Robert Wood Johnson Foundation, where he spearheaded Flip The Clinic and Visualizing Health. 
He is the former executive editor of Wired magazine where he oversaw all aspects of Wired magazine, from story conception to cover packages. He wrote frequently for the magazine on health and technology, and his writing was selected for The Best American Science Writing and The Best Technology Writing anthologies. 
Before joining Wired, he was an executive editor at the Industry Standard, the late but lauded news magazine of the internet economy. He is a staff reporter at The Wall Street Journal and The Village Voice, and has written for The New York Times Magazine, Details, Rolling Stone and other publications. 
His book The Decision Tree: A Manifesto for Personal Health was published in February 2010 by Rodale Books. Former FDA commissioner Dr. David Kessler called the book "a game changer." His new book, The Remedy, explores the germ theory of disease and the quest to cure tuberculosis. His 2010 TED talk on visualizing medical data has been viewed more than 400,000 times.
He holds a Master of Public Health degree from the University of California at Berkeley and a Master's degree in American Literature from the University of Virginia. He graduated from Bates College.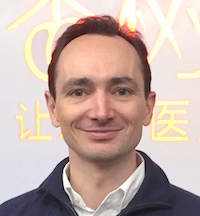 Born in France, Laurent is a global entrepreneur, passionate about innovations and technologies that transform lives and industries.
At Apricot Forest, ("Xingshulin" in Chinese), Laurent oversees the company strategy and the early stages of its international expansion. Apricot Forest is a mobile health company headquartered in Beijing. It's mission is to "empower physicians". Apricot Forest mobile apps are used by over 700,000 physicians (~30% of China's physicians) to access medical information, collaborate with peers, manage electronic medical records and follow-up patients.
Prior to joining Apricot Forest, Laurent co-founded MorningCroissant.com in France, an online platform that helps business travellers find a place to stay. Before becoming an entrepreneur, Laurent worked as a strategy consultant for over 9 years, including 6 years with The Boston Consulting Group (BCG) in their Boston and Beijing offices, where he served healthcare and consummer goods & retail clients.
Laurent also authored several publications about the rise onto the global stage of companies from the rapidly developing economies and about the development of the internet in China.  Prior to joining BCG, Laurent worked as a consultant with Roland Berger Strategy Consultants in Europe and Brazil and in brand management with Procter & Gamble in the UK. Laurent's experience also includes working for one year in Africa with The World Bank in the Democratic Republic of the Congo, for Hospitals Without Border and for the French Foreign Office.
Laurent holds an MBA from Harvard Business School and a M.A. in Philosophy from the Sorbonne Paris IV University.  Laurent is fluent in French, English, and German. He is a humble beginner in Mandarin Chinese.
Discussion on the Future of VR/AR
Robert Scoble, Entrepreneur in Residence at Upload VR

Euan Macdonald, Co-founder & CEO of CryWorks

Casey Lau, Community Development Manager for IBM SoftLayer's Catalyst Startup Program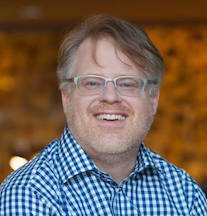 Robert Scoble is an Entrepreneur in Residence at Upload VR, and will be launching his own business inside the "world's best Virtual Reality media company."

As Startup Liaison for Rackspace, the Open Cloud Computing Company, Robert Scoble traveled the world looking for what's happening on the bleeding edge of technology for Rackspace's startup program. He's interviewed thousands of executives and technology innovators and reports what he learns in books ("The Age of Context," a book coauthored with Forbes author Shel Israel, has been released at http://amzn.to/AgeOfContext ), YouTube, and many social media sites where he's followed by millions of people.  
Robert is a geek who grew up in Silicon Valley (his dad was an engineer at Lockheed) and since 1985 he has been building online communities. In 2000 Robert started his technology blog, http://scobleizer.com, and his life has been on a rocketship ever since. In 2003-2006 he worked at Microsoft as an evangelist and one of the five guys who started Microsoft's famous Channel9 video community.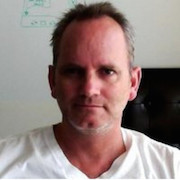 Euan Macdonald has provided leadership, management and innovation for over 25 years on leading edge projects at cutting edge companies such as Industrial Light + Magic, Electronic Arts, Disney's ImageMovers Digital, and Pixar.  
At Industrial Light + Magic from 1994 to 2004, he supervised such films as Harry Potter and the Prisoner of Azkaban, The Lost World: Jurassic Park, Dragon Heart, and The Mask. His association with Hans Uhlig dates back to 1999 with their collaboration on Star Wars Episode 1: The Phantom Menace.  
After ILM, Euan assisted EA with Xbox 360 launch titles, FIFA & the Skate franchise in Vancouver. He then returning to the SF Bay Area to design and help build Disneys ImageMovers Digital Studio, to produce performance capture feature "Disneys A Christmas Carol" directed by Robert Zemeckis.  
He was recently the VR Supervisor for VR 3D short "The Recruit: R U In", and is featured on the MilkVR app by Samsung for the Gear VR.  Euan is currently working on numerous Augmented Reality (AR) and Virtual Reality (VR) projects at CryWorks, having recently consulted with JauntVR, and is designing  and using the latest technology and tools developed at CryWorks. This includes proprietary technology and workflow, and also includes the Oculus Rift and numerous other VR tech devices for interaction, playback and capture. at high quality.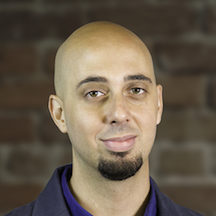 Peter helped invent 360 video in 2013 when he saw the potential for immersive video using the Oculus Rift.  He created the first movie for VR, Zero Point, and then founded Emergent with the mission of making it easy to capture and share your life using VR.  Emergent VR is backed by Accel Partners, Google Ventures, and Rothenberg Ventures.
Before virtual reality, he was an R&D Engineer at DreamWorks Animation, working on Academy-Award nominated films like Kung Fu Panda 2 and How to Train Your Dragon 2.  He's also worked on AAA games like The Bureau: X-COM Declassified and Bioshock Infinite.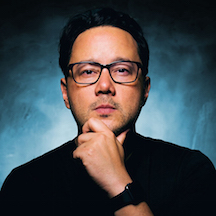 Casey Lau is one of Hong Kong's tech start-up pioneers. 
In 2009 to ignite the tech startup scene in Hong Kong through a series of conferences and networking events, he co-founded StartupsHK - and helped grow the Hong Kong ecosystem from the original 4 founders, who met weekly at coffee shops in Hong Kong, to over 10,000 members today.
He is currently the Community Development Manager for IBM SoftLayer's Catalyst Startup Program in Asia-Pacific, providing virtual incubator services for startups across the region.
He is also a mentor at Chinaccelerator, Blueprint, Brinc, HK Science Park, judge at Startup Weekend, SeedStars World and has travelled with Dave McClure's Geeks on a Plane and survived.
In 2015, Casey acted as co-host of RISE, the Web Summit's first Asian conference that saw attendees from Asia, Europe and the U.S. congregate in Hong Kong for the first truly global conference in Asia.
In his spare time, Casey also writes comic books: like his original series Super Kaiju Hero Force.
When & Where

COEX Conference Hall
513, Yeongdong-daero, Gangnam-gu
Seoul, 135-731
South Korea

Wednesday, June 22, 2016 from 1:00 PM to 6:00 PM (KST)
Add to my calendar
Organizer
SparkLabs is a startup accelerator founded by entrepreneurs for entrepreneurs in South Korea. The focus will be on startup companies from the Internet, online gaming, mobile, ecommerce, digital media, and healthcare sectors. The mentorship-driven program will be three months in length and provides funding, office space, a structured program and access to a top-tier network of entrepreneurs, venture capitalists, angel investors and executives. SparkLabs seeks to contribute to and help develop South Korea's startup ecosystem. For more information, please visit www.sparklabs.co.kr