Evidence-based strategies to maintain the magic + mystery in long-term relationships.
About this event
Did you know that, on average, the honeymoon phase of a romantic relationship lasts two years?
You've probably experienced it first-hand: excitement, passion, and infatuation that once consumed you inevitably fade as comfort, familiarity, and routine settle in. The butterflies are gone, the relationship feels stagnant, and your sex life turns lackluster.
Don't worry - to a certain degree, this is a good thing. It would be impossible to juggle the thrills of new love with the realities of domesticity long-term. Redirecting some of that energy toward our jobs, children, friends, extended family, and ourselves is necessary to ensure a balanced lifestyle.
Yet, the fact that the sizzle eventually fizzles is disheartening for many.
Good news: there are simple things you can do to keep the spark alive. It takes time and effort, but like all important things in our lives, romantic relationships require ongoing maintenance to keep them happy and healthy. If you know what it's like to fall into this funk (or want to minimize the decline), join us as we discuss evidence-based strategies to keep magic and mystery alive.
This psycho-educational SPARK workshop will cover:
Research findings on long-term relationships and marriages
How relationship quality and sexual satisfaction change over time
Creative ideas to keep your friendship, love, and emotional bond intact
Creative ideas to keep your attraction, chemistry, and sex life exciting
Hosted by Dr. Meghna Mahambrey, this workshop makes for a perfect, cozy date for couples and poly relationships of all ages and stages of life, while being just as educational for singles who want to prepare for a future relationship.
Come solo, grab some friends, or take date night to the next level and join us at Seventh Son Brewing Co. on Saturday, December 18th from 8-10pm.
EARLY BIRD PRICING
$35/person ~ December 1 - 11
$45/person ~ December 12 - 18
>> Hungry? Fill your bellies at the Dos Hermanos Taco Truck in the parking lot between 5-8pm
>> Thirsty? Enjoy Seventh Son's selection of craft beer + cocktails all evening
>> Sweet tooth? Indulge in a variety of chocolate, our treat
>> COVID precautions: masks required until seated
>> Don't let money stop you. If times are tough, answer a few simple questions to request free tickets (limited quantity): sparkwithmeghna.com/freebie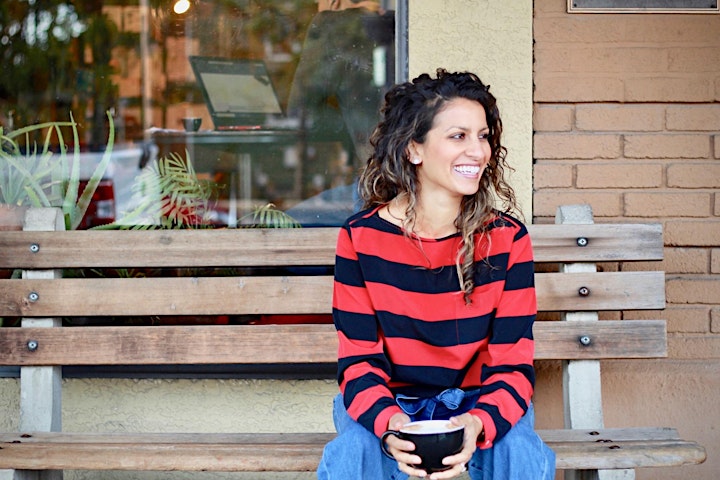 Organizer of SPARK Workshop | Keeping the SPARK Alive