Description
How will you Compete?
Perform a competitor analysis analyzing your intended business vs. three of your closest competitors using a Strengths, Weaknesses, Opportunities, and Threats (SWOT) format.
The TCC Spark initiative is sponsored by a grant from First Commerce Credit Union, a full service institution with locations throughout North Florida and South Georgia.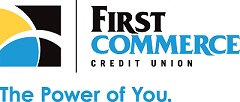 Do you have a small business idea that you want to make a reality? TCC Spark offers you a curriculum that focuses on startups, networking, and competitive analysis. Throughout the course, you are introduced to a series of mentoring events, guest speakers, techniques to gain capital, such as crowdfunding, and opportunities to develop and refine your business model canvas. The result is a solid business network of mentors and peers, and a researched and thorough marketing plan and business plan. Come catch the entrepreneur's spirit, give yourself the opportunity to discover the power of Spark!