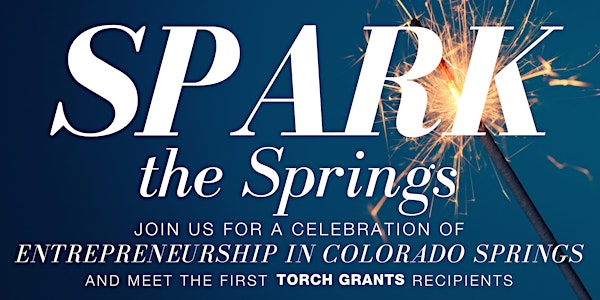 Spark the Springs: Entrepreneurship Celebration
Spark the Springs is the 1st annual Torch Grants Celebration of entrepreneurship in Colorado Springs.
When and where
Location
Berger Hall UCCS Pedestrian Spine Colorado Springs, CO 80918
About this event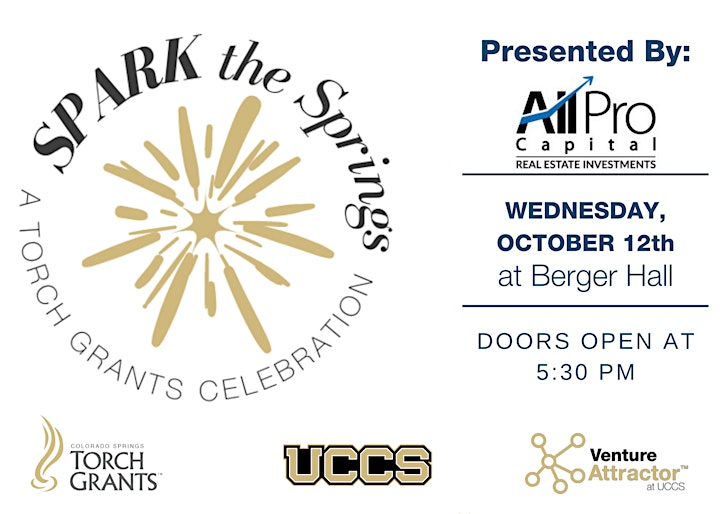 This event is made possible thanks to our sponsor All Pro Capital.
What is Spark the Springs?
- Spark the Springs is the first annual Torch Grants Celebration! The event will celebrate the recipients of the 2022 Torch Grants. The entrepreneurs are the first of many flames we hope to spark with Torch Grants in the coming years. Join us as we introduce the recipients of the 2022 Torch Grants and share our vision for the future.
What are Torch Grants?
- The Torch Grants program is an initiative of the El Pomar Institutue for Innovation & Commercialization modeled on the hugely successful Arch Grants program in St. Louis, MO. Each Torch Grant includes a non-equity cash grant of $45,000 to ventures that have been selected by panels of judges. Recipients are required to establish their headquarter in Colorado Springs for at least one year following distribution of funds. The Torch Grants only invests in ventures within the sports/outdoors, health innovation, human performance industry cluster.
Spark the Springs Event Information
- Date: October 12th, 2022
- Time: 5:30pm to 8:30pm
- Location: UCCS- Berger Hall in University Center (1420 Austin Bluffs Blvd, Colorado Springs 80918)
- Dress Code: Business Casual
- Admission: Free
- Heavy hors d'oeuvre
- Drinks provided by Goat Patch Brewing Co.
Keynote Speaker:
- James (Jim) Waldrop: Waldrop has an MBA from University of Colorado. As a business executive and entrepreneur over the past 30+ years, he has led and/or founded and successfully exited several companies in the technology, construction, and real estate sectors from startups to multi-billion-dollar revenue corporations. These experiences among other areas have included team building, multiple rounds of debt and equity capital raising, and successful M&A exits.
All Pro Capital
- REAL ESTATE INVESTMENTS
A different approach.
In 2009, we founded All Pro Capital out of a need for real estate investments that truly put investors first. Today, we're creating wealth for our investors, partners, employees and community by thoroughly researching opportunities, making careful investments and generating dependable returns.
Investing with All Pro Capital comes with a promise:
You always succeed before we do.
Learn More:
https://rumble.com/v1j1gvn-all-pro-capital-viewpoint-video.html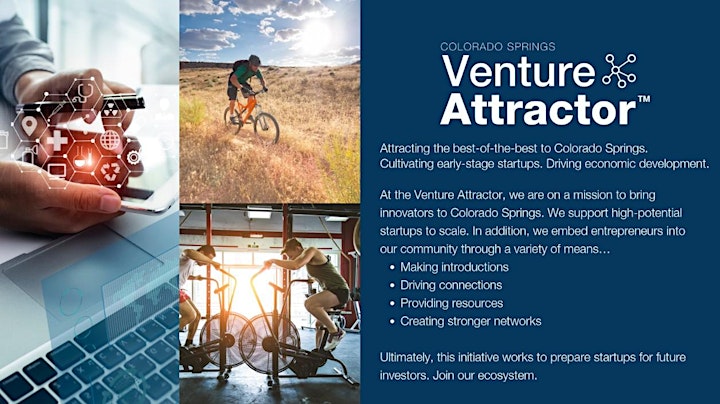 What is the Colorado Springs Venture Attractor?
- The Colorado Springs Venture Attractor is on a mission to drive economic development in Colorado Springs by strengthening the startup ecosystem. The Venture Attractor attracts startups from around the world via its unique Scale to $1M Boot-Up Camp. This four-month program helps participating ventures develop a platform for scaling their ventures to the coveted $1M valuation level. Ventures that complete the Boot-Up Camp are eligible to enter the competition for Torch Grants.
Interested in learning more? Email ldoster@uccs.edu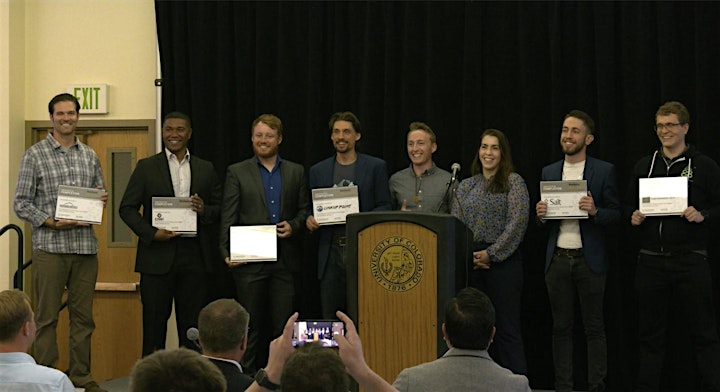 This event is made possible thanks to our partners:
- All Pro Capital
- Goat Patch Brewing Co.
- Colorado Springs Venture Attractor
- University of Colorado Colorado Springs