SPARK Speaker Series October 22, 2013 with Jon Bowermaster

Tuesday, October 22, 2013 from 6:30 PM to 8:30 PM (EDT)
Event Details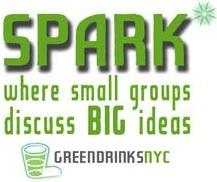 Join 

Green Drinks NYC
for the 

SPARK Speaker Series

 
                                        Filmmaker, Writer, National Geographic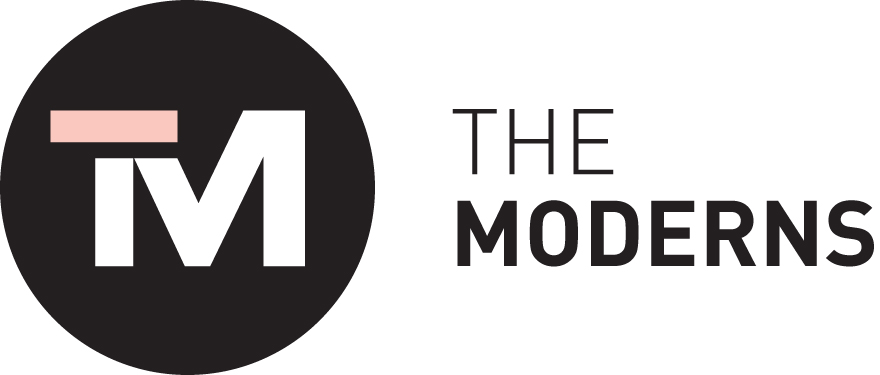 Explorer & Environmental Advocate
Tuesday 
October 22nd
, 2013
6:30pm to 8:30pm  
at The Moderns
                           900 Broadway, Suite 202, NYC
Complimentary wine and snacks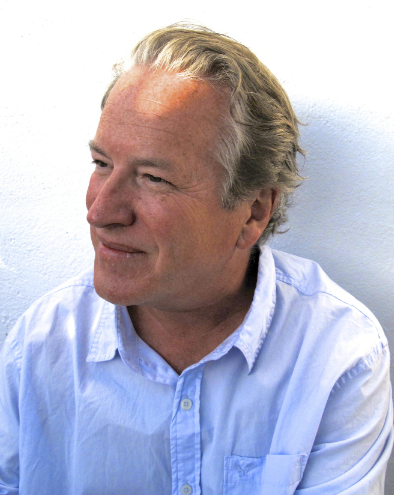 Exploration 2.0: Adventure for Adventure Sake R.I.P.



Filmmaker, Writer, Adventurer, Storyteller -- Jon Bowermaster's longtime relationship with National Geographic has afforded him the opportunity to organize expeditions around the world, literally, on a kayak. He has witnessed firsthand the impact of climate change, over-fishing and plastic pollution. A big part of Jon's motivation for these expeditions is to use adventure as a trigger to enlighten audiences and share his stories to inspire people to make positive change.

Jon says: "Historically, a lot of people who go out on adventures go out for adventure sake... but this day and age, I think you have to go out with a higher cause, a higher purpose." 

Come SPARK with us! Hear Jon Bowermaster share his stories of adventure and learn how he utilizes positivity, passion, inspiration and multi-media storytelling to relate his exciting journeys to not only entertain and uplift, but also to shine light on important environmental issues facing our world. 

Bowermaster, the Producer, Writer & Director of the acclaimed, powerful, celebratory, concert protest film about Fracking, "Dear Governor Cuomo, capsulizes his worldwide kayak experiences as a National Geographic explorer:
"I know we are not going to be able to change the world from the seat of a kayak. But, I can bring those stories back and share them. And, if I can manage to change the life of one person or two or three or four, it is totally worth it."
JON BOWERMASTER, Writer, Filmmaker and Adventurer
    A six-time grantee of the National Geographic Expeditions Council and award-winning writer and filmmaker Bowermaster's ten-year-long OCEANS 8 project took him and his teams around the world by sea kayak during the past ten years, on expeditions ranging from the Aleutian Islands to Vietnam, French Polynesia to Chile/Argentina/Bolivia, Gabon to Croatia and Tasmania to Antarctica. Seeing the world from the seat of a sea kayak has given Bowermaster a one-of-a-kind look at both the health of the planet's ocean and the lives of the nearly four billion people around the globe who depend on them. His eight-part film series documenting the OCEANS 8 project has shown in 150 countries on the National Geographic Channel.

Recently named one of a dozen Ocean Heroes by the National Geographic Society and one of its official Explorers, Jon's website and blog (Notes from Sea Level, www.jonbowermaster.com) continues his reporting on the world's coastlines, the people who live along them and issues of importance to anyone interested in and concerned about the planet's one ocean.
Author of twelve books, Jon's most recent are "Descending the Dragon" about his travels in Vietnam published by National Geographic Books and "Wildebeest in a Rainstorm," a collection of profiles of our most intriguing conservationists and explorers and published by Menasha Ridge Press. His companion book to the Jacques Perrin/DisneyNature film "Oceans" was published alongside the premiere of the film on Earth Day 2010.
Jon's most recent documentaries are "Terra Antarctica, Rediscovering the Seventh Continent," "What Would Darwin Think? Man v. Nature in the Galapagos" and the prize-winning "SoLa, Louisiana Water Stories." His most recent documentary -- "Dear Governor Cuomo" -- looks at the controversy surrounding fracking in New York State. He spent January 2012 in Antarctica producing the first 3D film about the seventh continent, to be distributed through museums and science institutions around the world beginning Spring 2014.
 Bowermaster lives in New York's Hudson Valley.
Host Paul E McGinniss
Paul McGinniss,

 The New York Green Advocate, 

has interviewed a stellar array of change makers including Sylvia Earle, Dean Kamen, Ray Kurzweil, Fabien Cousteau and Josh Fox. 

He is a featured contributor to 

EcoWatch.
Paul has helped to organize many environmental events including 
7 Nights of Awareness
for the December, 2011 NYC premier of the documentary film "The Big Fix."
Paul is also a New York based real estate broker and 

green building and renovation consultant. 

He advises people on how to set up grid independent, zero net energy, resilient living situations. He is currently working with his partners to establish a grid protected, 100% self-sustaining farm community in Ulster County, NY.
When & Where

The Moderns
900 Broadway
#202
New York, NY 10003


Tuesday, October 22, 2013 from 6:30 PM to 8:30 PM (EDT)
Add to my calendar
Organizer
Since 2002, Green Drinks NYC has been hosting lively monthly networking events to connect and unite the environmental community of New York.  These events are friendly and upbeat.  Many people have found employment, made friends, developed new ideas, and had moments of serendipity. It's a force for the good spreading to over 700 cities around the world!