Actions and Detail Panel
Spark Presents: An Evening with Wendy Davis
Wed, March 1, 2017, 6:00 PM – 8:00 PM PST
Description
Spark Presents: An Evening With Wendy Davis
The civic engagement side hustle is real. Turning your passion into action matters. But, how do you do it? What is effective, everyday activism?
Join Spark, SF's largest community of young philanthropists invested in gender equality, to learn from Wendy Davis on how we all can use our passion about pressing issues to ignite actionable change.
Widely recognized as a leader on women's equality, Wendy is best known for her historic 13 hour filibuster on the floor of the Texas Senate to kill a legislative effort aimed at dramatically reducing women's access to reproductive care in her state.
Wendy is passionate about creating the next generation of changemakers and founded Deeds Not Words to give women the tools we need to make real progress – with our passion, our persistence, and our deeds.
On March 1st, you will have a very rare opportunity to get closer to this inspiring leader and learn more about Wendy's path in politics, her tireless fight for equal rights in the US, and what it really takes to ignite social change.
We will take questions from the audience, but to get a head start tweet: #askWendy @sparksf @_deedsnotwords.
March 1 at Google San Francisco (188 Embarcadero) from 6PM to 8PM.
6:00PM: Doors Open. Drinks, appetizers, mingling with other passionate, civic-minded young people.
6:30PM - 7:45PM: Q&A with Wendy Davis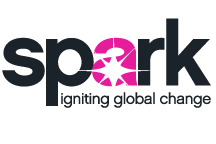 ---
Speaker Bio
Wendy Davis
Wendy Davis is the founder of Deeds Not Words, an advocacy initiative that empowers millennial women to channel their passion and energy on issues of gender equality into actionable change. She was previously a Texas state senator and candidate for governor of Texas, who fought tirelessly for reproductive rights, equal pay for women, justice for sexual assault survivors, affordable quality education and equality for the LGBTQ community.
Wendy's public service career spans 3 decades, serving as a Fort Worth city councilperson for 9 years prior to her election to the Texas State Senate. From very humble beginnings, Wendy worked as a single parent to forge a path to college, beginning at community college, earning a scholarship to Texas Christian University where she graduated first in her class, and ultimately graduating with honors from Harvard Law School.
Widely recognized as a leader on women's equality, Wendy is best known for her historic 13 hour filibuster on the floor of the Texas Senate to kill a legislative effort aimed at dramatically reducing women's access to abortion care in her state. Her efforts were vindicated with the Supreme Court's recent ruling in Whole Women's Health v. Hellerstedt which overturned Texas' anti-abortion law.
A proud surrogate for Hillary Clinton, Wendy has traveled to numerous states throughout the country, speaking on behalf of Secretary Clinton. She is also a regular guest on both CNN and MSNBC.
Though she was unsuccessful in her bid to become Texas' first Democratic governor in 20 years, Wendy shattered records in both fundraising and volunteer recruitment. With over $43 million raised in her gubernatorial race, Wendy is most proud of the fact that the average donation to her race was only $103, with over 183,000 unique contributors from all over the country supporting her election. In addition to raising an extraordinary amount of money during her campaign, Wendy also energized a record number of over 34,000 active volunteers, and built a social media following of over 550,000 Facebook followers and over 180,000 Twitter followers, who continue to follow her work today.
Noted for her talents as a legislative leader, in 2009 Wendy was named the Texas Legislature's Rookie of the Year by Texas Monthly magazine and Freshman of the Year by AARP, was named to Texas Monthly's Top Ten Best Legislators in 2013 and has received numerous awards, including the 2013 Women Who Dared award by the National Council of Jewish Women, the 2013 Champion for Social Change award by the Texas Association Against Sexual Assault and the 2011 Legislative Star by the Texas Classroom Teachers Association.
Despite her well known work fighting for the opportunity for all Texans to realize their potential through education, employment and healthcare, Wendy is most proud of her role as mother to her daughters Amber (33) and Dru (27) and "Bubbie" to her new granddaughter, Ellis. Wendy resides and offices in Austin, Texas.
---
DEEDS NOT WORDS
Borrowing our name from our suffragette foremothers' motto, Deeds Not Words is the feminist platform for the 21st century. We provide the tools everyday activists need to make change in their communities, from sample letters for legislators to toolkits for taking action. Most importantly, we're a community where changemakers can learn about and share advice on how to combat income inequality and sexual assault, or improve reproductive rights and family leave.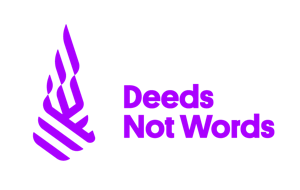 ---
Moderator
Amanda Brock
Executive Director, Spark
Amanda Brock is the Executive Director of Spark, the leading network of millennial donors dedicated to advancing gender equality with chapters in San Francisco and New York City. Giving back and encouraging her peers to do the same gets her up in the morning. In her four years at Spark, Amanda has turned passion into action, growing Spark's network from 5,000 to 15,000 young professionals and philanthropic mentors, mobilizing the community to improve the lives of women and girls around the world. Additionally, Amanda has helped young donors invest over $150,000 into women-led grassroots organizations, while also training them to become leaders in the women's movement, themselves. Prior to Spark, Amanda worked in the advertising industry, bringing years of strategic communication, marketing expertise and client management to her role at Spark. Amanda graduated from University of California, Santa Barbara with Honors.
---
Thank you to Google for hosting us!

FAQs
What's the refund policy?
No refunds. Ticket exchanges allowed.