Description
Welcome to Freelancers Union SPARK!
We host meetups for freelancers by freelancers: we invite you to bring your expertise, questions, and elevator pitches to the table to workshop and discuss.
Join us on the first Wednesday of every month to meet other entrepreneurs in the area, get inspired, and talk about stuff like...
SETTING BOUNDARIES WITH DEMANDING CLIENTS
This month, we'll swap invaluable insight around questions like:
How do you decide who to work with?
How you set up parameters from the start of the relationship?
How do you project manage yourself and your clients?
Regardless of industry, we all share similar experiences as independent business owners! We try to ensure everyone leaves with insights and connections that will help their business thrive.
Networking & refreshments.
SPARK is built on the premise that we're stronger together than we are on our own. Check out the national conversation at #FreelanceSPARK or send a friend to one of our events across the country!
Quick tips:
Yes, this event is for freelancers of all industries. We're all connected by our efforts to succeed in the gig economy.
No, this event will not be taped- it's a meetup!


SPARK Phoenix is brought to you by: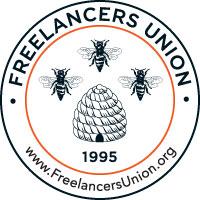 Freelancers Union
Freelancers Union is a membership organization that provides benefits, resources, and advocacy for 300,000 independent workers nationwide. To learn more or join, visit freelancersunion.org. Membership is free.
Gangplank
Gangplank is a place for creators. When diverse backgrounds and ideas collide, those moments provide the necessary fuel to innovate. Gangplank provides the infrastructure, both physical and social, for this to happen. We serve as a place for people to explore their creativity, then challenge them to build their ideas into a viable startup – forging a vibrant economy in the process. Visit us at http://gangplankhq.com/chandler/