Description
Welcome to Freelancers Union SPARK!
***RSVP is required to attend as per building requirements.****
We host meetups for freelancers by freelancers: we invite you to bring your expertise, questions, and elevator pitches to the table to workshop and discuss.
Join us on the first Wednesday of every month (and our Facebook group for in-between events) to meet other entrepreneurs in the area, get inspired, and talk about stuff like...
HOW TO MAKE THE MOST OF THE HOLIDAY SEASON
Worried about having to put your business on hold for the holidays? Worried there's too much to do and you've got no time for yourself?? There are so many ways we can utilize this time to grow and improve!
At this Spark, we'll discuss how to:
Take the time to cultivate deep relationships with our clients

Make a plan for improvement and set goals for the new year

Share strategies for saving money while spending on gifts

Actually take time off
Regardless of industry, we all share similar experiences as independent business owners! We try to ensure everyone leaves with insights and connections that will help their business thrive.
SPARK is built on the premise that we're stronger together than we are on our own. Check out our Facebook group to swap jobs, resources, and meet other people who love their "boss!"
The national conversation is live at #FreelanceSPARK. Join us in a whole bunch of cities cities across the country!
QUICK TIPS:
Yes, this event is for freelancers of all industries. We're all connected by our efforts to succeed in the gig economy.

No, this event will not be taped- it's a meetup!

Sometimes we do bring in an expert speaker - we'll announce that above.

There will be complimentary coffee, fruit water, and beer available.

Special WeWork Raffle for December event! Interested in a workspace where you can collaborate, share experiences and be inspired? WeWork is the platform for Creators. In the spirit of Freelancers Union, WeWork is raffling off a number of Trial Days to give those that attend a taste of a community of creators and workspace that works for you.


SPARK is sponsored by: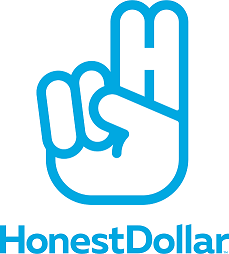 SPARK Philadelphia/South Jersey is brought to you by: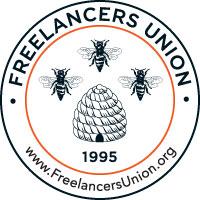 Freelancers Union
Freelancers Union is a membership organization that provides benefits, resources, and advocacy for 300,000 independent workers nationwide. To learn more or join, visit freelancersunion.org. Membership is free.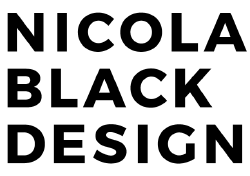 Nicola Black Design, LLC
A graphic design studio located in Southern New Jersey / Philadelphia providing custom graphic design services to large and small businesses alike. Nicola Black Design, LLC designs business brands / identities, company collateral, catalogs, brochures, logos, ads, signage, event posters, web graphics, and more.

WeWork
We transform buildings into beautiful, collaborative workspaces and provide infrastructure, services, events and tech so our members can focus on doing what they love.

Our community spans across 50 buildings in New York, San Francisco, Los Angeles, Boston, Washington, D.C., Austin, Miami, Chicago, Portland, Philadelphia, Seattle, London, Amsterdam, and Israel with many more on the way. Visit us: www.wework.com