Description
Welcome to Freelancers Union SPARK!
***IMPORTANT!!! Attendees MUST BE FREELANCERS OR SELF-EMPLOYED business owners. Absolutely NO SOLICITATION of outside services is permitted. ***RSVP is required to attend as per building requirements.****

We host meetups for freelancers by freelancers: we invite you to bring your expertise, questions, and elevator pitches to the table to workshop and discuss.
Join us on the first Wednesday of every month (and our Facebook group for in-between events) to meet other entrepreneurs in the area, get inspired, and talk about stuff like...
SEPTEMBER'S SPARK:
It's back to school time, and what better month to launch our first ever Freelancers Book Club!
Our September SPARK will feature interactive exercises from The 4-Hour Workweek by Tim Ferris on maximizing your time and creative powers through cutting out the nonessentials.
Together, we'll focus on:
Understanding how we actually spend our time - and what's really important

Factoring value into our work decisions

Developing a list of action items to maximize our results in minimal time
The 4-Hour Workweek has been heralded as "the long-overdue manifesto for the mobile lifestyle," offering valuable (and practical!) advice on creativity, economic success, and building a life to include both.
No time to read? Don't worry! We'll distill a few valuable lessons from the book during SPARK on how to prioritize productivity and finding daily satisfaction in what you accomplish.
BUY THE BOOK at Joseph Fox Bookshop - support your local independent bookstore!!
Tim's blog (including links to his podcast) can be found here.
There will also be time to network with other freelancers who may be able to offer tips you hadn't considered before.
Regardless of industry, we all share similar experiences as independent business owners! We try to ensure everyone leaves with insights and connections that will help their business thrive.
PLEASE READ: ***Attendees MUST BE FREELANCERS OR SELF-EMPLOYED business owners. Absolutely NO SOLICITATION of outside services is permitted. IE: attending events solely for the reason to tap into our community to sell your product or services.*** Our events are for community building amongst freelancers and self-employed individuals to build community and Spark conversation about business ups and downs, share experiences, and network with one another. If you feel your services would benefit our freelancers, please contact us so that we can review your information for upcoming talks and/or workshops where you will have access to those attendees. This rule does not apply to regular networking between freelancers such as a graphic designer meeting a photographer at an event and asking about their services with the intention to possibly hire. The rule applies to those who are not freelancers or self-employed soliciting their company's services to our audience. That is strictly prohibited.***
---
SPARK is built on the premise that we're stronger together than we are on our own.
Check out our Facebook group to swap jobs, resources, and meet other people who love their "boss!"
The national conversation is live at #FreelanceSPARK. Join us in a whole bunch of cities cities across the country!
QUICK TIPS:
Yes, this event is for freelancers of all industries. We're all connected by our efforts to succeed in the gig economy.

No, this event will not be taped - it's a meetup!

Sometimes we do bring in an expert speaker - we'll announce that above.

There will be complimentary coffee, fruit water, and beer available.
---
TIM FERRISS has been listed as one of Fast Company's "Most Innovative Business People," one of Forbes's "Names You Need to Know," and one of Fortune's "40 under 40." He is an early-stage technology investor/advisor (Uber, Facebook, Shopify, Duolingo, Alibaba, and 50+ others) and the author of four #1 New York Times and Wall Street Journal bestsellers, including The 4-Hour Workweek and his latest, Tools of Titans: The Tactics, Routines, and Habits of Billionaires, Icons, and World-Class Performers. The Observer and other media have called Tim "the Oprah of audio" due to the influence of The Tim Ferriss Show podcast, which has exceeded 100 million downloads and has been selected for "Best of iTunes" three years running.
SPARK is sponsored by:

Qapital is the money saving app that lets you save for the things you want just by doing the things you do. Set up savings Goals (like a vacation or paying down debt). Then set up Rules to automatically save for them. There's even a Freelancer Rule to set aside a certain % for taxes when you get paid. Download the app or go to www.qapital.com.
SPARK Philadelphia/South Jersey is brought to you by: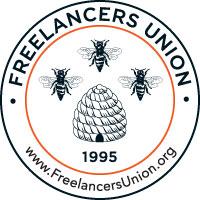 Freelancers Union
Freelancers Union is a membership organization that provides benefits, resources, and advocacy for 350,000 independent workers nationwide. To learn more or join, visit freelancersunion.org. Membership is free.
---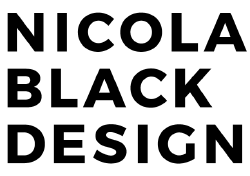 Nicola Black Design, LLC
A graphic design studio located in Southern New Jersey / Philadelphia providing custom graphic design services to large and small businesses alike. Nicola Black Design, LLC designs business brands / identities, company collateral, catalogs, brochures, logos, ads, signage, event posters, web graphics, and more.
---

WeWork
We transform buildings into beautiful, collaborative workspaces and provide infrastructure, services, events and tech so our members can focus on doing what they love.

Our community spans across 50 buildings in New York, San Francisco, Los Angeles, Boston, Washington, D.C., Austin, Miami, Chicago, Portland, Philadelphia, Seattle, London, Amsterdam, and Israel with many more on the way. Visit us: www.wework.com
---

Law Office of Robert Jackel

Robert Jackel is an intellectual property lawyer based in Old City, Philadelphia. He has assisted clients in patent and copyright litigation and in trademarking their brands. In addition, he works closely with small businesses and freelancers to protect their intellectual property when they enter into contracts with clients. The Law Office of Robert Jackel.