Description
Welcome to Freelancers Union SPARK Nashville!
NOTE THE NEW TIME > 6:30-8:30!
We host meetups for freelancers by freelancers: Bring your knowledge, expertise, and questions the first Wednesday of every month (and our Facebook group for in-between events) to connect with other freelancers navigating the solopreneur life. Let's get inspired, and talk about stuff like...
MAY'S SPARK:

Public speaking skills are the bedrock of a dynamic presentation, pitch, or even just day-to-day communications.
At May's SPARK workshop, we'll cover the following aspects of Public Speaking:
Strategies to relieve anxiety
Embracing the short and sweet
Fine-tuning body language cues


---
SPARK is built on the premise that we're stronger together than we are on our own.
Local Spark Co-Leaders: Melody Jennings Bowers, Shannon Ware, Lori Bumgarner, and Scott Greer

Check out our #SparkNashville Facebook Group to swap jobs, resources, and meet other people who love their "boss!" Follow us on Instagram @sparknashville

The national conversation is live at #FreelanceSPARK. Join us in a whole bunch of cities across the country!
Quick Tips:
Yes, this event is for freelancers of all industries. We're all connected by our efforts to succeed in the gig economy.

No, this event will not be taped- it's a meetup!

Sometimes we do bring in an expert speaker- we'll announce that above.
---
SPARK is sponsored by:

Are you a busy freelancer looking to attract new clients or build an audience? With about.me, you can create a page to present who you are and what you do in one link. Add a custom domain to your link (e.g. yourname.com) to take control of your online presence and present yourself professionally. Freelancers Union members get 15% off their first year of the Domain + Page plan. Click here to access the discount.
SPARK Nashville is brought to you by: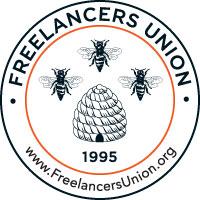 About Freelancers Union
Freelancers Union is a membership organization that provides benefits, resources, and advocacy for 300,000 independent workers nationwide. To learn more, visit freelancersunion.org and join the Federation of the Unaffiliated. Membership is free.