Description
Welcome to Freelancers Union SPARK Nashville!
We host meetups for freelancers by freelancers: Bring your knowledge, expertise, and questions the first Wednesday of every month (and our Facebook group for in-between events) to connect with other freelancers navigating the solopreneur life. Let's get inspired, and talk about stuff like...
TAX WORKSHOP
Benjamin Franklin said that nothing was certain except death and taxes.
As a freelancer, there are few things more paralyzing than figuring out your income taxes each year.
We can't help you much with the death issue, but we CAN help you tackle your taxes!
DO ANY OF THESE QUESTIONS SOUND FAMILIAR?
Should I have an EIN number?
Do I have to register my business with the state, even if I work at home?
What expenses can I deduct and what can I get in trouble for deducting?
How much money should I withhold each quarter to pay taxes?
Is it better to use a CPA? Or can I file taxes myself?
What if I get hit with a huge tax bill that I can't afford to pay at the end of the year?
One of my clients never filed a 1099, can I file one for them?
You'll have to come to our Freelance Tax Workshop to find out! Join your local 1099er community on Wednesday, March 1st for our third annual tax-focused SPARK event.
We are happy to announce that Clint Hauser, CPA will be leading our tax workshop!
Clint is a Senior Tax Advisor at Stone, Rudolph, and Henry, PLC. He will be armed and ready to answer all of our freelancer tax questions. He will also provide attendees with a free end-of-year tax organizer so you can end 2016 organized and confident that there won't be any surprises by the time April 15 rolls around.
There will also be time to network with other freelancers experiencing varying degrees of anxiety about the fact that tax season has arrived. There's strength in numbers! So, come on out and get the tools you need to tame your taxes so you can get back to work!
---
SPARK is built on the premise that we're stronger together than we are on our own.
Local Spark Co-Leaders: Melody Jennings Bowers, Shannon Ware, Lori Bumgarner, and Scott Greer

Check out our #SparkNashville Facebook Group to swap jobs, resources, and meet other people who love their "boss!" Follow us on Instagram @sparknashville

The national conversation is live at #FreelanceSPARK. Join us in a whole bunch of cities across the country!
Quick Tips:
Yes, this event is for freelancers of all industries. We're all connected by our efforts to succeed in the gig economy.

No, this event will not be taped- it's a meetup!

Sometimes we do bring in an expert speaker- we'll announce that above.
---
SPARK is sponsored by:

Painless1099 automatically separates money for taxes every time you get paid by a client and then sends what's safe to spend directly to your personal checking account. Painless1099 works just like W2 tax withholding, but it's designed with your self-employment income in mind! Sign up today at www.painless1099.com.


SPARK Nashville is brought to you by: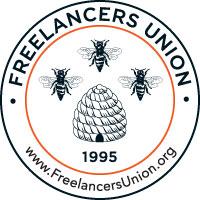 About Freelancers Union
Freelancers Union is a membership organization that provides benefits, resources, and advocacy for 300,000 independent workers nationwide. To learn more, visit freelancersunion.org and join the Federation of the Unaffiliated. Membership is free.