Description
Welcome to Freelancers Union SPARK!
We host meetups for freelancers by freelancers: we invite you to bring your expertise, questions, and elevator pitches to the table to workshop and discuss.
Join us on the first Wednesday of every month (and our Facebook group for in-between events) to meet other entrepreneurs in the area, get inspired, and talk about stuff like...
TAX WORKSHOP WITH STEVEN ZELIN, CPA
Known simply as the Singing CPA, Steven has a sharp wit and a gift for creating compelling song parody. He has appeared on ABC'S Nightline, in the Wall Street Journal, the New York Times and National Public Radio. Steven earned an MBA in Marketing and Finance from Fordham, plus has a Series 6, 7, & 63. After graduating from Alfred University in 1998 with a B.S. In Accounting, Steven began his career at PricewaterhouseCoopers. Following stints at corporate banks JP Morgan Chase and Societe Generale, Steven started his own accounting firm specializing in helping individuals, small businesses and nonprofits have fun with tax time.
During this training session, you will:
hear Steven's funny songs about taxes
gain insights into the latest changes in tax law
get solid general tax advice for freelancers.
You'll have to come to our Freelance Tax Workshop to find out more! Join your local 1099er community on Wednesday, March 1 for our third annual tax-focused SPARK event.

There will also be time to network with other freelancers who may be able to offer tips and tricks you hadn't considered before.

Regardless of industry, we all share similar experiences as independent business owners! We try to ensure everyone leaves with insights and connections that will help their business thrive.
---
SPARK is built on the premise that we're stronger together than we are on our own.
Check out our NY Facebook group to swap jobs, resources, and meet other people who love their "boss!"
The national conversation is live at #FreelanceSPARK. Join us in a whole bunch of cities cities across the country!
Quick tips:
Yes, this event is for freelancers of all industries. We're all connected by our efforts to succeed in the gig economy.
No, this event will not be taped- it's a meetup!
Sometimes we do bring in an expert speaker- we'll announce that above.
---
SPARK is sponsored by: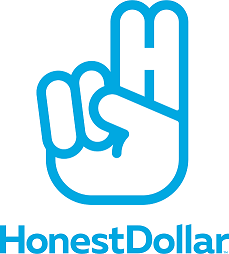 Freelancers Union has partnered with Honest Dollar to offer members access to new retirement benefit options – at a special discounted rate of $1/month for the first year.
SPARK Manhattan is brought to you by: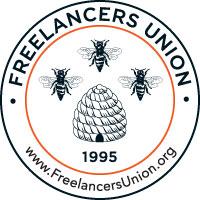 About Freelancers Union
Freelancers Union is a membership organization that provides benefits, resources, and advocacy for 300,000 independent workers nationwide. To learn more or join, visit freelancersunion.org. Membership is free.

About WeWork Grand Central
WeWork is the platform for creators. We provide the workspace, community, and services you need to make a life, not just a living. To learn more about the WeWork locations in New York City, click here to book a tour or send an email to joinus@wework.com. Make sure to let them know you were referred by Freelancers Union!