Description
Welcome to Freelancers Union SPARK!
We host meetups for freelancers by freelancers: we invite you to bring your expertise, questions, and elevator pitches to the table to workshop and discuss.
Join us on the first Wednesday of every month to meet other entrepreneurs in the area, get inspired, and talk about stuff like...
APRIL'S SPARK:
Project management is the key to mapping success and making sure your client is on board every step of the way. A well-managed project means nothing slips through the cracks and you're on track to deliver on every promise you pitched – and more!
At April's SPARK, we'll cover project management basics like:
- Goal setting and defining a project scope
- Creating a timeline and defining milestones
- Reporting and tracking success
RSVP to join your SPARK group to learn the Fundamentals of Project Management.
GUEST SPEAKER:
Stacey Saunders is the principal behind Saunders Consulting, a productivity firm for small business owners who want more time for who and what they love. After spending 20+ years leading and managing inside both the public and private sectors, Stacey is an now an efficiency expert who helps her clients establish guidelines that enable them to be productive in their business.

There will also be time to network with other freelancers who may be able to offer tips and tricks you hadn't considered before.
Regardless of industry, we all share similar experiences as independent business owners! We try to ensure everyone leaves with insights and connections that will help their business thrive.
---
SPARK is built on the premise that we're stronger together than we are on our own.
Attendees will be invited to join our Facebook group to swap jobs, resources, and meet other people who love their "boss!"
The national conversation is also live at #FreelanceSPARK. Join us in a whole bunch of cities cities across the country!
Quick tips:
Yes, this event is for freelancers of all industries. We're all connected by our efforts to succeed in the gig economy.
No, this event will not be taped- it's a meetup!
Sometimes we do bring in an expert speaker- we'll announce that above.
---


SPARK is sponsored by:

Painless1099 automatically separates money for taxes every time you get paid by a client and then sends what's safe to spend directly to your personal checking account. Painless1099 works just like W2 tax withholding, but it's designed with your self-employment income in mind! Sign up today at www.painless1099.com.
SPARK Chicago is brought to you by: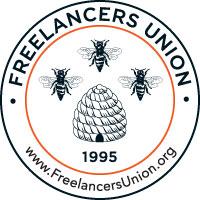 About Freelancers Union

Freelancers Union is a membership organization that provides benefits, resources, and advocacy for 300,000 independent workers nationwide. To learn more or join, visit freelancersunion.org. Membership is free.

About Grind Coworking
Grind is a 22nd century platform that helps talent collaborate in a new way: outside the system. Grind is a members-only shared workspace and coworking community dedicated to taking all of the frustrations of working the old way and pulverizing them to a dust so fine it actually oils the wheels of the machine.
FAQs
What are my transportation/parking options for getting to and from the event?
Your answer goes here
How can I contact the organizer with any questions?
Your answer goes here