Description
Spark! Networking Nights
Spark! Networking Nights is Maryland's #1 cannabis networking opportunity! Events take place the first Thursday of every month, except in holiday weeks. When you attend a Spark! Networking Night, you can expect to meet a mix of seasoned cannabis professionals, as well as business men and women from all other industries who want to talk about canna-business. Our location varies every month but we can always be found in the Baltimore Metro Area. The purpose of Spark! Networking Nights is to bring people together, in person, to learn from each other about this new industry; to share information; and to develop relationships that will support cannabis businesses in Maryland and nationwide. If this sounds like you, please join us! We can't wait to meet you and introduce you to other cannabis professionals!
A Message From Megan, Boo and Carissa
Hello there! Thank you to all of you who have come out to our previous 26 events! Our next event-- although under a new name promises to be a great one! We are sure you have questions about this change and are wondering what Spark! is all about! Well we are happy to tell you more about this endeavor but the most impotant thing you need to know is that Spark! Networking Nights will be the same great networking event that you've come to expect from us. First Thursdays (except for July and Sept bc of the holidays) is still the best cannabiz networking in Maryland! Whether you're a new attendee or an old friend, we can't wait to see you.
Best,
Megan, Boo and Carissa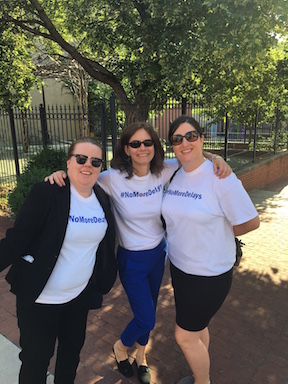 Neill Franklin, Addressing Maryland's Opioid Crisis
The opioid crisis is constantly in the news it seems - and of course we are all concerned. What can we do as a cannabis industry? Join Neill Franklin, Executive Director of the *NEW* LEAP (Law Enforcement Action Partnership) as he presents ideas for meeting this challenge. LEAPs mission is to unite and mobilize the voice of law enforcement in support of drug policy and criminal justice reforms that will make our communities safer.
Event Agenda
6:30pm Check-in & Open Networking
7:00pm Sponsor Presentation and Welcome to Spark! Events
7:15pm Speaker Presentation: Neill Franklin, Addressing the Opioid Crisis
8:00pm Open Networking
8:30pm Meeting Concludes
F.A.Q.
Who attends? Spark Networking nights are open to anyone who's excited about their potential in the cannabis industry. In the course of an event you'll meet everyone from CEO's of established cannabis businesses, to curious newcomers looking to find their place in this fast growing industry. Spark up a conversation, you never know where it might lead!
Why should I attend? It's often said "Your network is your net worth" and in this rapidly changing industry -- that couldn't be more true! At Spark Networking Nights you will meet individuals who will boost your potential for success in the cannabis industry, whether it be through meaningful conversations or connections that grow into something more.
How can I get the most out of networking events? First off, if you don't already have business cards -- get some! Don't be intimidated if you're not sure where you fit in with the cannabis industry, just get your basic information on there and let the connections you form do the rest. Also, your Spark Networking hosts are there to help you form these connections -- so talk to us! We're always happy to point you in the direction of folks we know you'd love to talk to.
I can't make it to this event -- do you always meet in the same location? Spark Networking strives to keep our venues accessible and exciting. We stick to the Baltimore Metro Area, so while one meeting may be in Columbia, our next could be on the other side of the Beltway in White Marsh. If you have suggestions for a venue that you think would work, we're always happy to check it out, so send us an email.
Are there ID requirements to attend? All attendees must be 21 years or older and have a valid ID as many events occur in establishments serving alcohol.
What are my transportation/parking options? Union Jack's Columbia has a large parking lot that is free. Howard County transit 401, 405, 406, 407, 408, and 503 all run to the Columbia Mall which is walking distance to Union Jack's.
Can I pay at the door? Paying in advance helps speed up our check-in process and ensures you will receive any announcements regarding the event. We do however, take cash or credit at the door for an additional fee of $3.00 per ticket.
Are tickets refundable or transferrable? You may send a friend to attend in your place. Tickets are not refundable, but if you purchase a ticket and are unable to attend or send someone in your place… send us an email and we'll get you on the list for the next event.
Do I have to bring my printed ticket to the event? Nope! As long as you've purchased a ticket, you're registered for the event and we'll find you in the system.
Are events on different days other than the first Thursday of the month? Spark networking events are on the first Thursday of each month, with some exceptions for holidays and special speakers. Social events may be planned for other days.