Description
We host meetups for freelancers by freelancers: we invite you to bring your expertise, questions, and elevator pitches to the table to workshop and discuss.
Join us on the first Wednesday of every month to meet other entrepreneurs in the area, get inspired, and to network.
OCTOBER'S SPARK:
Your brand represents what you can offer for a potential client. A strong visual brand will build trust and credibility. Through brand consistency and clarity, clients will know what to expect every time they work with you.
October SPARK will feature an interactive discussion and workshop on how to sharpen your brand. Whether you're starting out, refocusing your business, or thinking about growth, you should ask yourself key questions about what your brand is communicating.
Together we'll focus on:
Articulating your brand effectively and consistently

How to 'sell you' rather than your services

Where to invest in building your brand
Guest Presenter: Colleen Neutra of Neutra Design
Neutra Design develops brand identities and print collateral to support multi-platform marketing initiatives.
Logo design work includes Fruitlands Museum, MassBike, Agencyport, and AP Intego; and in-house logos for employee initiatives at EMD Serono and Simplex Grinnell.
Marketing campaigns include internal employee messaging for Merck and Monster, which included environmental graphics and employee-facing communications.
Current projects include publication design for the American Association for the Advancement of Science, the Fletcher School at Tufts University, the Pardee School of Global Studies at Boston University, and the South Shore Conservatory.
There will also be time to network with other freelancers who may be able to offer tips you hadn't considered before.
Regardless of industry, we all share similar experiences as independent business owners! We try to ensure everyone leaves with insights and connections that will help their business thrive.
---
SPARK is built on the premise that we're stronger together than we are on our own.
Check out the national conversation at #FreelanceSPARK or send a friend to one of our events across the country!
You can also join the Spark Boston Facebook Group!
Quick tips:
Yes, this event is for freelancers of all industries.
We're all connected by our efforts to succeed in the gig economy.
No, this event will not be taped- it's a meetup!
---
SPARK is sponsored by:


Qapital is the money saving app that lets you save for the things you want just by doing the things you do. Set up savings Goals (like a vacation or paying down debt). Then set up Rules to automatically save for them. There's even a Freelancer Rule to set aside a certain % for taxes when you get paid. Freelancers Union members get $10 towards any goal when you start saving. Click here to download with the Freelancers Union special offer!
SPARK Boston is brought to you by: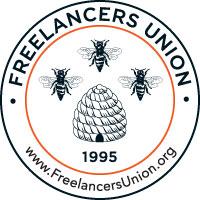 Freelancers Union
Freelancers Union is a membership organization that provides benefits, resources, and advocacy for 350,000 independent workers nationwide. To learn more or join, visit freelancersunion.org. Membership is free.

The Village Works is a neighborhood coworking space in Brookline Village. We offer flexible memberships for our shared workspace as well as offices, meeting rooms, events and community connection. We are designed to help you do your best work—near home.