Description
Welcome to Freelancers Union SPARK!
We host meetups for freelancers by freelancers: we invite you to bring your expertise, questions, and elevator pitches to the table to workshop and discuss.
Join us on the first Wednesday of every month (and our Facebook group for in-between events) to meet other entrepreneurs in the area, get inspired, and talk about stuff like...
OCTOBER'S SPARK:
Your brand represents what you can offer for a potential client. A strong visual brand will build trust and credibility. Through brand consistency and clarity, clients will know what to expect every time they work with you.
October SPARK will feature an interactive discussion and workshop on how to sharpen your brand. Whether you're starting out, refocusing your business, or thinking about growth, you should ask yourself key questions about what your brand is communicating.
Together we'll focus on:
Articulating your brand effectively and consistently

How to 'sell you' rather than your services

Where to invest in building your brand
There will also be time to network with other freelancers who may be able to offer tips you hadn't considered before.
Regardless of industry, we all share similar experiences as independent business owners! We try to ensure everyone leaves with insights and connections that will help their business thrive.
---
SPARK is built on the premise that we're stronger together than we are on our own.
Check out our Atlanta Facebook group to swap jobs, resources, and meet other people who love their "boss!"
The national conversation is live at #FreelanceSPARK. Join us in a whole bunch of cities cities across the country!
Quick tips:
Yes, this event is for freelancers of all industries. We're all connected by our efforts to succeed in the gig economy.
No, this event will not be taped- it's a meetup!
Sometimes we do bring in an expert speaker- we'll announce that above.
---
SPARK is sponsored by:

Qapital is the money saving app that lets you save for the things you want just by doing the things you do. Set up savings Goals (like a vacation or paying down debt). Then set up Rules to automatically save for them. There's even a Freelancer Rule to set aside a certain % for taxes when you get paid. Freelancers Union members get $10 towards any goal when you start saving. Click here to download with the Freelancers Union special offer!
SPARK Atlanta is brought to you by: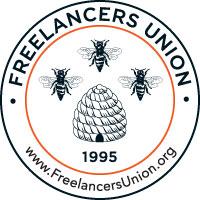 About Freelancers Union
Freelancers Union is a membership organization that provides benefits, resources, and advocacy for 350,000 independent workers nationwide. To learn more or join, visit freelancersunion.org. Membership is free.
About StrongboxWest
Whether you need a desk, office, suite, meeting room, training facility or just a spot to work for the day, we have you covered. With nearly 50,000 squre feet, there is more than enough room for everyone's success.
Every membership comes with all the amenities included - wifi, coffee, conference/meeting rooms, and of course parking - we have more than 350 spots! Our plans are month-to-month, and you can easily scale up or scale back as your needs change.
To schedule a tour and see our new digs, email tours@strongboxwest.com.