Taste three regional cheeses paired with Spanish wines curated by guest host Angelica Intriago of Despaña
About this event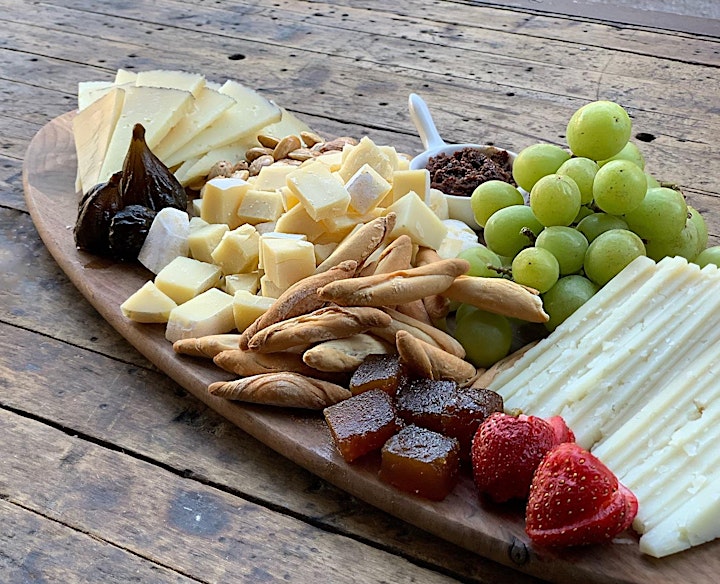 Let's break the regular cheese and wine pairing mold with three legendary regional Spanish cheeses paired with three wines from the "new Spain" to complement. Angelica Intriago from Despaña Foods will join to guide us through how to pair cheese and wine and offering custom package of cheese and accompaniments you can order in advance. 100% of the ticket sales will be donated to the Restaurant Workers' Community Foundation.
Featured wines reflect lesser-known corners of Spain you need to try, and have been hand selected to complement each cheese: Candea Blanco, Gaintza Roses, and Gordo Tinto.
PURCHASE YOUR DESPAÑA CHEESE PACK HERE
Explore the world of Spanish queso with this beautiful curation of three legendary cheeses from two beautiful regions in Northern Spain: Asturias & Cantabria. 
Each box is portioned out for either 2 people ($35) or 4 people ($65). Select the option that best fits your party. 
The three cheeses included alongside marcona almonds and membrillo are: 
Zamorano: A sharp raw sheep's milk cheese from the region of Castilla-Leon. It has a wonderful nutty, sweet and salty flavor.
Como Una Cabra: A delicious goat's milk cheese from the region of Asturias. It has a delightful soft and creamy texture and is balanced with acidity and salinity. 
Vidago Mini: A rich cow's milk cheese from the region of Asturias. It's mildly sour and firm cheese.
NOTE: This box will available for shipment starting March 1st.  All orders will be shipped out afer that date. Order by March 11th to ensure timely delivery. If you reside near New York City, you may order until March 15th.