Description
Whether through food or dialogue, the kitchen has always been a great place to gather, get creative and learn. In this class, your young chef will practice essential cooking skills while using fundamental kitchen vocabulary- IN SPANISH! We begin by slicing, dicing and mixing up various fresh ingredients for two popular Mexican side dishes: creamy guacamole and a refreshing mango salsa. No side dish would be complete without a delicious entrée: hand rolled enchiladas drenched in a dark rich tomato-based sauce. We finish the class with an authentic, cinnamon-sweet dessert that is beloved throughout Mexico: BUENUELOS. It's an educational trip south of the border, all within the comfort of the Moonlight Room!

*This class may accommodate Vegetarian, Gluten-Free and Dairy-Free dietary restrictions.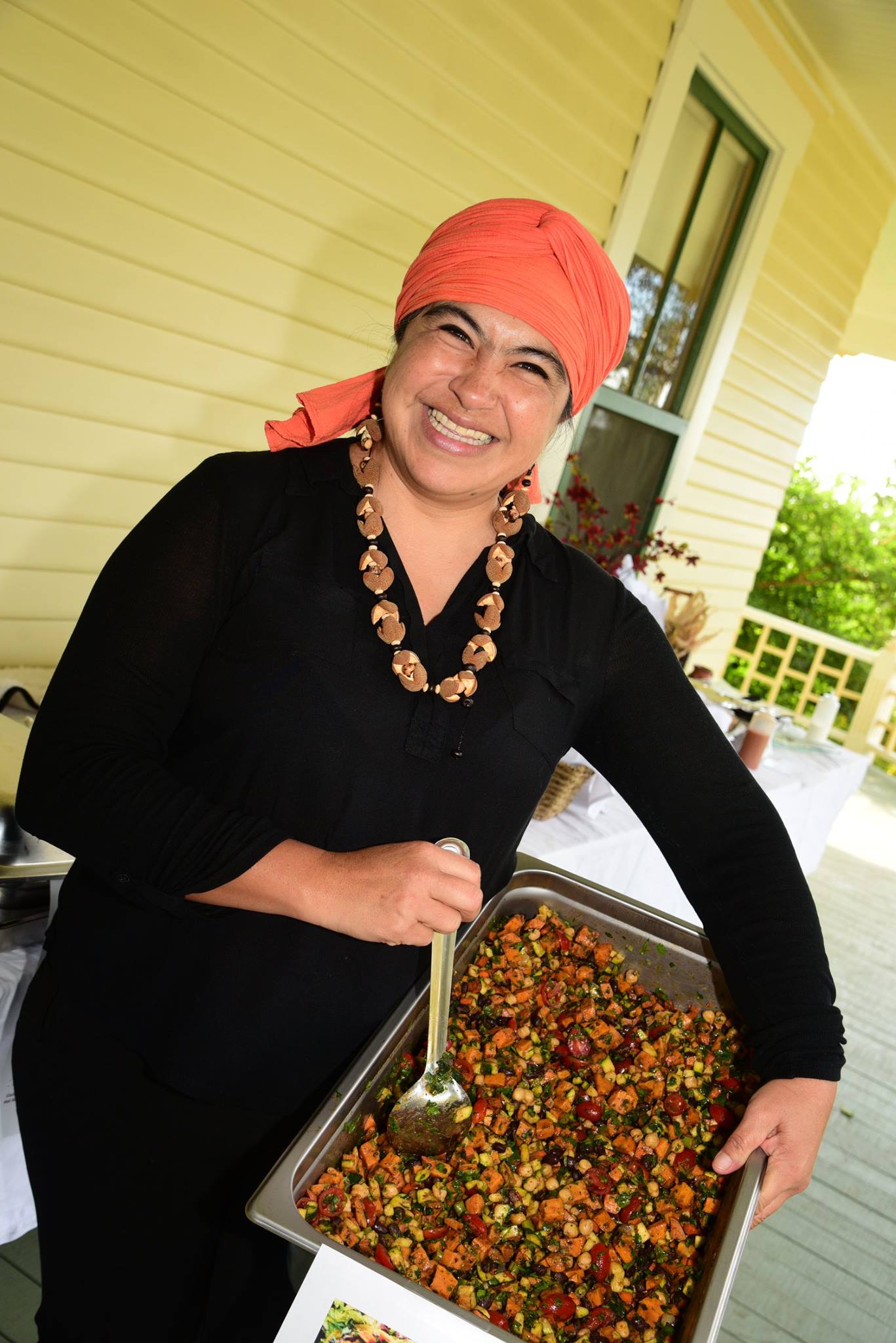 About Chef Patty:
Born and raised in Tijuana B.C. Mexico, Patty Corona is a mother of two kids and a "Kitchenista" and The "Cooking for Salud Coordinator" at Olivewood Gardens and Learning Center in National City, CA. She has been active all throughout National City and the southern region of San Diego by educating the public about food justice and healthy living, as well as advocating for healthier options in her community. Patty believes that healthy food choices starts in the home, and her and her team at Olivewood Gardens work tirelessly to bring educational opportunities to her community. She has led workshops and cooking classes for people of all ages, and believes that "every space is an opportunity to teach and share!"
Awards:
Community Leader Award, nominee [National City Chamber of Commerce, 2019]
Service From the Heart Award [Sweetwater Kiwanis Club of National City, 2016]
Certificate of Appreciation [The Office of Assemblymember Lorena Gonzalez, 2016]
San Diego Community Champion Award [Molina Healthcare, 2016]
Star Volunteer of the Year [Olivewood Gardens & Learning Center, 2015]
Community Leader Award, nominee [National City Chamber of Commerce, 2015]
Latino Champions Award, Volunteer of the Year, nominee. [Union Tribune, 2013]

To learn more about her work in the community, please visit: the Kitchenistas of National City (link for a short documentary KPBS)
FAQ'S:
Spanish Kids' Classes:
*This class is designed for kids in 4th, 5th & 6th grades and is drop-off only.
What does "Hands On" mean?
Hands-on changes from class to class, but it generally means getting your hands dirty. From rolling sushi to slicing and dicing, the class will be designed around the theme and age group of the class. We'll provide the tools, so don't fret! Most of the tools are what you'd have at home, as we try to encourage taking the lessons learned in the class and apply them at home.
Is there a Dress Code?
We strongly recommend wearing clothes appropriate for the kitchen. Closed-toed shoes, sleeves above your elbows, and a way to tie up longer hair are all strongly recommended.
What do if my child has a food sensitivity or restriction?
We've got substitutes prepared! Each time you purchase a ticket it will ask you to list your dietary restrictions. Please be as explicit as possible. If there's a class with a major component, ie. flour in pasta making, that might conflict with your sensitivity, we ask that you please consider another class that removes possible cross-contamination. Although we usually can accommodate nearly every allergy/diet restriction, there may be a chance we will not be able to for a particular class. If there is a concern, we will be sure to reach out to you and refund the ticket before the day of the class.
Do I need to bring my ticket to class?
Nope! We do check-ins by name so all you need to bring is your lovely self.
Is there a waiting list?
Unfortunately, our classes are on a first-come, first serve basis. If you're interested in joining our classes, we encourage you to sign up early!
Do you do private events?
What's your refund policy?
We're happy to refund your ticket up to 24 hours before the event. This allows our chefs adequate time to prepare materials and ingredients for the class.
What if I have more questions?
Please reach out to us at the following email: EncinitasMarketing@Lazyacres.com
**Please note- this style of class does not include seating. Just like your kitchen at home, it's easier to prep, chop, and slice while standing! Please wear comfortable shoes. Also, our kitchen tends to fluctuate occasionally in temperature. Please bring a jacket in the event the room gets a bit chilly. This class is subject to cancellation