About this Event
Hola amigos,
We are offering Spanish lessons in Uptown! We have designed a beginners program that will help you achieve the basic conversational Spanish that you aspire to reach in 8 weeks.
Our Spanish for Beginners One - Fall classes consists of 8 ninety-minute classes once a week on Mondays at 6.00 pm in our new classroom located at 1330 Lagoon Ave, Minneapolis, MN 55408.
We will provide you with the online study material for each week. On Mondays we will start a new topic and you will receive the instructions for your 15-minute activities to do throughout the week until our next class. There isn't a shortcut to learning Spanish! However, you can make considerable progress in a short period of time. The key is CONSISTENCY!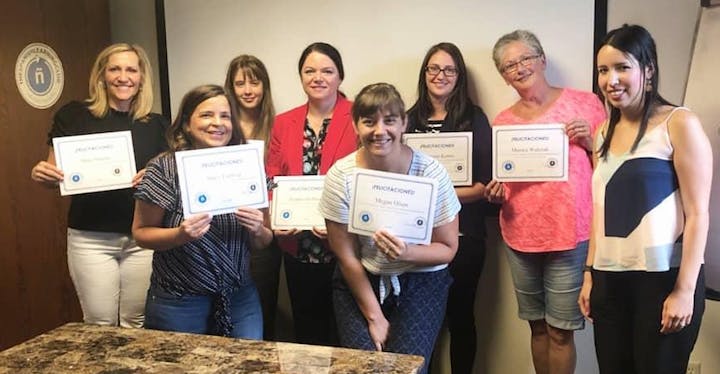 You will learn using a structured curriculum that will build on itself over the course of 8 weeks. We have designed Spanish for Beginners One - Fall classes in a way that allows for you to move short-term memories in your brain to your long-term memory storage. You will be able to move on from this class with a solid base of understanding the Spanish language as you continue on with your Spanish education.
We have helped hundreds of students around Minneapolis and Saint Paul. Now we would love to help you achieve your Spanish learning goals.
Please feel free to contact us if you have questions about this or any of our programs.
Gracias! 😎
The Spanish Learning Club
info@thespanishlearningclub.com
612-562-8872
Not a beginner? Take our Free Placement Quiz!