Spanish 101-Session 1:"Understanding Your Patient and Enhancing the Deliver...
Description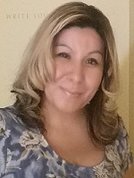 Speaker: Diana Cafi MSN, MHA, RN, LNC
President & CEO, Nursing Excellence Continuing Education Services, LLC
Diana Cafi is a master's prepared registered nurse with advanced training and certifications. She brings over 20 years of healthcare experience from a diverse perspective. Diana began her career as a healthcare personnel in 1993. She has worked at inpatient and outpatient settings. As a practitioner, her clinical background is in the following: Step-down/ telemetry, medical-surgical, gastrointestinal recovery room, rehabilitation and behavioral health services. Thus, Diana recognizes the importance of being part of every aspect of nursing. She supports causes that affect the wellbeing of individuals and communities. Needless to say, she is an adjunct professor for undergraduate nursing students at an academic institutions in Illinois.
Diana Cafi is the President and CEO of Nursing Excellence Continuing Education Services a limited liability company. She emphasize on professional performance and safety by providing in-services, professional development and educational training sessions. She has served healthcare organizations by meeting standards of The Joint Commission and demonstrating exceptional outcomes from The Joint Commission surveyor. She reviews and revises institutional policies and procedures following national rules, guidelines, and regulations of government and accreditation agencies. Her ability to strategize solutions, and implement the solutions proposed is an asset to Nursing Excellence Continuing Education Services, LLC.
Diana has increased the number of educational programs and she finds that the best way to solicit feedback is by listening to the needs of the nursing community, and understanding nurses at all levels of practice. She is committed to the nursing profession and she is actively involved in professional nursing organizations. She communicates with leaders and nurses from all levels and completes daily task while having an overview of the forefront of professional nursing.
Diana is a lifelong learner that emphasizes on the importance of professional performance and safety. Her commitment to the nursing profession is endless. She increased nurses' participation, supported nurses through mentorship, and advocated toward professional nurses practicing to the full capacity of their scope of practice. She serves individuals from all aspects, including yet not limited to direct care, the community, scholars in the academic setting, advocates for professional nurses, and she maintains a collaborative relationship with leaders.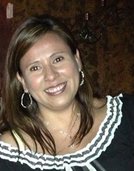 Speaker: Imelda Vargas P.C.
Paralegal, Vargas Legal Services.
Mrs. Imelda Vargas Kozich has over 15 years of experience working in the legal field in law firms of the State of Florida and the State of Illinois. She received her paralegal degree from the University of Tampa in 1998. Mrs. Vargas' experience have been primarily focused on plaintiff personal injury litigation, wrongful death litigation, premises liability and medical malpractice litigation and nursing home negligence. In addition, Mrs. Vargas has worked with attorneys and firms on both plaintiff and defendant litigation which included employment litigation, legal malpractice litigation, real estate litigation and probate matters. Mrs. Vargas is a member of the community of Yorkville, Kendall County, Illinois since 2004. During which time she has volunteered as a CASA (Court Appointed Special Advocate), an organization devoted to abused and neglected children. Wherein, Mrs. Vargas acted as a liaison for the children, and the Presiding judge in Kendall County. Mrs. Vargas is bilingual (English and Spanish) her literacy skills are fluent in Spanish. She has past and current experience of working with Spanish speaking clients in relation to the delivery of healthcare.
Continuing Education (CE)- This activity will award 3.58 contact hours upon completion of this activity to advanced practice nurses, registered nurses, and licensed practical nurses.
PROGRAM OBJECTIVES:
The participant will be able to discuss Spanish dialects used in different geographical regions.

The participant will be able to discuss common complementary and alternative medicine therapies that influence the patient's delivery of healthcare

The participant will be able to translate the human anatomy into Spanish
Who should attend?
Advanced Practice Nurses

Registered Nurses

Licensed Practical Nurses

Students

Staff nurses

Nurses caring for the Latino population.


Please Note:
The session begins at 1:15 p.m. ensure to arrive 20 minutes before the session begins. Registration begins at 12:30 p.m.

The educatonal material to this activity will be provided on the day of the seminar.
FREE PARKING AVAILABLE
Refund/Transfer/ Cancellation Policy: May be viewed at https://www.NursingExcellenceCEServices.com
The faculty and planning committee have declared no conflict of interest. Criteria for judging successful completion includes attending the entire session and turning in an evaluation form, pretest, and post-test. This is not a pass or fail course, post-test is for internal research purposes only.
Successful completion of this program requires a 100% participation.This activity will award 3.58 contact hours upon completion.
APPROVED PROVIDER STATEMENT
Nursing Excellence Continuing Education Services, LLC is an approved provider of continuing nursing education by the Ohio Nurses Association, an accredited approver by the American Nurses Credentialing Center's Commission on Accreditation. (OBN-001-91) (OH-450, 5/1/19)
The American Nurses Credentialing Center's Commission on Accreditation programs are recognized in the State of Illinois.