Description
Spalding and HYPE Sports Innovation Global Competition

February 15th, 2018, at 4:00pm
USC Marshall School of Business
SPALDING and HYPE Sports Innovation are crowning basketball's most innovative sports startup, and you can be there!
Get your FREE ticket to the global competition and watch the winner as they receive $10,000 and a visit to Spalding headquarters to pitch to the R&D team!
The competition will be judged by industry luminaries such as John Doleva, President and CEO of the Naismith Memorial Basketball Hall of Fame, Charles Johnson, Global Director of Innovation at PUMA, and many more (see full list below).

Get a chance to network with the competitors and the jury and make sure to visit the exposition in which the startups will showcase their innovative solutions.
HYPE - Sports Innovation, a global platform that connects and invests in sports innovation, has partnered with Spalding to advance and promote the development of sports-specific innovations.
We invite the sports and technology eco-system: investors, startups, brands and academia to take part in this great celebration of innovation!
Our Partners

Please RSVP no later than February 14, 2018.
---
Event Agenda
4:00 - Startups Expo + Reception (Next to Hoffman Hall)
5:30 - Competition begins! + Keynote (Hoffman Hall)
6:45 - Jury goes out
7:00 - Announcing the winner
7:30 - VIP Cocktail + Networking (Lloyd Greif Center)
9:00 - End
---
Among our Jury Members
Ed Dvorak - Senior Vice President, Spalding Russell Sports Group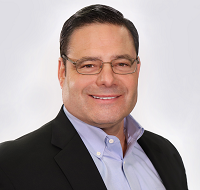 Uli Becker, Founder & CEO Beckerei LLC, CLUB.ONE Chairman of the Board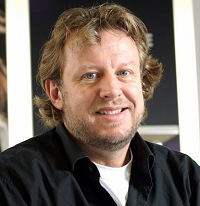 Dr. Sarah Jane Kelly - Associate Professor, Sports law & Marketing, University of Queensland; Deputy Chairman, Brisbane Lions AFL Football Club.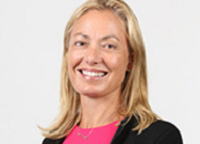 Glenn Fox, PhD - Head of Program Design, Strategy and Outreach, Performance Science Institute, University of Southern California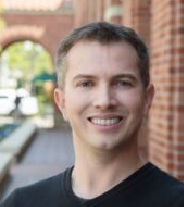 Charles Johnson, Global Director of Innovation, PUMA.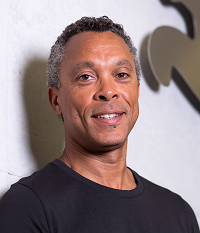 Paul Lambert, VP Enshrinement Services & Community Engagement, Naismith Memorial Basketball Hall of Fame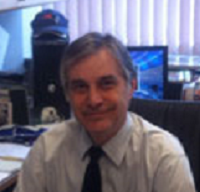 Jim Wagner, Chief Marketing Officer (CMO) at MGA Entertainment and USC alumni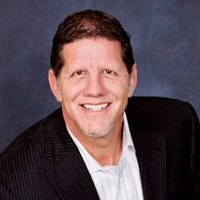 Chris Krebs, EVP & Chief Information Officer, Fruit of the Loom Inc.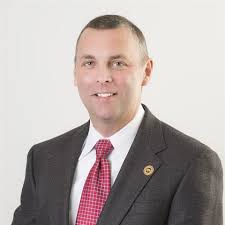 Kevin King, Senior Director, Spalding Advanced Concepts Group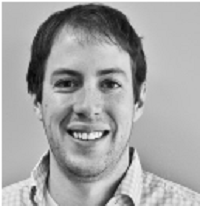 DeMarcus Williams, Director - Early Stage Practice, Silicon Valley Bank.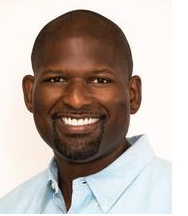 John Doleva, President and CEO Naismith Memorial Basketball Hall of Fame.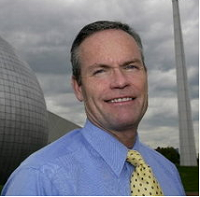 Scott Gwartz, Director, Corporate Partnerships, Los Angeles Dodgers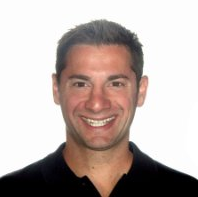 Steve Bennet, Angel Investor, Professor and CFO, WaterSmart Software, University of California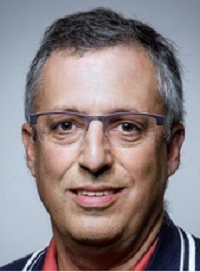 Mike Tomon, Chief Operating Officer, Legends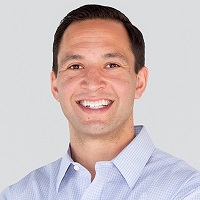 ---
---
Organizing Partners
HYPE Sports Innovation
HYPE is the largest sports innovation ecosystem with over 26,000 leaders and key decision makers in the field of sports, including sports and tech global brands, academia, investors and startups. HYPE is the host for global competitions, teaming up with Google, ASICS, Microsoft, SPALDING and Sky Sports among others. In 2017 HYPE conducted several Sports Innovation (SPIN) Final competitions alongside the UEFA Champions League Final, NFL Draft, the 2017 Taipei Summer Universiade and BOSTON. HYPE is the impact division of MG Equity group, operating since 2003, a Member of the IHUB.EU - A European Union organization. For more information visit: www.hype-foundation.org

Spalding
Spalding® is the largest basketball equipment supplier in the world with a long-standing heritage in quality and innovation. Spalding is the official basketball of the National Basketball Association (NBA) and Women's National Basketball Association (WNBA) as well as the official backboard of the NBA and NCAA. Spalding also produces softball equipment under the Dudley® brand. The SPALDING® and DUDLEY® trademarks are owned by Russell Brands, LLC. For more information, visit www.spalding.com.
University of Southern California
The USC performance Science Institute teaches, trains, and researches the science, best practices, and applied principles for high performance in any field. Founded in 2015 by Seattle Seahawks Head Coach Pete Carroll and Executive Director of the Lloyd Greif Center for Entrepreneurial Studies David Belasco, the PSI works with USC students to develop a competitive advantage, the broader academic community to serve as a hub for applied and empirical research, and organizations / elite performers to provide continuing education and data-driven interventions focused on mindset and performance training. USC's rich history in athletics and entrepreneurship has uniquely positioned the PSI to become the leading resource on the high-performance mindset.
Silicon Valley Bank
For 35 years, Silicon Valley Bank (SVB) has helped innovative companies and their investors move bold ideas forward, fast. SVB provides targeted financial services and expertise through its offices in innovation centers around the world. With commercial, international and private banking services, SVB helps address the unique needs of innovators. Silicon Valley Bank has offices throughout Southern California, with offices in Irvine, San Diego, Santa Monica and Sherman Oaks. Learn more at www.svb.com/socal