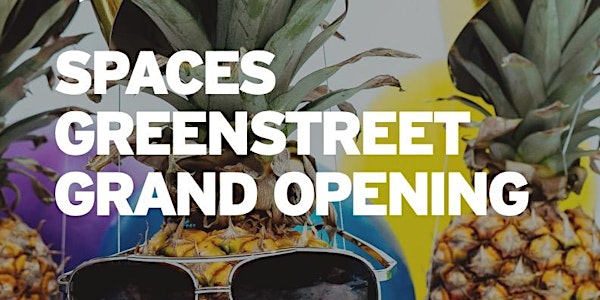 SPACES GREENSTREET GRAND OPENING
Location
Spaces - Texas, Houston – Downtown Greenstreet
1201 Fannin Street
#Suite 262
Houston, TX 77002
An opportunity to develop and grow your business network!
About this event
Celebrate Spaces Greenstreet's Grand Opening with local artists and vendors pop op market Presented by The Brunch!
Guest DJ Bloom!
A chance to support local entrepreneurs and creatives.
Toy Drive collaboration with Ronald McDonald House Houston.
We will accept any NEW toys for children of all ages.
Light Bites and drinks provided to all that RSVP
Event is 4:00PM-7:00PM @ SPACES GREENSTREET!
We will have Raffles and door prizes on hand along with gift bags upon leaving.
Mix, Mingle, Shop!
RSVP to insure your Space
For more info contact: reception.downtowngreenstreet@spacesworks.com
Or contact Steve N Ganji @ 713-804-9700