SPACE's 4th Annual "A Shucking Good Time" presented by Spartanburg Regional...
Description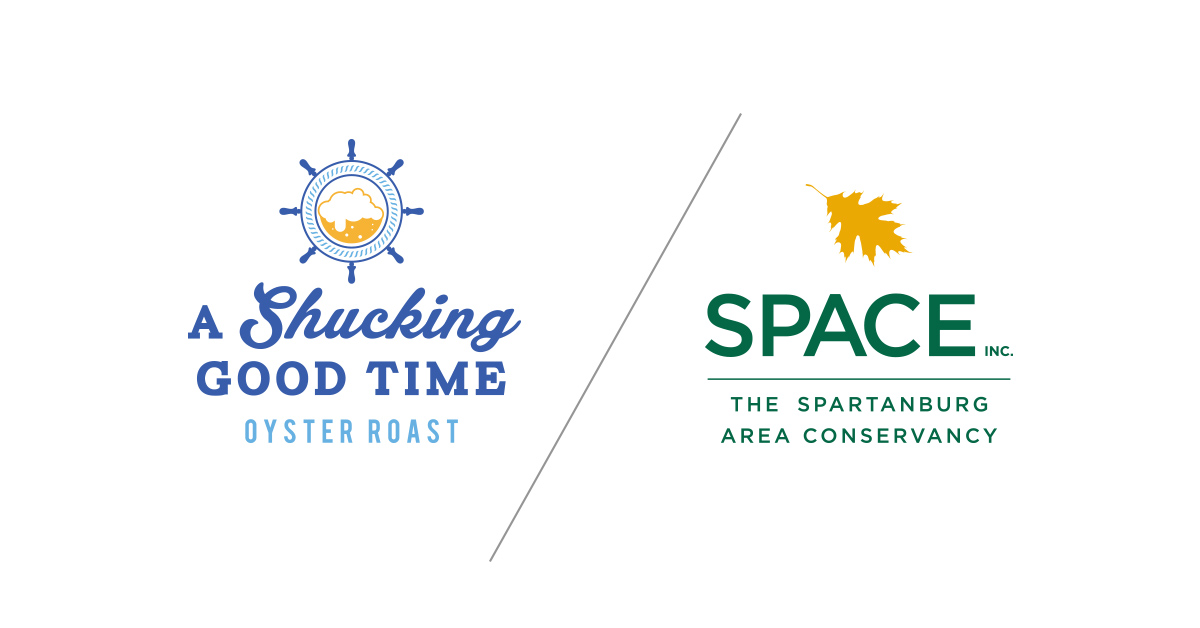 The Spartanburg Area Conservancy (SPACE) is thrilled to announce our Fourth Annual "A Shucking Good Time" event presented by Spartanburg Regional Healthcare System and taking place on October 3, 2019 at the Glendale Shoals Preserve. (October 10 Rain Date).
William Cribb, Premiere Chef and SPACE board member-extraordinaire, will be steaming oysters while 15-20 of Spartanburg's finest restaurateurs serve delicious small plates for guests to enjoy. Libations and live music by Milly Billy Three under the stars in a beautiful and unique outdoor setting will set the stage for a memorable night.
"A Shucking Good Time" is a favorite event in town and SPACE's biggest fundraiser of the year. Last year, over 300 people attended the event and we raised more than $30,000 to support our mission of land conservation in Spartanburg County. A portion of those proceeds were put towards the Cottonwood Trail Boardwalk Restoration Project. Again, in 2019, we will be focusing on fundraising for the Boardwalk Restoration as we gear up to celebrate the 30 Year Anniversary of the Cottonwood Trail in 2020 - $15 from each ticket sold will go towards the Boardwalk Restoration.
In 2019, we're focusing on hosting low-waste events which means taking special measures to use compostable cups and trays for food/beverage sales. We're partnering with Atlas Organics and enlisting volunteers to serve as the "Compost Crew" to help make sure guests know where to dispose of waste. At last year's "A Shucking Good Time" we redirected 150 pounds of compostable waste away from the landfill! We're fine-tuning our process and hope to do just as well this fall.
Many thanks to our sponsors of this event - Spartanburg Regional Healthcare System, Contect, Vic Bailey, Pacolet Milliken, 13 Stripes, A-Line Interactive, the Arkwright Foundation, Atlas Organics, Carolina Alliance Bank, Cassell Electric, Colonial Trust, Cribbs Catering, Goshorn Interiors, RJ Rockers, Southeastern Printing, Spartan Waste, and Symtech.