Description
Run the inaugural SPACEROCK Trail Race, a spectacular trail race through the iconic Vasquez Rocks Natural Park in a Half Marathon, 10K, or 5K trail race on October 16th, 2016. Experience the exotic trails and sights of the world famous Vasquez Rocks, best known as the backdrop from popular TV shows and films including Star Trek, The Flintstones, Battlestar Galactica, Planet of the Apes, and many of our favorite classic westerns. Now you can get a spectacular experience running the trails at the SPACEROCK Trail Race!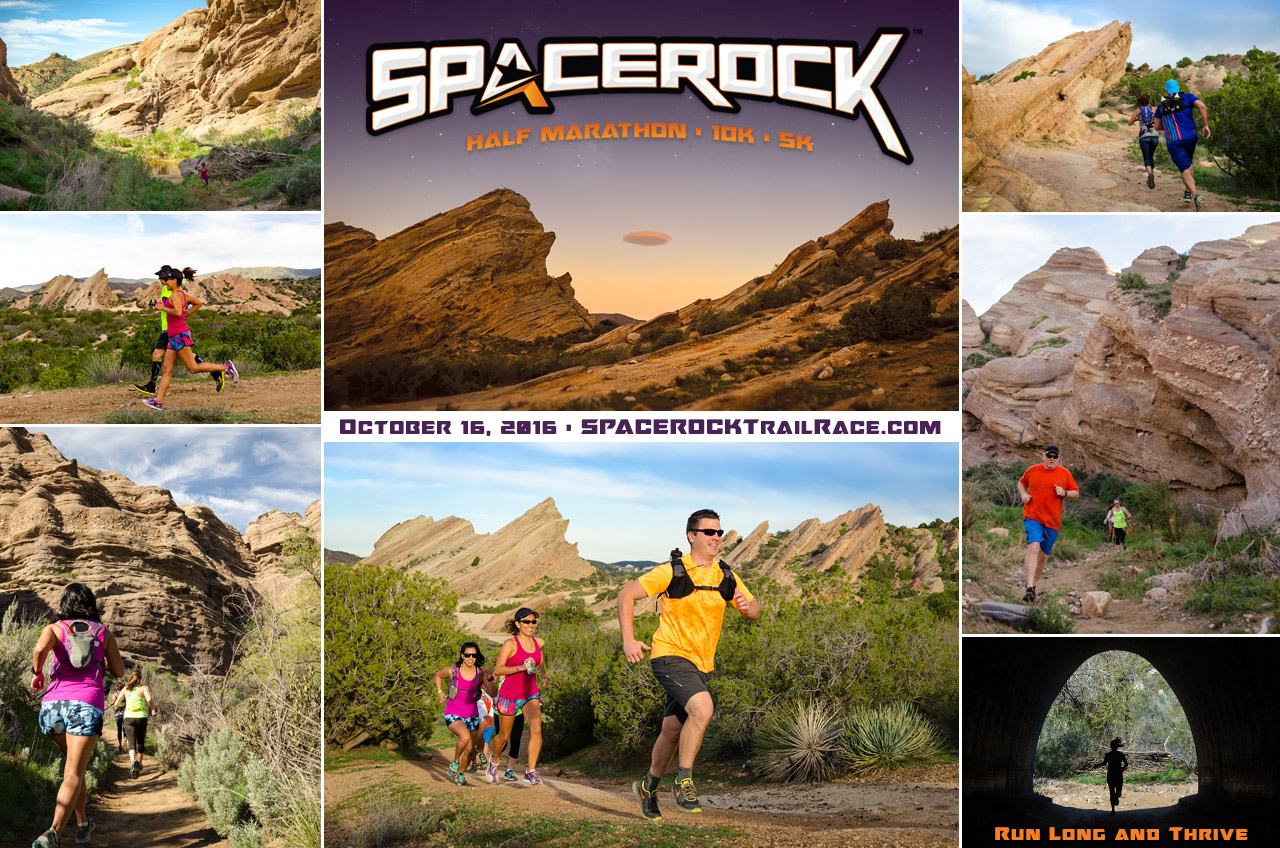 "One of Southern California's best gems, a landmark park that features spectacular rock formations that make you feel like you're on an alien planet. Running these trails provides an out of this world experience." says runner and race director Terry Majamaki.
SPACEROCK: the final trail running frontier. These are the voyages of trail runners around the world. Your mission: to explore strange new trails, to seek out new life and new experiences, to boldly run where no one has run before.
Registration is now open with distances for all types of runners to offer a variety of challenges that best meets their level of fitness. Experience a trail course that takes you through and around the massive rock formations and for longer distances into the canyons and the iconic black hole tunnel going under the 14 freeway.
Race day is Sunday, October 16th, 2016, the start is located at Vasquez Rocks Natural Area Park in Aqua Dulce, CA, starting around 7:00 AM at sunrise. Parking will be off-site with buses shuttling participants to the race staging area. Check the website for complete event details.
Learn more at: SPACEROCKTrailRace.com