Location
Experimental Media Performance Lab (xMPL)
University of California Irvine, Contemporary Arts Center
Irvine, CA 92617
A concert of interactive music where the line between performer and audience will be blurred.
About this event
Free Admission
Experience live music in a new way where your actions significantly change the course of a performance. Imagine being in an art gallery where you enjoy art and the space on your own terms. You walk around, stare at a painting, sit and rest, chat with your friend, eat, drink, etc. This event is just like that, with an added element of participation if you choose. Interactive objects spread around the space give you ways to affect the sounds you hear. Audiovisual elements give you clues as to what effect you are having on the performance.
This concert is part of Teerath Majumder's dissertation project Relational Music which he is developing in the Integrated Composition, Improvisation and Technology program at UC Irvine.
More details: https://www.teerathm.com/space-within
Performers
Matthew Nelson (tenor saxophone and electronics), JoVia Armstrong (percussion and electronics), Prawit Siriwat (electric guitar and electronics), and Teerath Majumder (electronics)
Scenic Design
Melissa Tobar
Projection
Steven Lewis
Lighting Design
Jacob Nguyen
Production
Teerath Majumder
About Teerath Majumder
Born in Bangladesh, Teerath Majumder is a composer and producer of electronic music. With a background in North Indian classical and Western art music traditions, he seeks new methods of making music often through the use of immersive sound systems, wearable sensors, and interactive objects. His work traverses several domains including film, dance, theater, sound art, and independent production.
Teerath is currently working on his PhD in the Integrated Compostion, Improvisation and Technology program at University of California, Irvine.
N.B.: The concerts will be documented. Photos and videos may be uploaded to public plaforms such as YouTube, Facebook, and Instagram.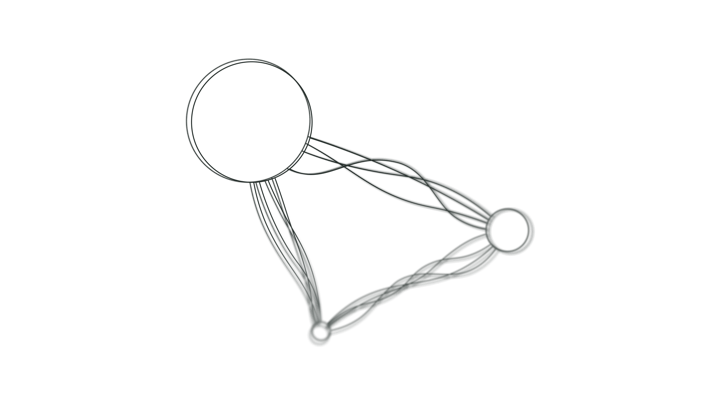 Kindly consider supporting the artists with a small donation. Any amount helps. Thank you!