Description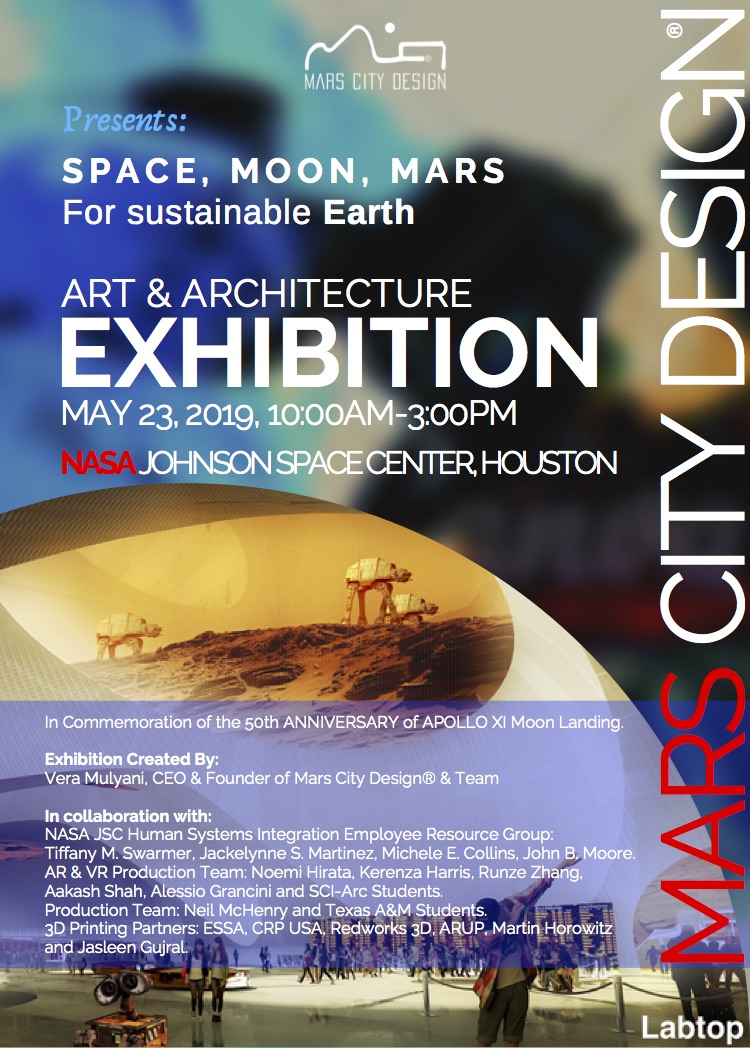 50 Visionary Projects (To commemorate the 50th Anniversary of Apollo 11) collected from the Mars City Design's Finalists, Winners since 2016 and partnering artists, architects/marschitects, engineers, geologist, biotechnologist, perfumist, virtual, augmented and mixte reality artist, sculptors, scientists from around the world will be exhibited, among them are: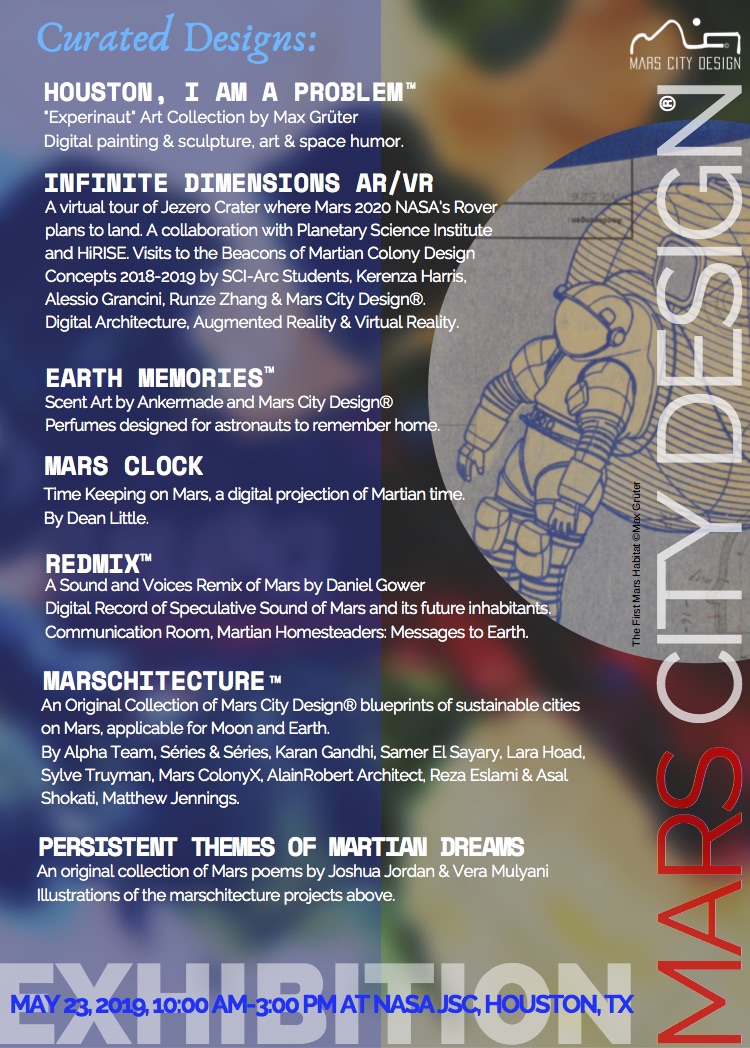 Participating Artists:
Jean Leonard, Architect, "Map of New Two Babel."
Dan Berman, Senior Scientist at Planetary Science Institute, "Jezero Crater."
Rachel Ornan, Director of Cabin Experience Research, "Mars Stamps, by USPS 1997"
...
Mars City Design® Organazing Team & Collaborators:
Vera Mulyani, Kerenza Harris, Noemi Hirata, Runze Zhang, Alessio Grancini, Jasleen Gujral, Max Grüter, Samer El Sayary, Alain Robert Architect, Martin Horowitz, ARUP, Asal Shokati.
NASA JSC Human Systems Integration Employee Resource Group:
Tiffany M. Swarmer, Jackelynne S. Martinez, Michele E. Collins, John B. Moore
Texas A&M Organizing Team:
Neil McHenry, Chris Garza, Laura Lara, Ashutosh Mishra, Israel Gomez, Maria Dmitrievskaia, Patrick Zhong, Elise Koock, Camille Cravey, Alleah Salazar