Description
Have you ever thought of working in the space area? Are you wondering about the secrets of the night sky but not sure how to approach it?
Join us for an informal breakfast with the women who have found their way to the stars and let them inspire you by their stories from the field of science, psychology or law.
This is Space for Women!
What to expect?
Listen to the extraordinary stories discussed within the informal and friendly atmosphere. Have a tasteful breakfast with the stars of the space sector. Ask questions, discuss, network. Find out what ways there might be for you to become part of the field that you are passionate about.
Learn! Who said that girls are not into information technologies? Ladies leading our workshop on the Earth Observation data will prove them wrong and infect you with their enthusiasm.


And the cherry on the top
You will get the unique opportunity to visit the premises of S.A.B. Aerospace, one of the hottest Czech startups in the space sector!

For more info visit: www.czechspaceyear.com/event/space-for-women/
PLEASE NOTE THAT THE EVENT WILL BE HELD MAINLY IN ENGLISH.
Speakers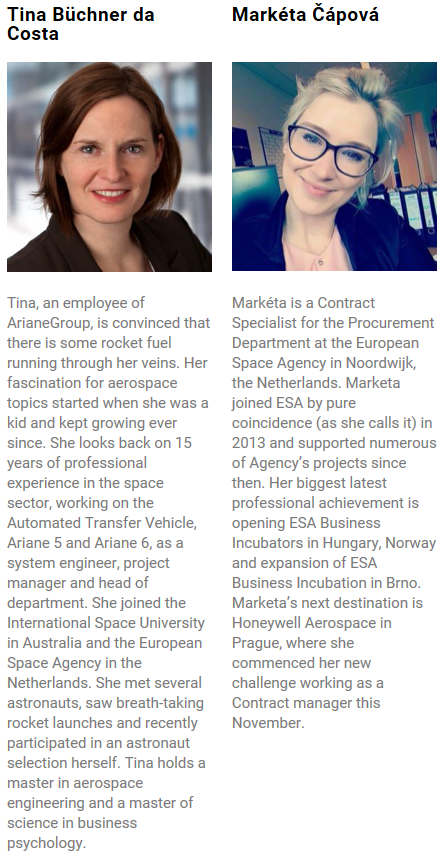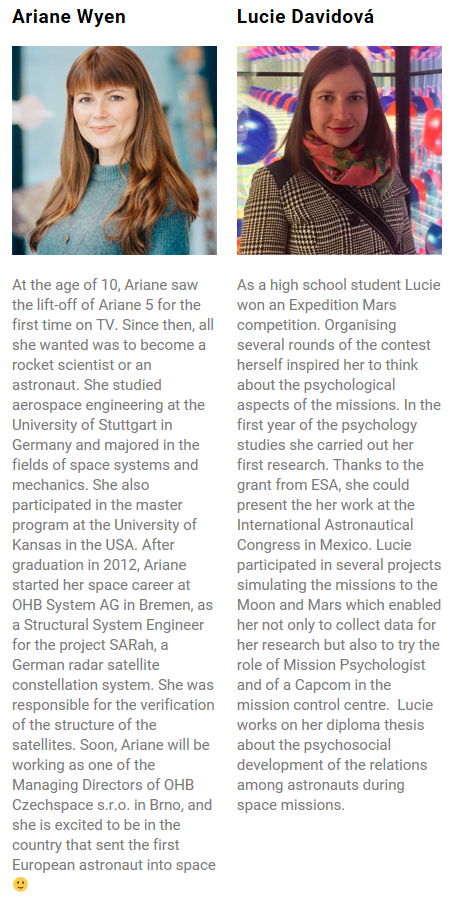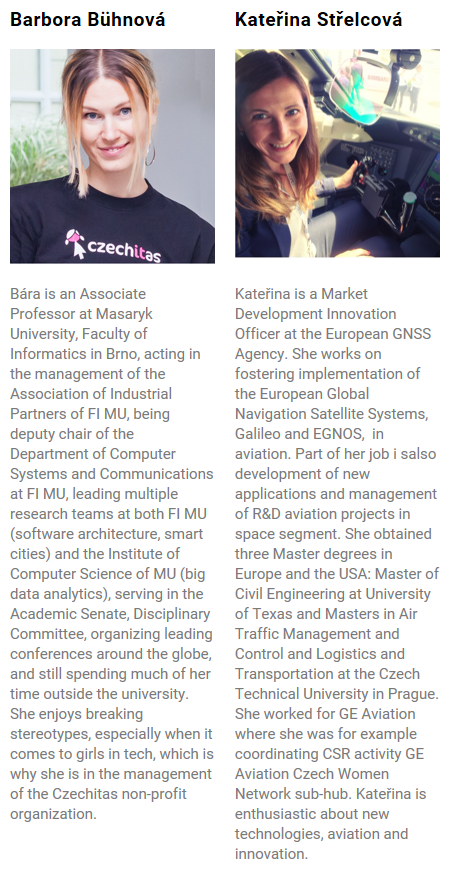 Program