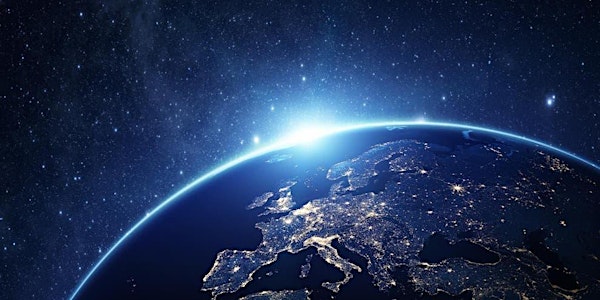 Space Education Summit
Come together to prepare for humanity's rapidly approaching multi-planet future. Engage with space exploration & expand your consciousness.
Date and time
Friday, April 21 · 8am - 4pm PDT
About this event
This full-day conference-style event will change your perspective! Hosted by the Human Space Program, the summit focuses on helping more people experience the Overview Effect, benefit from it here on Earth, and become engaged in preparing for humanity's rapidly approaching multi-planet future.
The summit features an opening panel with astronauts, four concurrent sessions in multiple strands (including education, psychology, and young professionals), and a closing capstone session. The Education strand is for teachers, school leaders, and others interested in preparing today's students for the growing space economy - and for humanity's rapidly approaching multi-planet future. The Consciousness & Psychology strand is meant for academics, clinicians, and anyone with an interest in wellness, self development, and the mental health of humans in space - and on Earth. The Young Professionals strand is for students, aspiring space industry professionals, and those new in their roles. Other session topics include Culture & Design, Ethics & Law, and more.
The schedule is arranged so that participants can attend sessions in any strand, jumping from virtual room to virtual room as their interests dictate. This creates many opportunities for synergy as ideas cross-pollinate between disciplines.
The global event will take place virtually on Pacific Standard Time (PST) in the US, so that participants from Europe or Africa, the Americas, and East Asia can all participate. We welcome participants from Australia and Asia as well, but know the timing may be more challenging for them.
The full schedule of speakers and sessions will be released in the coming weeks. Watch for updates as they are released. Meanwhile, explore the November 2022 schedule...
Educators gain the knowledge, resources, and confidence necessary to engage students in space science, including materials and lessons aligned to the Next Generation Science Standards (NGSS). In addition, the consciousness strand explores ways astronomy and a cosmic perspective can impact student learning and wellbeing. This summit also addresses the question of what education might look like off-world… on the Moon, on Mars, and in Deep Space Habitats.
Space enthusiasts join leading experts in the fields of consciouness and space philosophy to explore how multi-sensory technologies can enhance wellbeing in space - and on Earth. Sessions address the psychology of space travel and habitation, with a focus on how we can support people in not only surviving but thriving on lengthy missions to Mars. Participants will explore questions such as: What are the key psychological challenges of living in space or on other planets? What is space therapy, how will it be delivered off-world, and why is it relevant to people on Earth? What will be the role of Virtual Reality or Artificial Intelligence? How might space tourism and migration affect our collective identity and the type of a civilisation we become?
This summit brings together space industry professionals, academic researchers from many disciplines, and influential space philosophers from around the world. The interactive event is an opportunity to network, to connect with educators involved with workforce development, and to tap into brilliant minds to help solve important problems… with an eye for unforseen consequences and long-term benefits.
This summit is dedicated to the Overview Effect & hosted by the Human Space Program.
The Overview Effect is a shift in worldview reported by people during spaceflight. It refers to the experience of seeing firsthand the reality that the Earth is in space, a tiny, fragile ball of life, "hanging in the void," shielded and nourished by a paper-thin atmosphere. The experience often transforms a space traveler's perspective on the planet and on humanity's place in the universe. Some common aspects of it are a feeling of awe, a profound understanding of the interconnection of all life, and a renewed sense of responsibility for taking care of the environment.
The Human Space Program is dedicated to creating space exploration as a central project for humanity - one that will result in ethical, inclusive, and sustainable expansion into the solar ecosystem.
Register today to be a part of this historic world-wide movement!