Description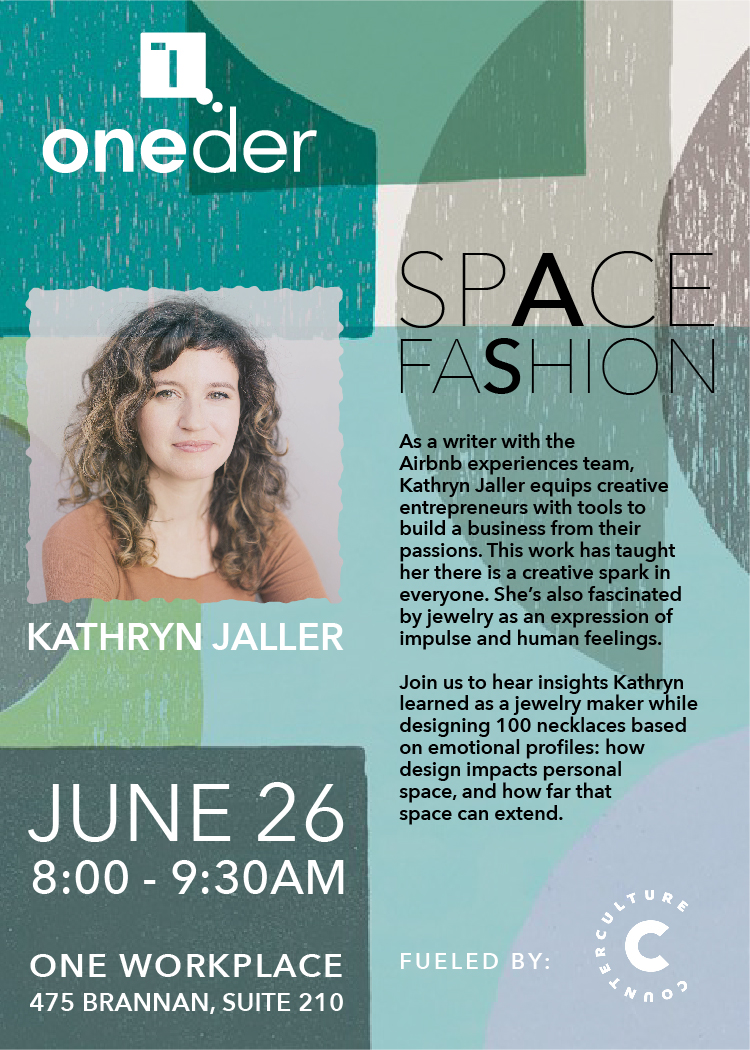 Join us for an intimate Design Talk on - Space As Fashion with Kathryn Jaller hosted by One Workplace.
ONEder is a series designed to share insights and thought leadership from One Workplace and members of our community. We believe deeply, that places shape behavior and that behavior over time creates culture. With this insight at the core, we aim to discuss Space As Fashion and how space can impact who you are and your mood.
Limited seating available for this free 45 minute talk. Light bites and Counter Culture Coffee will be served. We hope you can join us and look forward to seeing you there!