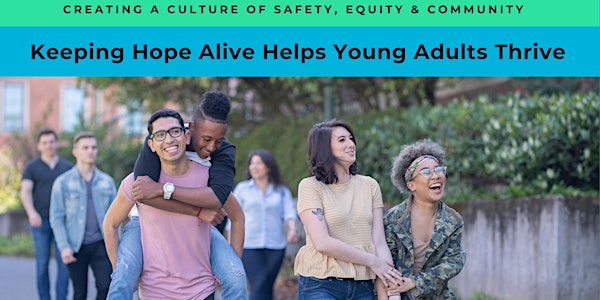 SPA 4 & 5 Invest LA Community Engagement Forum – Virtual Town Hall
CREATING A CULTURE OF SAFETY, EQUITY & COMMUNITY/ CREANDO UNA CULTURA DE SEGURIDAD, EQUIDAD Y COMUNIDAD
About this event
Department of Children and Family Services SPA 4 & 5 Virtual Community Engagement Forum
Please join the DCFS discussion on building a "Community of Hope" for our youth in Extended Foster Care.
Por favor únase a la discusión del DCFS sobre laconstrucción de una "Comunidad de Esperanza" paranuestros jóvenes en Cuidado de Crianza Extendido.
December 9, 2021/diciembre 9, 202
10:00 a.m. - 12:00 p.m.
#Invested /#Invertido
For more information contact: Para mas informacion, contacte:
Metro North Office: Elaine Clark;(213)763-3874; Email: clarke@dcfs.lacounty.gov
West L.A. Office: LaNee Brown; Phone: (213)703-8009; Email: rownla@dcfs.lacounty.gov
Organizer of SPA 4 & 5 Invest LA Community Engagement Forum – Virtual Town Hall