Multiple Dates
Sowing Agency: Seeding The Future For Environmental Justice Exhibition
APICC proudly presents Sowing Agency: Seeding The Future For Environmental Justice as part of the 24th annual United States of Asian America
About this event
Sowing Agency is inspired by the fight for environmental justice, activating our Asian Pacific Islander communities to engage in the issues of today's climate crisis. With a number of artistic disciplines represented, the pieces featured in the show work to realign our relationships with the Earth through introspection and collective leadership. The exhibition's broad coalition of community partners amplifies calls for increased action to challenge extractive industries, monocultures, corporate greed and colonization. Weaving local and global climate resistance into our cultural consciousness, Sowing Agency is a visual and poetic address to the grief and resiliency rooted in "seeding the future."
This exhibition is presented in partnership with the Asian American Women Artists Association, Asian Pacific Islander Cultural Center, SOMArts Cultural Center, Asian Art Museum along with community partners: Asian Pacific Environmental Network, Berkeley South Asian Radical History Walking Tour, South of Market Community Action Network and 18 Million Rising.
Funded in part by San Francisco Arts Commission, San Francisco Grants for the Arts, California Arts Council and Zellerbach Family Foundation and proudly sponsored by Asian Art Museum and Rainbow Grocery.
About the United States of Asian America Festival
This year's 24th annual United States of Asian American Festival (USAAF) presents over 20 different programs reflecting the artistic accomplishments and cultural diversity of San Francisco's Pacific Islander and Asian American communities. USAAF showcases artists representing a diverse range of ethnic and cultural groups and aims to heighten the visibility of Asian and Pacific Islander (API) artists working in all disciplines - theater, music, dance, film, literature, visual arts, and more! Our goal is to nurture and empower these groups to be self-sufficient while providing the support they need to grow.
This year's theme, Forging Our Futures - SoMa & Chinatown, explores how we are fostering recovery, resilience and regeneration in our communities, what place-making and community building looks like, past, present and future and how we're imagining and manifesting empowered future for ourselves and our communities.
USAAF 2021 is funded by the San Francisco Arts Commission, San Francisco Grants for the Arts, California Arts Council, Fleishhacker Foundation, Zellerbach Family Foundation, startsmall and National Endowment for the Arts.
Current Gallery Hours
Thursday–Friday (3:00–5:00 PM, 5:30–7:30 PM )
Please note that the gallery will be closed to the public between 5:00–5:30 PM for maintenance
Saturday/Sunday (12:00–2:00 PM, 2:30–5:00 PM)
Please note that the gallery will be closed to the public between 2:00–2:30 PM for maintenance
Need help canceling or rescheduling your reservation?
Email info@somarts.org and we'll be happy to assist!
COVID-19 POLICIES & PROCEDURE
Ensuring the safety of our guests and staff is of the utmost importance to us. Here's what we're doing to keep you safe while you're at SOMArts. Please note that SOMArts will be closed for 30 minutes each day for staff breaks and sanitization:
Accessibility: To request an accommodation or for inquiries about accessibility, please contact gallery@somarts.org at least 3 weekdays before your arrival date/time.
Self Assessment: All guests and staff must fill out a confidential self-assessment form upon QR codes will be posted at the entry points where guests can fill out the form on their phones. If you are having difficulty or do not have access to a smartphone, a SOMArts staff member will be available to assist you
Cleaning/Hygiene: All touchable surfaces are sanitized throughout the day. SOMArts has touch-free paper towel dispensers, soap dispensers, and faucets in all public restrooms. A freestanding hand-washing station is placed at the entry and multiple touchless hand sanitizer dispensers are installed throughout the building.
Timed Ticketing: Guests can register for a free, timed-entry ticket online prior to their visit to SOMArts.
Walk Ups: Walk-ups will be accommodated for this exhibition with entry based upon building capacity.
Group Reservations: Group reservations are allowed but must follow distancing and masking protocols.
Building Signage: Please observe and follow building signage that outlines safety and state regulations.
Masks: Well-fitting masks must be worn by staff and guests at all times (vented masks not permitted).
Ventilation: SOMArts' gallery has spacious, 35'+ ceilings with new intake vents and high-capacity fans installed, continuously cycling air out of the room and drawing fresh air in.
Limited capacity: The building will be open with a limited capacity to ensure that there is optimal space for social distancing.
Learn more about SOMArts' COVID19 safety plan by visiting: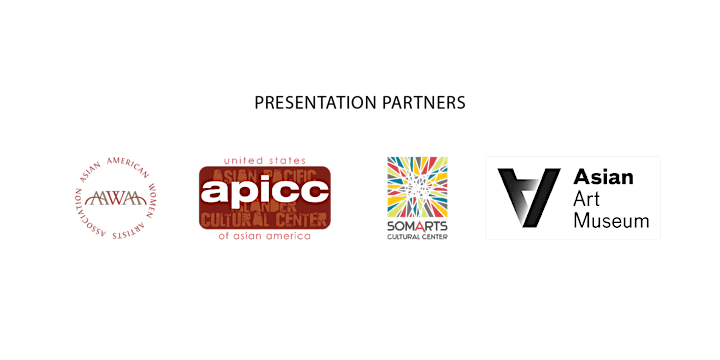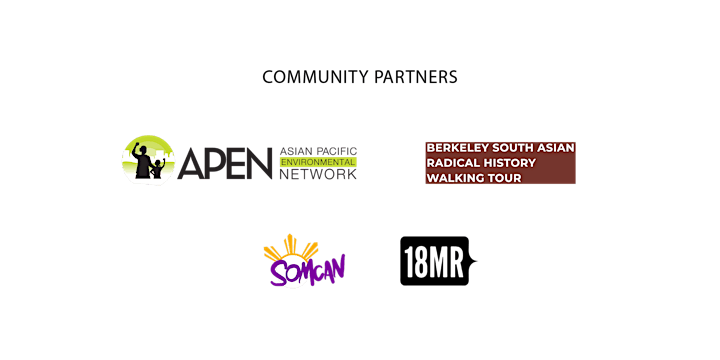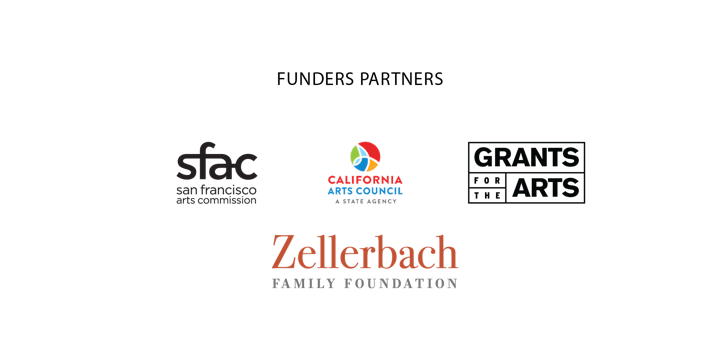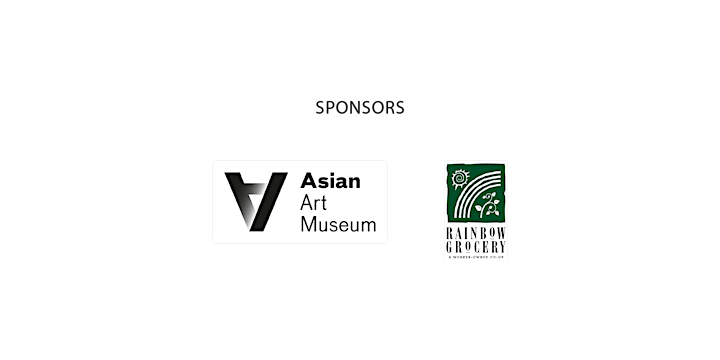 Organizer of Sowing Agency: Seeding The Future For Environmental Justice Exhibition
Insurrection, Connection & Community Through the Arts
Founded in 1979, SOMArts embraces the entire spectrum of arts practice and cultural identity, and it is beloved in San Francisco as a truly multicultural, community-built space where cutting-edge events and counterculture commingle with traditional art forms.
When a SOMArts produced event is ticketed, you can buy it here on EventBrite. SOMArts frequently hosts independent productions that manage advance tickets separately, so you may be directed elsewhere from an event page.
Need more ticket info? Email info@somarts.org. Ticket sales to SOMArts events are final. Get emails about events at SOMArts: somarts.org/somarts-newsletter/
934 Brannan St, San Francisco CA 94103
415-863-1414 l info@somarts.org