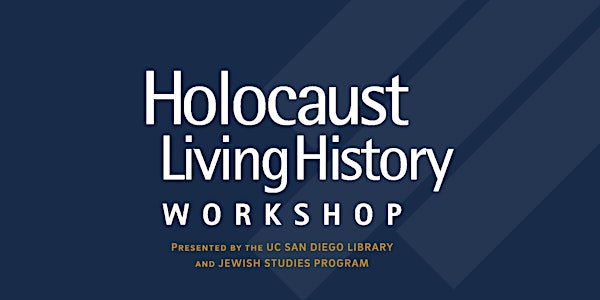 Soviet Judgement at Nuremberg featuring Francine Hirsch
Soviet Judgement at Nuremberg: A New History of the International Military Tribunal after World War II featuring Francine Hirsch
About this event
The International Military Tribunal, colloquially known as the Nuremberg Trials, constituted a remarkable conclusion to the "grand alliance," the tenuous collaboration of the Americans, British, and Soviets to defeat Nazi Germany. For understandable reasons, Westerners tend to see the tribunal through American eyes. A Soviet perspective shifts the focus on a little-known aspect of postwar history: the unexpected contribution of Stalin's Soviet Union to the development of international law.
Registration is required.
About the Holocaust Living History Workshop
Established in 2008 as a collaborative project of the UC San Diego Jewish Studies Program and the Library, the Holocaust Living History Workshop (HLHW) aims to preserve the memory of the victims and survivors of the Holocaust. Starting in January 2010, the HLHW has been hosting meetings and presentations that connect local survivors, their families, researchers, UC San Diego students, and San Diego communities. Its content covers multiple topics of the history of the Jewish and Romani Holocaust, antisemitism, and Jewish migration mostly in the 1930's – 1940's in Europe and the United States.
For more information about UC San Diego's Holocaust Living History Workshop, visit lib.ucsd.edu/HLHW.