Soviet Film Sunday at Russian House
About this event
Every Sunday night Russian House (307 E 5th) screens a Soviet Film on the patio. Join us to watch your favorite Soviet movies or discover a new favorite. Doors at 6:30pm, Show at 7:00pm. Seats will be limited to 15 people and you must RSVP online.
November 28th: Ivan Vasilyevich Changes His Profession(1973), 93min
Ivan Vasilyevich Changes His Profession (Иван Васильевич меняет профессию) is a 1973 Soviet sci-fi film directed by Leonid Gaidai. Overseas the film is also sometimes titled, Ivan Vasilievich: Back to the Future.
The film is based on the Mikhail Bulgakov play, Ivan Vasilyevich . It tells the story of an inventor who creates a time machine that opens a portal to the 16th century. He then accidentally swaps his apartment building manger, Ivan Vasilyevich Bunsha, with his namesake and doppelganger, Tsar Ivan the Terrible. Laugh follows laugh, as a bumbling Soviet building manager and the angry Tsar swap roles
***This film is in Russian and the screening will include English Subtitles.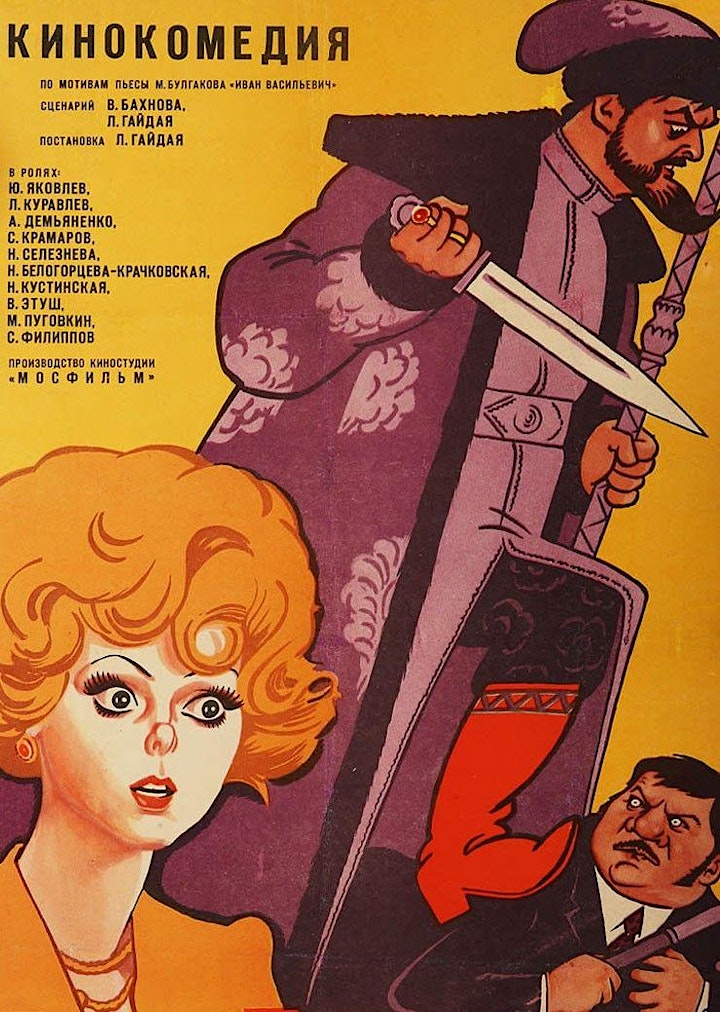 Organizer of Soviet Film Sunday: Ivan Vasilyevich Changes His Profession