Description
Southwest Invasion 2018 - Register Now!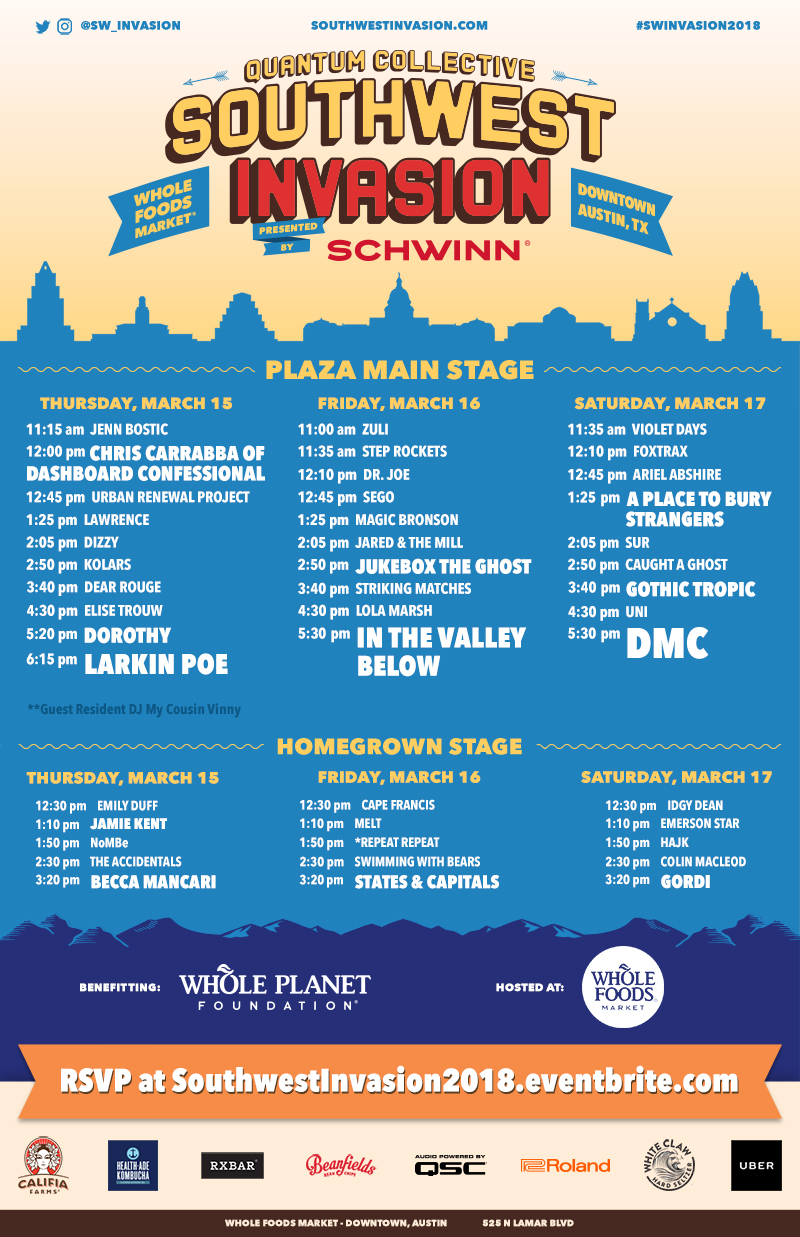 Held at the flagship Whole Foods Market downtown and proudly supporting Whole Planet Foundation, this FREE, all ages event features 40+ artists on the store's rooftop plaza. Music lovers of all ages will enjoy live performances by both emerging and legacy artists on two stages. Our exciting 2018 line up will be announced soon.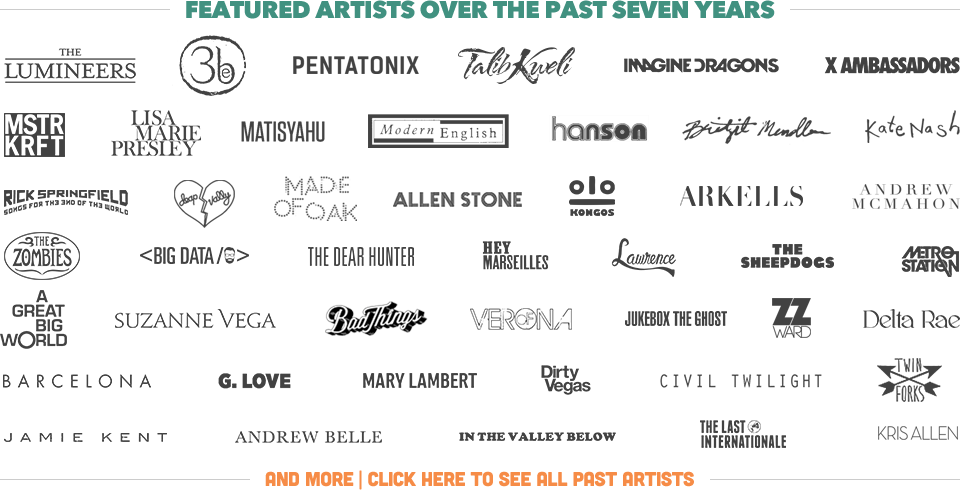 Benefitting Whole Planet Foundation
Every year the Southwest Invasion supports Whole Planet Foundation and its mission to alleviate poverty in the United States and around the globe. To learn more visit wholeplanetfoundation.org or click here to support Whole Planet Foundation.
Exclusive Past Southwest Invasion Performances
Relive the Invasion! Click Here to check out exclusive content of your favorite artists performing at past Southwest Invasions.
#swinvasion2018
@sw_invasion
southwestinvasion.com
SouthwestInvasion.com is powered by Section101