Welcome to the 3rd Annual Southside Summer Fest Series, celebrating the culture and community of Jackson's Black residents.
About this event
Schedule of Events:
May 29th Black Arts Festival
June 19th Juneteenth Freedom Festival
July 24th Local Artists Music Festival
Aug 28th Black Business Expo Festival
Welcome to the 3rd Annual Southside Summer fest Series, where community comes together to celebrate community, culture and the great future Jackson is building. Resource Booths, Food and Entertainment highlight the atmosphere surrounding Elnora Moorman Plaza in the heart of Jackson's Southside community. Vendor and Booth Registration is Free but registration is required through using this Eventbrite ticket link. Simply select the Date you wish to Register a Booth for and complete the Registration. All events are scheduled 12pm-6pm. Arrival Time for Set up begins at 10am (9:30am for Vendors who need more time and space to set up). Food Vendors will be assigned spaces along Milwaukee and High Streets. All other Vendors will be assigned spaces inside the interior of Elnora Moorman Plaza along the MLK Equality Trail.
For more information please contact Salena Taylor at salenataylor67@gmail.com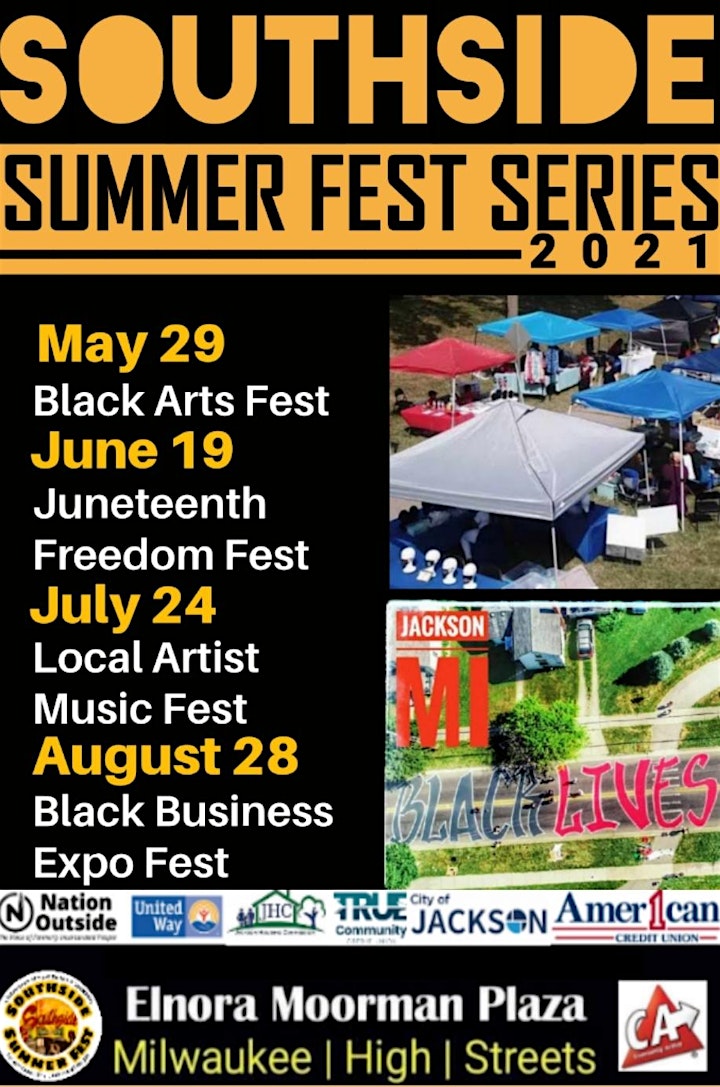 Organizer of Southside Summer Fest Series