Southold Indian Museum 2nd Annual Fundraising Event
Description
Come join us for an evening that aims to honor and celebrate both the ancient and the modern, in culinary synthesis. Enjoy the crafts of some of the East End's finest chefs and vintners... corn beans and squash are just the tip of the proverbial 'iceberg'!
Your attendance and donation(s) will directly benefit the Southold Indian Museum in updating some of our more aged exhibits, and preserving some of our more vulnerable collections. As a non-government funded nonprofit entity, we rely almost exclusively on community patronage, and thus appreciate any amount you might be able to give.
Thank you very much for your continued support, and we hope to see you here!
(Please address all check donations to: The Southold Indian Museum PO 268 Southold NY 11971)
A little about our museum: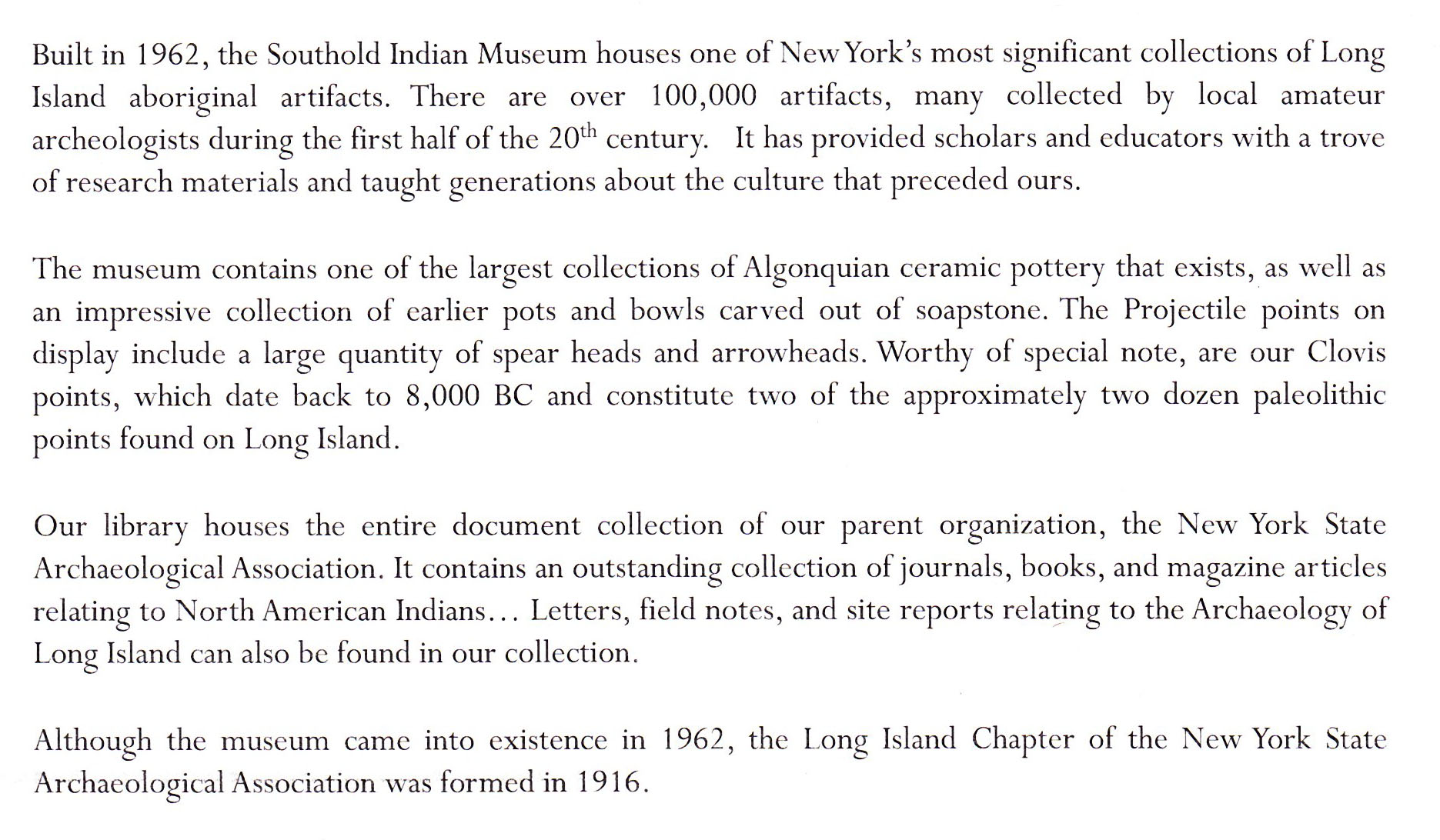 Organizer of Southold Indian Museum 2nd Annual Fundraising Event
 Event Committee: Joseph Townsend (co-chair), Mark Terry (co-chair), Brand & Fran Anderson, Russell McCall, Tom& Mary Morgan, Louisa Hargrave, Tom & Cynthia Rosicki

Museum Trustees: Ellen Barcel (President), Judy Hallock (Vice President), Lucinda Hemmick (Secretary), Joe Wall (Treasurer), Jean Cochran, David Elliston, Corey Hennessey, George Monahan, Lisa Stevenson, Joseph Townsend, Martha Waide